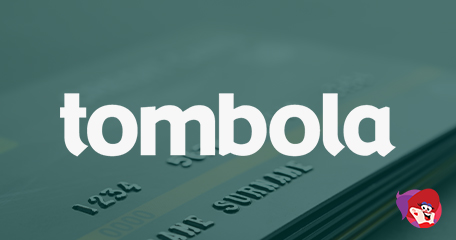 You Wait Days for Your Winnings with Tombola!
Nobody likes to wait, especially when it comes to online bingo withdrawals, and the quicker we get our hands on our money the better! This is where PayPal used to come in handy as it would allow customers to receive funds within a day-or-so instead of up to 7 working days, but Tombola have made some improvements to their cashier system to allow specific customers access to much quicker withdrawals compared to PayPal, leaving the e-wallet in the slow lane!
Up until now, I have relied on PayPal to ensure my withdrawals are processed in a timely manner, but I'm finding myself using the e-wallet less and less thanks to a much better debit card feature. Just like Play OJO Bingo, Tombola have implemented a system where Visa Debit customers can expect their funds within a maximum of 2-hours, even when it comes to jackpot wins!
Get Your Cash in a Flash
We recently tested the 'instant withdrawals' feature over at Play OJO Bingo HQ and found them to be slow, just as slow as PayPal, so we decided to put the Tombola faster withdrawals to the test, and we can confirm the results are impressive! Making a withdrawal via Visa Debit means you never have to wait more than 1-2 hours for your funds. Yesterday, I requested a withdrawal of £30 via Visa Debit at 7pm, and by 8:15pm it was in my bank account!
spinswins25 who won a huge £5,000 on the free-to-play daily Merge game, had their jackpot win within an hour too! Did you know, every week there's £40K to be won on mobile for free? Now you do! The old system would mean having to log into your PayPal account but before that, you would need to verify your identity by receiving a text message with a code, just to be able to deposit and withdraw via the e-wallet.
Now, you can log into your Tombola account, select your debit card and credit your account instantly with no messing around! Available on desktop and mobile, as long as you have access to a Visa Debit card, you will receive your withdrawals within the stated time, whether that be during the day or during the night!
While we're on the subject of fast and free…
…have you claimed your free £5 bonus yet? You only have until Monday to redeem your fiver bonus and anything you win from your freebie will be credited as real cash with no wagering and no maximum win limit! You can play in up to 50 bingo90 games with your bonus, where on Monday at 9pm, £20K will go the to full house winner! It only takes one ticket to win, but the downside is you don't have the luxury of being able to buy in advance. Unless you're there to play at 9pm, you won't have a chance of winning!
General Bingo News
Back to articles
Your feedback
Please enter your comment.
Your comment is added.
bridgetjones
10/29/21, 07:10:34 AM
PayPal takes ages now! It used to be quick. I will be using my debit card for deposits in future.