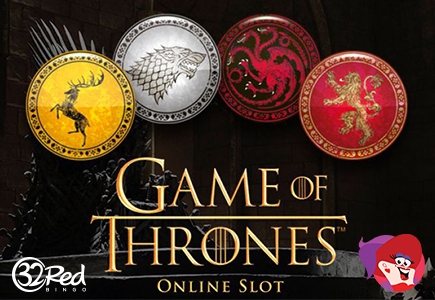 Game of Thrones fever is in full swing; you can't log into social media without seeing a reference to the last episode; The Long Night! If you're yet to watch it,
I suggest you look away now
, because I'll be touching on a few 'dark' elements from the Season 8 episode 3 before too long.
The Long Night has been both praised and criticised in the past few days; many people were extremely ecstatic that the Night King finally met his maker but many viewers (I was one) took to social media to vent their frustrations on how dark the episode was! The part where Davos Seaworth (Liam Cunningham) and Melisandre; aka the Red Lady (Carice van Houten) were lightning the trench for Daenerys to see Winterfell, I was hoping Drogo (the dragon) would ignite my screen so I could actually see what was going on.
All in all, Episode 3 was a corker; who'd have thought Arya Stark (Maisie Williams) would defeat the Night King, but many have questioned how she could've been there to start with! Theories have it that Arya was in fact hiding within Theon Greyjoy's body (faceless person), when he met his demise, she appeared to stake the blue-eyed monster...
...and it would seem that they have won the Long Night battle, but there is
an even bigger one to come
; Cersei Lannister and her new fiance Euron Grejoy have thousands of men ready to protect the Throne - but somehow, I don't think that will be a match for those who have seen off the walking dead.
Warm Up:
Winter may have brought the cold and bitterness to the North,
but you can warm yourself up
with some bonus spins courtesy of 32Red. Log in to your
32Red Bingo
account and navigate your way to the blockbuster Game of Thrones slot, to set out into Westeros equipped with 10 bonus spins. Come back every Monday after 9pm to claim an additional 10 bonus spins between 9pm and midnight. There're 10,000 bonus spins up for grabs every Monday night so don't miss out on your share. You have until Monday 20th May to claim your share.
The Game of Thrones slot features everything you've come to love about the television series, packed with 243 ways to win in each spin which will take players on a virtual journey across the Seven Kingdoms. Playable from 30p a spin, you will need to choose a side in order to succeed. Thankfully, you won't have to worry about White Walkers; just those who threaten your quest to become the ruler of the Seven Kingdoms.
If you have what it takes to see off your enemies, you could be
inline for a Winterfell windfall
of up to £121,000! Scatter pays are nice, but the bonus spins element allows you to pick who's side you're on;


Baratheon for 8 bonus spins with a 5x multiplier and a Baratheon 3 symbol stack


Lannister for 10 bonus spins with a 4x multiplier and a Lannister 4 symbols stack


Stark for 14 bonus spins with a 3x multiplier and a Stark 5 symbol stack


Targaryen for 18 bonus spins with a 2x multiplier and a Targaryen 6 symbol stack.


Who will you decide to back?
Terms and conditions apply
.
Bingo Promotions & Bonuses
Back to articles
Your feedback
Please enter your comment.
Your comment is added.
Member's Feedback (1)
JaniceJ 05/03/19, 04:05:30 PM
Game of Thrones has got to be the best thing ever! The slot machine is so much fun and has so much to offer.