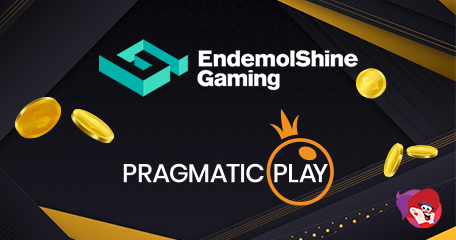 Swoon! Dangerous Tommy Shelby and his criminal gang are about to make a come-back thanks to a partnership between Endemol Shine and Pragmatic Play. The duo of content suppliers have teamed up in a 5-year deal to deliver the ultimate gaming experience via an online slot, live casino, scratchcards and virtual sports.
The first of the games is set to come in May 2020 and will send players back to the roaring twenties with every spin of the reels. The details of what to expect are a little hazy, but you can bet your bottom dollar they'll be keeping it in the family.
Anil Mistry, Director of Games and Gambling, Endemol Shine said: "It's great to work with Pragmatic Play to create brand new games with the Peaky Blinders IP. It's one of our most iconic and promising brands and we are excited by the potential of this partnership."
Melissa Summerfield at Pragmatic Play said: "Bringing forward a title like Peaky Blinders will definitely appeal to our customers and beyond, considering the tremendous success that the series gained since its launch. Peaky Blinders branded products will be yet another successful addition to our ever-expanding portfolio, and we trust that it will live up to the expectations."
"I don't pay for my suits. My suits are on the house or the house burns down!"
Set in Birmingham 1919 several months after the end of the first world war, viewers follow the lives of the Shelby's who rise to fame through criminal activity. He's slick, he's a businessman, a family man and a lady's man is Tommy, but he never lets anything get in the way of sealing a deal for real big bucks.
The story centres on the Peaky Blinders which at the start of episode one (series 1), sees Arthur – Tommy's older brother at the helm. However, Arthur is man fuelled by rage and anger and has no idea how to take the gambling racket gang all the way to the top. The gang needs a man not a rabid mouse and this is where Tommy (aka Thomas) steps in. Understandably, there is hostility between the pair, but their aunt Polly is there to keep the peace.
There have been five series so far, with a sixth on the way. Creator Steven Knight has stated he isn't finished yet. If you've been following the gripping gangster epic, you'll be waiting eagerly to find out what happens next. The season five finale was a little confusing and sad to say the least, especially when Barney, the man Tommy served in the war with, met his demise.
In all the confusion during the political conference, aunt Polly's fiancé; Aberama Gold was brutally murdered. Oh, and remember Alfie Solomons (the dreamy Tom Hardy)? He was only pretending to be dead when he was shot by the gang leader in series 4. He's actually alive and well in Margate! There are big things to come both on-screen and on the reels!
Sadly, the deal excludes the US and the UK – what are they thinking? It was made in the United Kingdom by British actors and actresses – come on! We need to start a revolution!"We want to play the Peaky Blinders casino games! When do we want them? NOW!"
Source: Miller, George. " Endemol Shine Gaming Partners With Pragmatic Play For Peaky Blinders". European Gaming. January 21, 2020.
Bingo Software
Back to articles
Your feedback
Please enter your comment.
Your comment is added.
Member's Feedback (1)
Bubles12
01/21/20, 02:01:49 PM
As a fan of the show, I cannot wait for this. Never in a million years did I think I would be able to play a Peaky Blinders themed slot!