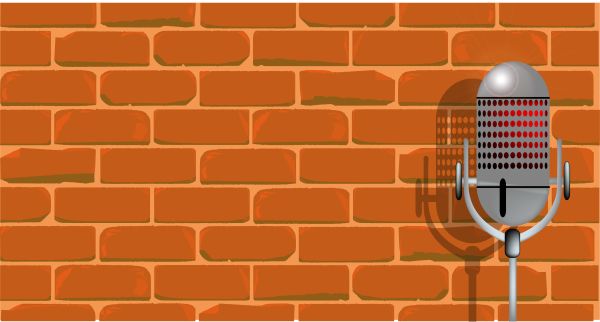 Comedian Redd Fox was the kind of performer Las Vegas casino owners loved to see come into town.
The late stand-up comic, television star and actor could draw the people into whatever showroom where he was the head-liner. Before and after his performance, he would head to either the Keno lounge or one of the table games. There while fans crowded around him, Fox would bet thousands of dollars on a single Keno card or on a Blackjack hand. Fox loved the kind of action the casinos gave him. He was a tough shrewd gambler who often won more than he lost.
Born in St. Louis, MO. Dec. 9, 1922 to a mother who was half Seminole Indian and a father who was an electrician and mechanic -- his dad abandoned the family when Fox was four -- the future comedian moved to Chicago's tough South Side where he attended DuSable High School. One of his classmates was Harold Washington who would later be elected the mayor of Chicago.
He had an older brother, Fred G. Sanford, whose name would be used as the title of Fox's hit television show, 'Sanford and Son,' co-starring Demond Wilson.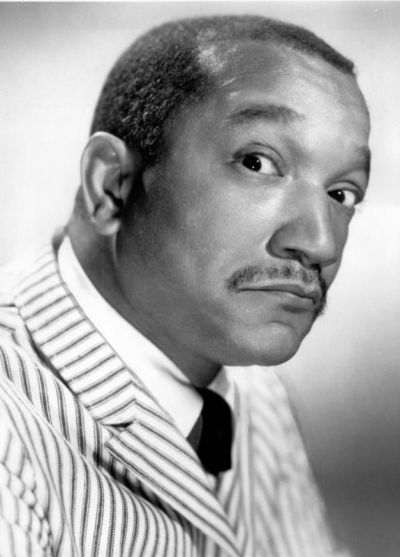 The popular NBC series ran from 1972 to 1978. Fox and Wilson played the owners of a junk yard and salvage store that brought them into contact with zany characters, both white and black, who gave Redd the opportunity to entertain viewers with his observations on race, human behavior and relationships.
Born John Elroy Sanford, he was raised by his mother, Mary Hughes, who was born in a small town in the Mississippi Delta. He worked a series of odd jobs, including dishwasher, before turning his attention to comedy. He became friends with Malcolm Little, a black segregationist who later changed his name to Malcolm X and who described Fox in his autobiography as 'the funniest dishwasher I ever met.'
During his early career, Fox changed his name because of the reddish tint to his hair.
His popularity as a stand up comedian grew from the 1950s through the 1970s when he attracted standing room-only audiences with his blue X-rated humor. Fox recorded 50 albums with his material which was heavily sexual and racist, later influencing many black comedy artists like Eddie Murphy, Chris Rock, Richard Pryor and Dick Gregory.
I met Foxx in the 1980s when he appeared at Jerry's Treasure Island, a popular night spot on Indian School Road in Phoenix, AZ. where I was a staff writer for the Phoenix Gazette. Jerry Paisnoe, the club owner, was a friend of mine and invited me to the show on opening night.
'If you want to interview him, I can arrange it,' said Jerry. Of course I jumped at the chance.
During the interview in his motel room, I discovered Fox was a very intelligent man and a student of history and the United States government. He kept the interview on a serious note and it went well. As I left, he said, 'Now you make sure you show up for the show tonight. I'll have a table reserved for you at ringside.'
I smiled at the 'ringside' remark and assured him I would be there.
As it turned out, the club was packed. Fox had reserved my table close to the bandstand where he was performing. He told his jokes with a cigarette in hand, using it to punctuate a punch line, and the crowd was literally rolling in the aisles.
I suddenly realized I had to use the bathroom. Not wanting to miss any of his humor, I hurried to the men's room. This necessitated going around the back off the the club and literally running to the bathroom. I didn't realize Fox had stopped the show once I was inside the door and couldn't hear what he was saying.
Fox said, 'That gentleman who just ran into the bathroom just did a nice interview with me that's going into the newspaper. Somebody please put the spotlight on the door.' One of the lighting technicians did that. I was in the bathroom less than 45 seconds and as I opened the door to return to my seat, the spotlight hit me in the eyes.
Fox looked at me, smiling. 'You weren't in there long, Son,' he said. 'What did you do -- spit?'
During his career, he made two movies, 'All The Fine Young Cannibals' and 'Harlem Nights' which co-starred Richard Pryor and Eddie Murphy. He also became friends with Dick Gregory, Elvis Presley, Moms Mabley, Della Reese, Dinah Washington, Frank Sinatra and many other top show business personalities.
Fox earned around $4 million a year with royalties from his record albums and from his television and movie appearances. He was not a good money manager and the Internal Revenue Service went after him for failing to pay his taxes.
In a highly celebrated case, IRS agents raided his home on Nov. 28, 1989. They ended up taking almost everything he owned, including the house, which they auctioned off to pay his back taxes and penalties Their seizures included several antique autos,,$12,000 in cash, a dozen guns, a diamond-studded bracelet and gold necklace that Presley had given him and other valuables.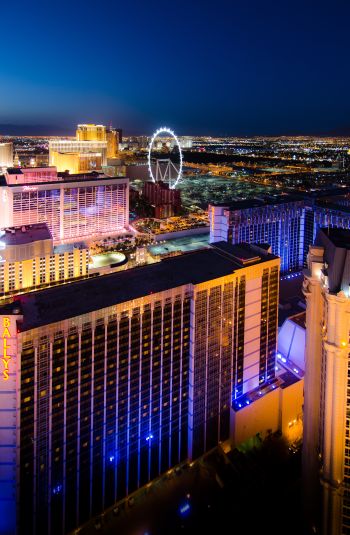 The action was captured by a television news crew and left Fox with a lifelong hatred of the government and a bitterness toward the IRS agents who he accused of stealing the gifts his friend Elvis had given him. He bitterly told reporters later,' They treated me like I wasn't human.'
He gained the nickname 'The King of Party Records.'He became one of the first black comedians to perform before white audiences on the Las Vegas Strip. And his performance as Fred Sanford in 'Sanford and Son' was priceless.
Who could ever forget Fox as the cantankerous old widowed junkyard owner who argued with his son and called him 'the big dummy'' who would take arthritis and pretend to be having chest pains when Demond Wilson told him physical labor had to be done; and who used the classic comedy line as he looked skyward, 'This is the big one. Elizabeth, I'm coming to join you, Honey.'
Fox was married four times. Two of his former wives were Korean Americans
His well publicized problems with the IRS brought the comic actor assistance from his show business friends, including Eddie Murphy who helped produce a short-lived television series, 'The Royal Family,' with songstress Della Reese.
A couple of years after I interviewed Fox, I met him again in Las Vegas. Redd was playing poker at Binion's Horseshoe. He also had a Keno ticket in his hand and was marking the ticket while seated at the table. He was wearing a beret and a frown when I approached him.
'Redd, remember me,' I said. 'I interviewed you when you were doing a show at Jerry's Treasure Island --'
He cut me short with a glare. 'Son, I'm busy gambling. I can't talk to you now. Try me later.' I apologized and backed off. One of the casino hosts later told me that Fox spent thousands of dollars on Keno tickets and often collected thousands of dollars in winnings. The host added slyly, 'He's lost quite a bit, too.'
Fox was on the set of 'The Royal Family' rehearsing a show with Della Reese on Oct. 11, 1991. During a break, he was being interviewed by Robin Leach, host of 'Lifestyles of the Rich and Famous.' Someone from 'The Royal Family' said, 'Red, they need you over on the set to check on the lighting.'
Red didn't appreciate the interruption. He left Leach and headed over to the set. Suddenly he stumbled, grabbed for a chair and collapsed. Reese and the others thought he was pretending to be having a heart attack just like he had done on 'Sanford and Son.'
As he lay on the floor, Fox said, 'Get my wife.' He said it again and Reese realized it was serious. An ambulance was summoned and Redd Fox was rushed to Queen of angels Hollywood Presbyterian Medical Center. He passed away later that night just one month short of his 69th birthday.
Author: Geno Lawrenzi Jr.
(Geno Lawrenzi Jr. is an international journalist, magazine author and ghostwriter. If you have a unique gambling story to share with him, you may qualify for a cash award. Send your story with all the details to glawrenzi@gmail.com ).
Back to articles
Your feedback
Please enter your comment.
Your comment is added.