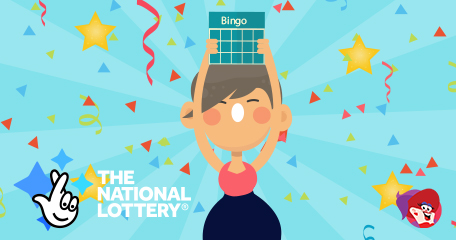 The UK's biggest-ever winner has come forward to claim the record-breaking sum of £170 million from the EuroMillions. The lucky Brit matched all five main numbers as well as the two lucky stars in Tuesday night's draw; the numbers again were 07, 10, 15, 44, 49 and 03 and 12.
Wishing to remain anonymous, the winner is now richer than Ed Sheeran; the 'Take me Back to London' singer who is reportedly worth £160 million and wealthier than Adele, the female sensation who sang the theme tune to James Bond's Skyfall blockbuster movie – she is said to be worth £150 million. Not only that but the lucky winner finds themselves better off than Helen Mirren and the Duke and Duchess of Sussex!
Wow Big Spender:
Ever wondered what that type of cash could buy you? Well, apart from many different luxurious homes, sports cars and private jets, that sum of £170 million could jet you off into space aboard Virgin Galactic a total of 850 times. Although appealing, I think I'd rather keep my feet on the ground.
When pushed by the media for clarification on who the winner was, Camelot refused to comment on whether it was an individual or a syndicate, they also refused to divulge information on when and where the ticket was bought. At the end of the day, it's down to the winner (or winners) to decide whether to let the public know all the info surrounding their win.
Andy Carter, senior winners' adviser at the National Lottery, said: "This is the biggest win ever on The National Lottery and we look forward to helping the ticket-holder start to enjoy their new-found wealth."
He continued: "One incredibly lucky ticket-holder has scooped the enormous £170million EuroMillions jackpot. They are now the UK's biggest ever winner. It's been a fantastic year for UK EuroMillions players, with an amazing five jackpot wins. In June, one lucky ticketholder, who chose to remain anonymous, became one of the UK's biggest ever winners after scooping a £123 million jackpot. As always, the team are on hand to support and help guide the new winner as they start their adventure with their life-changing win."
World's Biggest Lotto Wins:
A win of £170 million seems like a phenomenal sum, but you may be surprised to learn it is not the biggest lotto win ever recorded – even though it is a record here in the UK.
History's biggest win was £1.308 billion – yes, a billion in real money and this was won on January 13th, 2016 in the US. Three winning ticket holders shared the cash.
Mega Millions found a winner of a £1.267 million sum in South Carolina, but the winner came forward a few weeks before the deadline (after a news) to claim back in March this year. In a Powerball draw, £633.76 million was won by a lucky ticket holder in Wisconsin.
Mavis L. Wanczyk of Chicopee (Massachusetts), claimed £625.76 million on the Powerball draw in August 2017 and in October 2018, £575.53 million was won by a lucky duo from Iowa and New York, also from a Powerball drawing.
Lottery & Scratchcards
Back to articles
Your feedback
Please enter your comment.
Your comment is added.