If you're reading this, you're wanting to maximise your chances of winning online bingo, right? There's nothing worse than being pipped to the post and not winning for days on end and sometimes weeks on end – but there are a few things you could be doing to tip the odds in your favour!
All reputable bingo sites use RNG's (random number generators) to determine the outcome of the games, so unless you have the keys to this high-tech piece of software, winning is not a guarantee, but playing sensibly and recognising where there are increased winning opportunities will help you in your quest to calling house!
Budget and Bets
Okay, this may be a little boring but step 1 is setting a budget and not going over it; also known as responsible gambling (or gaming). There are measures in place at every online bingo site to help you stick to a deposit amount that suits you, so make use of these.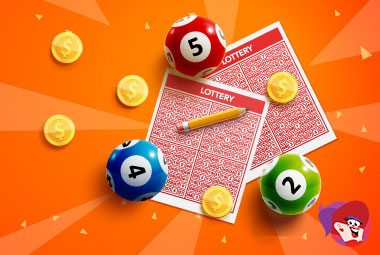 Next up is the bets. If you have a £10 deposit to play with, playing in bingo rooms for £1 a game will mean your deposit will last just 10 rounds and with games typically starting every 6 minutes, your £10 will be gone in an hour – if you fail to win. But if you spread your money out on lower priced games, you will have much more to play with, many more games to take part in and…
…more chances of winning! Are you likely to win within 10 games at £1, or 100 games at 10p? The more games you participate in, the higher the odds of you winning.
Player Power
Another thing to consider is the number of players in the room – this is one rule I always go by. During peak times, bingo rooms can get extremely busy; which means more players and less chance of winning. Look for the bingo rooms with fewer players in to maximise your chances of winning a prize. But there are pros and cons to this strategy;
More players in the room = less chance of winning but a bigger prize fund.
Less players in the room = more chance of winning but a smaller prize fund.
Is the bingo site on a network? You may not think it matters but it does! A bingo network means even greater volumes of players. For an example; Bingo Idol is the latest bingo site to launch, and whilst it boasts an excellent selection of bingo and games, it's part of a popular and dominant network – Dragonfish…
…which means all bingo sites on this network will be taking part in the networked bingo rooms. For those of you with a little brain fog, this should make it a little easier to understand; if you're logged into LoadsaBingo for example, and there are 150 people online, that doesn't mean you'll necessarily be playing those 150 players, but a lot more – players from other bingo sites on the network, including Chit Chat Bingo, Bid Bingo and many others.
Peak times tend to be just after work, so between the hours of 5pm and 10pm. The quietest times tend to be early hours of the morning, but it picks up again slightly between the hours of 8am and midday. It's difficult to estimate how many players will log in and when, but knowing roughly when the busiest periods will be, will help you find bingo rooms with fewer players in…
…and Tombola is a good example of this; during peak hours, the Five-a-Side Cinco (card game) bingo room will offer up an average prize of £80 for your £1 stake – this means more than 100 players competing, but between the hours of 2am and 4am, this same room will offer up a smaller prize of say £20 with just 30-odd players competing. To win double that, you could opt for the £2 Monte Carlo Cinco room, where £40 could be won with fewer than 25 players in the room.
Anything Else?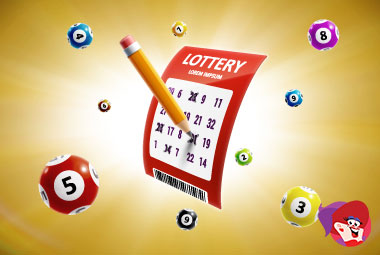 This one is a bit obvious, but the more tickets you have in play, the more chance you'll win. If everyone had one ticket into the game and you purchased 8, you're effectively boosting your chances of winning by 800%. Yes, this is going to cost you more, so when playing with a budget, it's not always recommended, but those who have a high deposit limit (high roller), can make use of this option.
Look for the bingo rooms with fixed bingo tickets; where each player has the same number of tickets in play.
Another one is playing bingo games with more than one prize to be won. In patterned 75-ball bingo, there is but one prize; a prize for the person who matches the pattern displayed before anyone else, naturally, should there ne more than one winner, the prize is split. But, head to coverall bingo 80 games and there are two prizes to be won; a line and a full house. Traditional 90-ball bingo does offer at least three prizes per game…
…one-line, two-lines and a full house, however, many games have 1TG and 2TG prizes as well as roll on games – this is a particular favourite among Virtue Fusion bingo sites such as Mecca Bingo and William Hill Bingo. Now, the bingo game where there are more prizes to be won than any other is 5-line bingo; with this one, the prizes increase from 1-line to the full house (5-lines).
Recap
There are no sure ways of guaranteeing a win, but by adopting certain policies and knowing what to expect before playing, will help maximise your chances of winning. Games that take place during the early hours of the morning, do have fewer players but the cash prizes are small; if you can afford to up your stake slightly, this will give you more of an edge.
Back to articles
Your feedback
Please enter your comment.
Your comment is added.