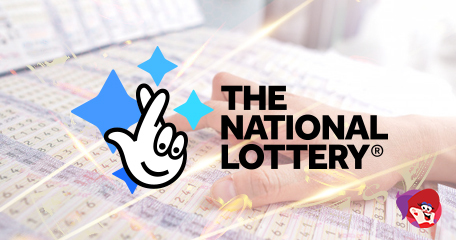 New National Lottery rules are coming into effect from Saturday November 7th and this will have an impact on everyone who plays. The changes will result in bigger prizes when a "rolldown" occurs, but what's a "rolldown"? The new pays will kick in when the jackpot has rolled over so many times (five times!) that the prize has to be won (on the sixth draw!) and anyone who matches numbers on their ticket will see their prize increased.
To celebrate the change, a £20 million super draw will be held on Saturday and it's £20 million that must be won! In the event of no jackpot winner being produced (someone matching all six main numbers). The huge prize fund will be split as follows:
Match 2 prize winners will receive £5 as well as a free Lotto lucky dip for the next draw
Match 3 will see their £30 boosted to £100
The remaining prize fund will be split across all remaining prize tiers.
The price will not change nor will your chances of winning as the odds of will still be 1 in 9.3.
From the Horse's Mouth
If you play National Lottery on mobile, you should update the app on Friday in-time for the impending changes. The app allows you to purchase tickets and store them in a safe space, so in the event of a win, there's no chance of you losing your ticket – what with it being digital. You scan paper tickets for an instant result; win or lose as well as using it to play scratchcards for free and for real money.
A spokesman from Camelot said: "As the operator of The National Lottery, our job at Camelot is to grow sales in a socially-responsible way to ensure that we deliver as much money as possible for Good Causes. To help us do that, we regularly review our products to ensure that we're continuing to offer a balanced and appealing range of distinct games that offers something for everyone.
The Lotto Rolldown feature has proven popular with our players since it was added in November 2018, with millions of players benefiting from boosted prizes in these Rolldowns. But we're always looking at ways to make our games even better, and one thing that Match 2 winners were regularly telling us was that they wanted a share of the jackpot too.
So, from Saturday, November 7, when we have a Rolldown, everyone could scoop a share. As well as their free Lucky Dip, Match 2 winners will win £5. This update to Lotto will mean that, on average, 1.1 million* players matching two main numbers in a Lotto Rolldown will also experience the excitement of a boosted prize and share of the jackpot."
Source: "National Lottery Rules to Change this November – And There's a Bigger Chance of Winning". Western Telegraph. November 2, 2020.
Lottery & Scratchcards
Back to articles
Your feedback
Please enter your comment.
Your comment is added.
bridgetjones
11/04/20, 07:11:02 AM
I wouldn't even recommend trusting the app because my ticket scanned as only being a winner of a free lotto ticket into the next draw, but when I took it to Morrison's, there was £25 on it! So, if your app says no win, take it to a retailer just in case.