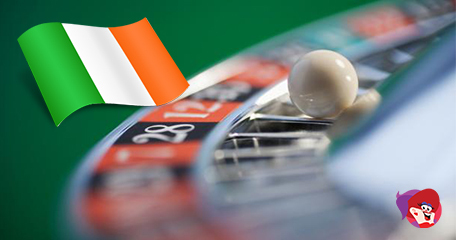 The gambling laws in Ireland are really whipping up a storm. If you read my news piece on December 3rd, you'll already know that upcoming legislation would mean less prize money for players and this inevitably will result in less people playing and you know what that leads to…
…bingo hall closures. It's what I call the domino-effect and it sure as hell won't end well for the many bingo operators up and down the country. The Gambling and Lotteries (Amendment) Bill 2019, which was signed into law on Wednesday 4th December, declared that prizes within the bingo game must not exceed 50%, but prior to this unsavoury and unwelcomed change in the law, prizes were between 75-85% of all takings on the day – so you have an instant prize drop, oh and those bingo rollover jackpots – they've been scrapped too!
Despite the 'Save our Bingo' campaign hitting the streets of Ireland, they're words have fallen on deaf ears. Taoiseach Leo Varadkar has come out and made a statement regarding the new gambling laws but sadly, this has only added fuel to the fire – he really doesn't see the point that many are shouting at him.
"I want to reassure people that there are no plans in this legislation at all that would cause the closure of any bingo halls in Ireland. Rather the legislations seek to ensure that bingo halls - many of them big commercial operators - actually provide money to charity as they are required to do."
I'll say it again for Mr Varadkar; less prize money in the bingo games = less players and less players = bingo hall closures! Someone pass me a Dictaphone so I don't have to keep repeating myself.
Minister of State, David Stanton agreed with Mr Varadkar and stated that the "modest" legislation would not force bingo halls to close; "I am proposing that a maximum of 25% of proceeds can go to bingo operators while a minimum of 25% would go to charity and 50% would go to prize-winners. Given its social appeal, people do not play bingo based solely on the prize level. If they did, they would likely gamble elsewhere."
In Other Gambling News in Ireland
The time it takes for gambling verification checks on age have come under scrutiny this week in Ireland after a major charity has called on the timeframe to be scrapped. But why you ask? Problem Gamblerswant the 72-hour deadline scrapped – an act which the UK did not too long ago. Barry Grant, CEO of Problem Gamblers said: "It is extraordinary that you can be any age in this country to gamble away thousands of euros with somebody else's credit or debit card and nobody will stop you. Yet the only time anybody will do anything is if you start winning and then try and withdraw those winnings. And that is after a 72-hour period."

This comes after the charity was contacted by the family of a teen who blew €10K via online casino games. Mr Grant continued: "The child got hold of one of their parent's debit cards and pretty much cleaned it out in a very short space of time." And referring to the 72-hour withdrawal checks, Mr Grant said: "That's a lot of time in which to do some serious damage to the balance in somebody's account."
General Bingo News
Back to articles
Your feedback
Please enter your comment.
Your comment is added.
Bubles12
12/05/19, 08:12:54 AM
I agree that there will be bingo hall closures in Ireland if this goes ahead. If I were an operator, I would be worried now.