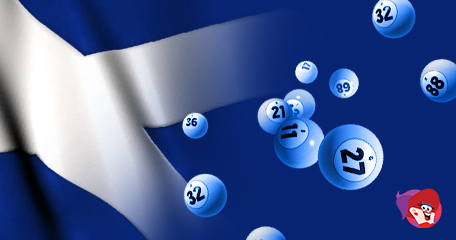 Ever since the 'rules' were relaxed we've been getting back to some sort of normality but before you can buy up another lorry-load of flour for more baking – bang, along comes another cluster of Covid cases and messing everything up! It's been lurking in the shadows these past few months like some predator waiting to pounce – we knew it was coming and could do very little to stop it. So here we are, approaching Christmas and now it decides to attack, bringing down a whole country with one fell swoop!
Like some super villain, the cloaked reaper is back with a vengeance and to stop him causing any further issues, the Scottish First Minister, Nicola Sturgeon, has announced the closure of casinos and bingo halls in the country for at least two weeks.
The Betting and Gaming Council has described the move by the Scottish Government as "a huge blow to casinos in Scotland," and the same can be said for bingo venues too! The hospitality and licensed trade will be the first to close in a bid to curb the spread with five health boards; Ayrshire and Arran; Forth Valley; Greater Glasgow and Clyde; Lanarkshire; Lothian) closing from Saturday 10th October for a period of two weeks.
New Rules to Follow
Why the sudden change? Last week, Scotland saw the highest number of daily infections – up ty 1,054, since the pandemic began. Addressing Parliament, the First Minister said actions are needed now or they will be returning to infection levels as seen in the spring. "While there are significant restrictions still in place - and they are hard and painful - we are living much more freely now than in the spring and early summer," she said. "We are determined - if at all possible - that this will continue to be the case. We are not going back into lockdown today. We are not closing schools. We are not halting the remobilisation of the NHS for non-Covid care. And we are not asking people to stay at home."
Like some caped crusader…
…Nicola aims to cast out the reaper before he sinks his teeth into more victims. She added: "The need for action is highlighted by today's figures and, more fundamentally, in the evidence paper published today. To try to interrupt this trajectory, we must act now. While the measures will feel like a backward step, they are in the interests of protecting our progress overall." A £40 million support fund has been set up and with the existing job retention scheme, the funding will be in place for 16-days in a bid to support those who need it most.
A spokesperson for the Betting and Gaming Council (BGC) said: "This news will come as a huge blow to casinos in Scotland, which only reopened their doors in August and who have been trying to rebuild their businesses since then. However, we welcome the First Minister's announcement of financial help for the hospitality sector and call on the Scottish Government to ensure it gets to the businesses that need it most – including casinos – as quickly as possible."
Source: "Scottish Govt. Orders Casinos, Bingo Halls to Shut Down for 2 Weeks". Yogonet. October 10, 2020.
Bingo Society News
Back to articles
Your feedback
Please enter your comment.
Your comment is added.
Member's Feedback (1)
TinTinn
10/10/20, 04:10:04 PM
I can see a whole nation in lockdown again! Parts of Wales have seen infections soar despite a local lockdown, and England too, so I suspect a nationwide lockdown...
I can see a whole nation in lockdown again! Parts of Wales have seen infections soar despite a local lockdown, and England too, so I suspect a nationwide lockdown by Christmas.
Show more