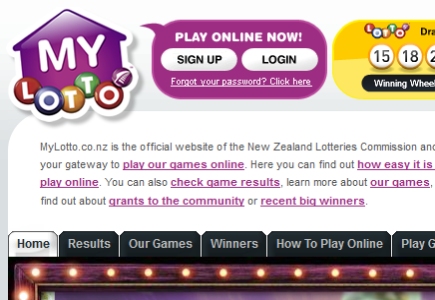 National lottery presents plans that include online 'scratchies'

According to the latest reports from New Zealand, the country's government may have decided to relax its strict negative position regarding internet gambling, as the national Lottery Commission presented plans for the next two years, which include supermarket sale of lotto tickets, increasing the time New Zealanders spend gambling, and more online action, such as pushing Instant Kiwi 'scratchies' online.

However, this report was not welcomed by many, including the Problem Gambling Foundation, whose spokesman Graham Aitken claimed that New Zealanders could be placed at greater risk: "You get online and start buying these things and start losing your rationality and start losing quite big money." He also presented data that over 200 people a year now come forward with gambling problems from Lotto, which is a significant increase compared to the 30-40 of such cases five years ago.

As for NZ Lotteries' chief executive Todd McLeay, he refused to be specific at this point, stating: "Any move to introduce more products to our online channel, such as instants, would have to meet our high standards of social responsibility and would be subject to Government approval. At this stage, we are not consulting with the government regarding any additional products being offered online."

But Aitken believes that the Lotteries' actions speak for themselves: "The fact that they put it out on their statement of intent is more than just a draft," he assessed.
General Gambling News
Bingo Society News
Bingo Games
General Bingo News
Back to articles
Your feedback
Please enter your comment.
Your comment is added.