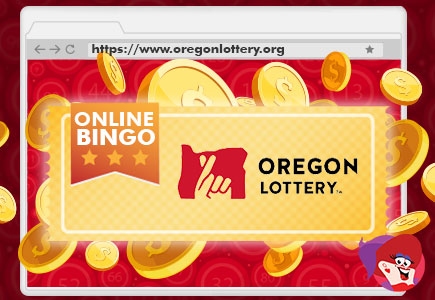 The state of Oregon might just well be the next territory in the United States to introduce online sports betting to its residents, as oregonlottery.org makes a move towards online ticket sales. The agency has released an app that allows all ticket holders to check their numbers online, making it quite suitable to become a
multipurpose platform for betting
on sports at some later point.
High Profit Potential:
Public information manager for Oregon Lottery, Matt Shelby, said that the current prospects for sports betting are high, since the association is looking for additional ways for increasing its player base and enhancing an already sustainable revenue growth. According to the provisional projections forecast, an increase of $35.5 million is planned during the first year only; the numbers of revenue estimates for sports products are almost doubled after a period of three years, reaching as high as $61.4 million USD.
Shelby said that the agency's further plans reveal added functionalities over time, including a chance to purchase jackpot games such as Powerball and Mega Millions.
"Sports Betting Fever":
Despite the Supreme Court's relatively recent decision to overturn the sports betting ban, it seems that the country's online
lotteries
are slowing down in terms of expansion... with only six states selling tickets online, including Pennsylvania, Michigan, Georgia, Illinois, New Hampshire and Kentucky, the current prospects for a widespread growth are highly unlikely.
Almost simultanously, the effects of the sports betting legislation are flourishing, as U.S. residents already have access to several interstate markets such as Nevada, Delaware, New Jersey, Mississippi, West Virginia, Rhode Island and Pennsylvania.
Lack of Fiscal Framework
:
Even though Oregon is a 4.1 million-people-state, its annual lottery revenues reach staggering $1.25 billion (2017). The agency transfers gargantuan amounts to the state's Economic Development Fund, and it invests on a regular basis in state parks, schools, habitat restoration, jobs, veteran services and more.
Due to the lack of a fiscal framework for taxing sports betting, OL will have to consult the legislature before introducing any changes to the state-regulated gaming market. According to Shelby, a new legislation could be passed after the midterm period.
Lottery & Scratchcards
Back to articles
Your feedback
Please enter your comment.
Your comment is added.