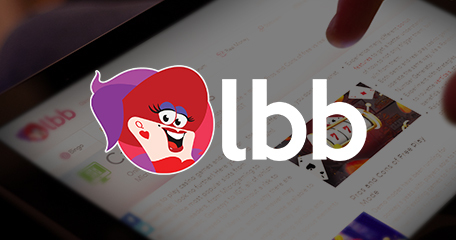 See Just How to Play – No Risk to Cash
Did you know you can play a multitude of games for free here at LBB? Scratchcards, slots and casino games instantly via your browser! No having to log into your favourite bingo website, no downloading of apps or software and certainly no spending required.
Our dedicated games tab is not only packed with some of the most exciting online bingo and casino games, but it also comes with info on how to play, what to expect and most importantly, where to play! LBB is serious about fun but also about playing responsibly, which means no underage gaming on our watch. In order to play free casino games you will need to verify your age. This can be done by pressing the 'verify age' button and choosing one of the following options to verify you are over 18 years old:
Log in with the AgeChecked website, the leading online age verification service provider. AgeChecked Ltd. is registered in the UK. Your details will not be stored or shared with this site and will only be used for verification purposes.
Use a valid credit or debit card
Verify your details with those registered on the Electoral Roll
Use your driver's licence
Why do you need to verify your age to play a free game? In July of 2019, the UK became the first country in the world to bring in age verification for online adult services in a bid to restrict over 18 content being accessed by children. Gambling is strictly for those over the age of 18 so by adding this measure it stops children being able to access something that's not meant for them! It's as simple as that.
Knowing How to Play Can be Beneficial
Our free bingo game demos work exactly as they would if you were playing with real money in terms of outcomes that is. Anything you win via a free play demo will be virtual funds and therefore it will not be credited to your account. The purpose of a free demo is to give players an insight into how to play as well as…
…how to trigger features and win without the risk of losing any funds. We even have a feature where you can give the games a rating while telling other LBB'ers what you think of the game.
We have three free play demo categories to choose from, here's a little taster of what to expect from each:
Free Online Bingo Demos: Play some of the best online bingo games right here at LBB, including video bingo games with added bonus rounds! Sweet Alchemy Bingo and Rainforest Magic Bingo are popular.
Free Online Slot Demos: Treasure Fair, Immortal Romance, Book of Ra and Wheel of Fortune are featured.
Free Online Casino Demos: From Triple Card Poker to Dart Master, Poker Dice to Video Poker, each of the scores of free casino games gives detailed info on how to play and win so when you are ready to play with real money, you'll know what to expect!
Free Online Scratchcard Demos-: Relive that gaming itch with multiple instant win style games from the likes of Microgaming and Dragonfish.
Bingo Promotions & Bonuses
Back to articles
Your feedback
Please enter your comment.
Your comment is added.
bridgetjones
05/02/22, 05:05:12 PM
I was always weary of the age check website. I didn't like to give my details but now I know it's genuine I'll be giving these demos a try.