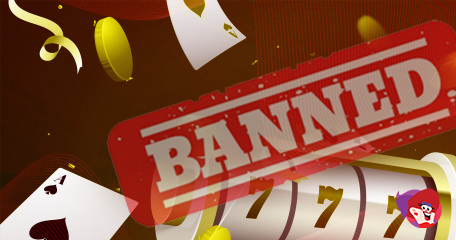 Online slots when played responsibly are fun, especially when it comes to progressive jackpot titles, but for some, online slots play can spiral out of control! City officials in Prague met earlier this week to produce draft bill calling for an outright ban on electronic, electromechanical and mechanical gambling in the city! It is clear officials want complete prohibition on such machines.
The bill also listed video lottery terminals and slot machines, however, land-based gambling within the city will be the only exception to this proposed rule. Councillor Hana Kordova Marvanova said slot machines were a "bad sign for the city" when the decree on gambling regulation from 2015 failed to limit the number of land-based casinos. Not only that, but she even went as far as saying the most addictive gambling method is slots and they are often linked to crime.
Is gambling illegal in Prague? Gambling in the Czech Republic is legal and regulated at state level, however, individual municipal regions hold the power to impose their own restrictions – even outright bans on types of gambling related activities and this is what the city of Prague is attempted to achieve.
Zero Tolerance to Gambling
According to Zdenek Hrib, the Mayor of Prague, the proposed bill is the third decree to regulate gambling in the city since 2007, and it is needed due to what he describes as gambling operators finding a way of cornering those laws and regulations. The Mayor has urged authorities to act with without haste to roll out the new changes "in order to reduce the pathological phenomena that arise in connection with the slot machines."
In 2014, the municipal district of Prague 7 held a referendum where the controversial topic of banning gambling came up. An astonishing 92% of those who voted, voted in favour of that ban. A year later, the very last land-based casino closed its doors in Prague 7, showing a zero tolerance to gambling. Mayor of Prague 7, Jan Čižinský, said: "It's great news. In 2015, we set a zero-tolerance against gambling and gaming machines through a decree of the City of Prague 7. Since then, we have been pushing the Treasury to speed up the lengthy process of licensing.
It took longer than expected, but in the end it happened. Prague 7 is now completely without gambling and gaming machines. Shops filled with gambling sites and pawnshops. We are pleased that Prague 7 is no longer contributing to becoming a pathological player and destroying life."
Under new legislation, operators would be able to continue to offer slots until their licenses expire, then, they will have to remove them. Most operators have permits which will last a further three years, and this means even if the bill is passed, slot games will still be available until approximately 2023. There are concerns not only regarding gambling harm, but on how the ban will impact tourism. Plus, gambling revenue aids both local and city causes and last year that sum was CZK690 million (approximately $30.7 million)! Who will cop the shortfall?
The proposed prohibition has no impact on the laws on gambling online in Prague. Playing online casino games – including slot titles, does not form part of the draft bill.
Bingo Society News
Back to articles
Your feedback
Please enter your comment.
Your comment is added.
Member's Feedback (1)
HulioSas 09/15/20, 08:09:48 AM
How confusing! Prague offers gambling houses to both residents and tourists and in fact, I have friends who visit once a year if they can. They call their European...
How confusing! Prague offers gambling houses to both residents and tourists and in fact, I have friends who visit once a year if they can. They call their European their Las Vegas. So, Prague says you can gamble but regions say you can't? This is confusing!
Show more