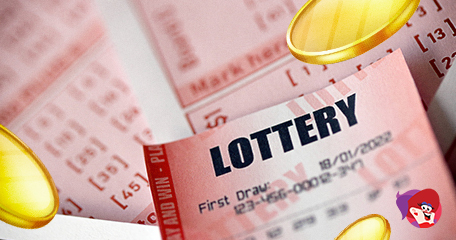 Much-Needed Bingo Boost for Lucky NHS Nurse
Big bingo wins that come just at the right time always make for good reading and Karen, an NHS nurse who was just about to retire has only gone and won a phenomenal cum of money at Mecca Bingo!
The National Bingo Game is played twice a day throughout the whole of the UK with bingo clubs linking up to offer bigger cash prizes. Karen, from Swansea, who is a self-confessed bingo lover, only went and called a full house within the stated number of calls to bag £50K in cash!
Bingo In Her Veins
Karen Carpanini headed to the Mecca Bingo club on Carmarthen Road, Swansea on October 26th when lady luck paid her a visit! The mum of two has been a nurse at Morriston Hospital for 42 years and won the life-changing sum of money just before officially retiring from work on Saturday 5th November.
The regular customer at Mecca Swansea has been playing bingo offline and online since the age of 18 but has never won anything as grand as this! Bingo playing must be in her blood as her father was a bingo caller at Top Rank (now Mecca) in Sketty for three decades!
When asked how it feels to win the big jackpot, Karen said: "It's surreal – it hasn't sunk in yet!".
Kim Jones, general manager at Mecca Bingo Swansea, added: "It's so exciting when someone calls house on the National Bingo Game. We're absolutely delighted for Karen! She is living proof that you can win big at Mecca Bingo. The atmosphere on the night was amazing, with a special party held in her honour!"
Alastair Stewart, business development manager at the National Bingo Game said: "We are thrilled for Mecca's lucky National Bingo Game £50,000 Jackpot winner in Swansea. What an amazing way for Karen to start her retirement and celebrate."
National Bingo Game Details
Each strip delivers 5 chances to win a full house prize and/or jackpot. There are 10 numbers per ticket and there are 5 tickets per strip. No one-line and no two-line prizes. Whether the jackpots are won or not, there will be a full house cash winner in every club.
Play for £1 for 2 strips or £2 for 5 strips
A full house prize in every game
Play for a club prize - in every club, on every game
Play for jackpots on every game: £100, £1K and £50K
Claim in 24 calls or less and win £100 Jackpot on top of the in-club winnings
Claim in 20 calls or less and win £1K Jackpot on top of the in-club winnings
Claim in 16 calls or less and win the £50,000 Jackpot
Source: "Swansea Nurse Due to Retire Bags £50,000 Jackpot". Wales 24/7. November 16, 2022.
Bingo Promotions & Bonuses
Back to articles
Your feedback
Please enter your comment.
Your comment is added.
lollipops321 11/22/22, 07:11:20 AM
The win couldn't have come at a better time for her! How wonderful, especially with what is going on in the NHS and the cost of living crisis at the moment.