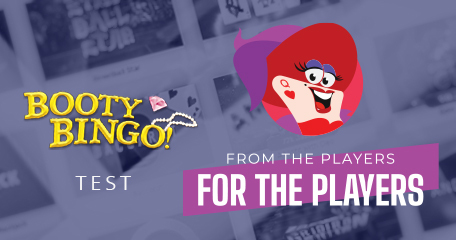 Booty Bingo sailed onto the online bingo scene in 2012. Some years later, their quest for more customers resulted in the owner setting sail to pastures new, leaving behind the Cozy Games software to drop anchor at Dragonfish bay. The adventure across the seven seas came with a new look as well as promotions and features. The welcome page is awash with offers, games and a promise of what to expect, but unless you play, how do you know they're being genuine? This is where we come in. We decided to put Booty Bingo to the From the Players For the Players test and discovered a major 'welcome page' discrepancy almost instantly! Stick with us to find out what that was.
Tester of the day: WhereIsThatLoot
Registration: Existing player
KYC Verification: Not required on this occasion
Deposit date, amount and payment method: Deposited £150 via Visa Debit on Wednesday 25th May
Withdrawal request date: Withdrawal request made for £75.26p via Visa Debit on Wednesday 25th May
Withdrawal received date: On Thursday 26th of May, the withdrawal for £75.26p was received via Visa Debit.
Registration
The tester registered at Booty Bingo some years ago, meaning she only needed to log in to deposit and play. On Wednesday 25th of May, once logged in, our tester of the day headed to her personal offers page to view the current promotions. As there were no deposit bonuses she proceeded to the cashier.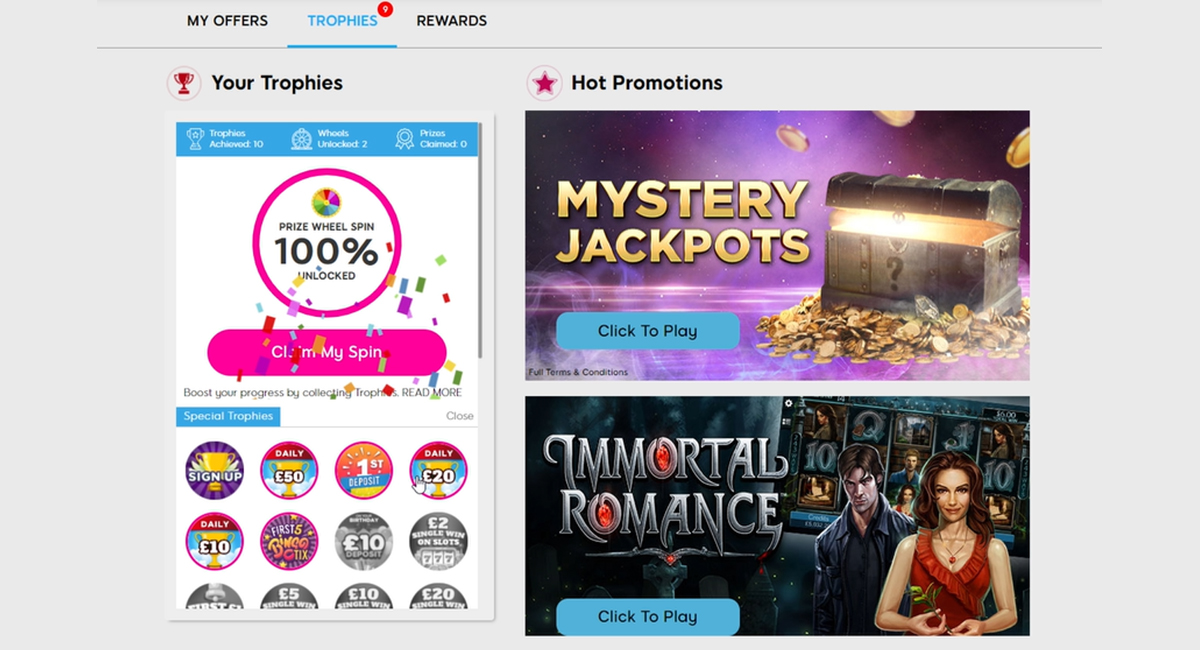 Initial Deposit
On the welcome page, Booty Bingo openly states PayPal and MasterCard are accepted banking options. This means either of those payment methods could be used to deposit and withdraw. Our reviewer hoped to use Visa Debit, but as this was not mentioned, it would have to be PayPal. Or at least that's what she thought.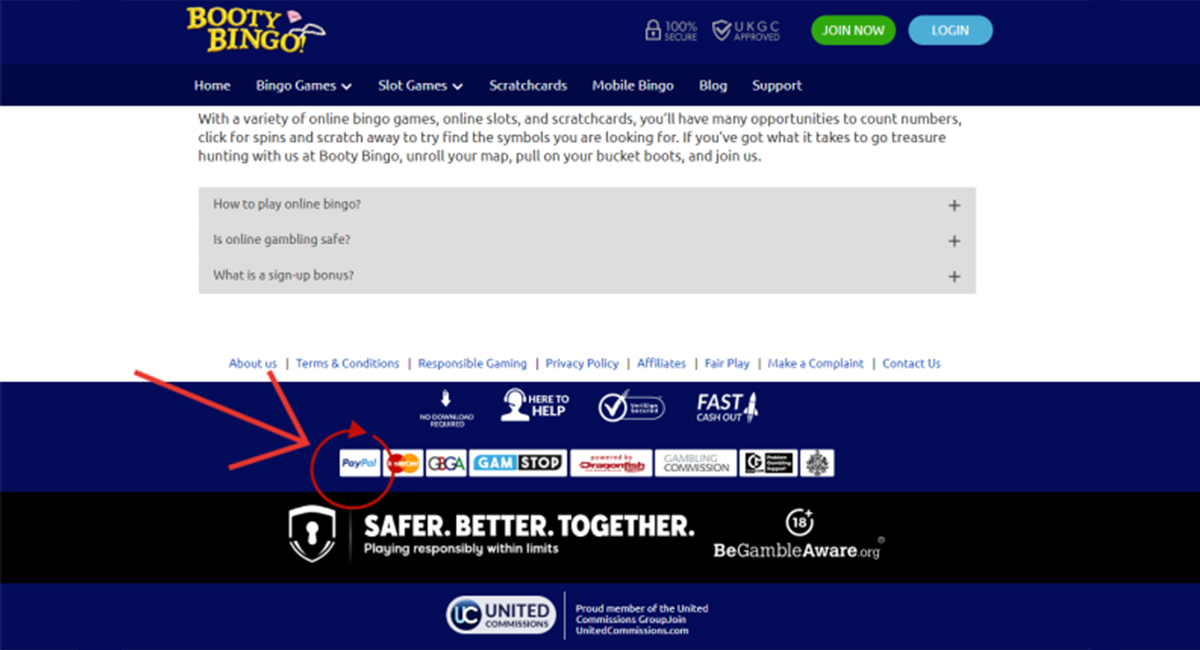 When the cashier was launched, the only deposit option was debit card – no sign of PayPal, plus Visa Debit was an approved deposit method, despite not appearing on the home page. After inserting her Visa debit details and approving the transaction via her mobile banking app, a deposit of £150 was made.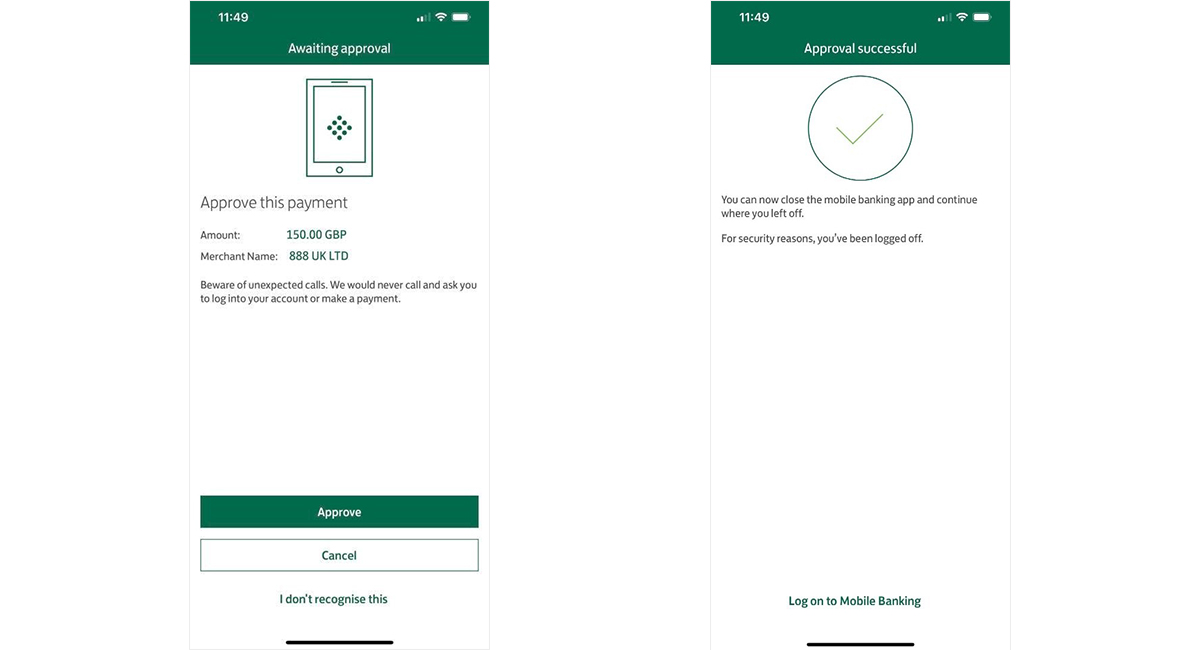 As this wasn't our reviewers first deposit, she did not qualify for the welome offer.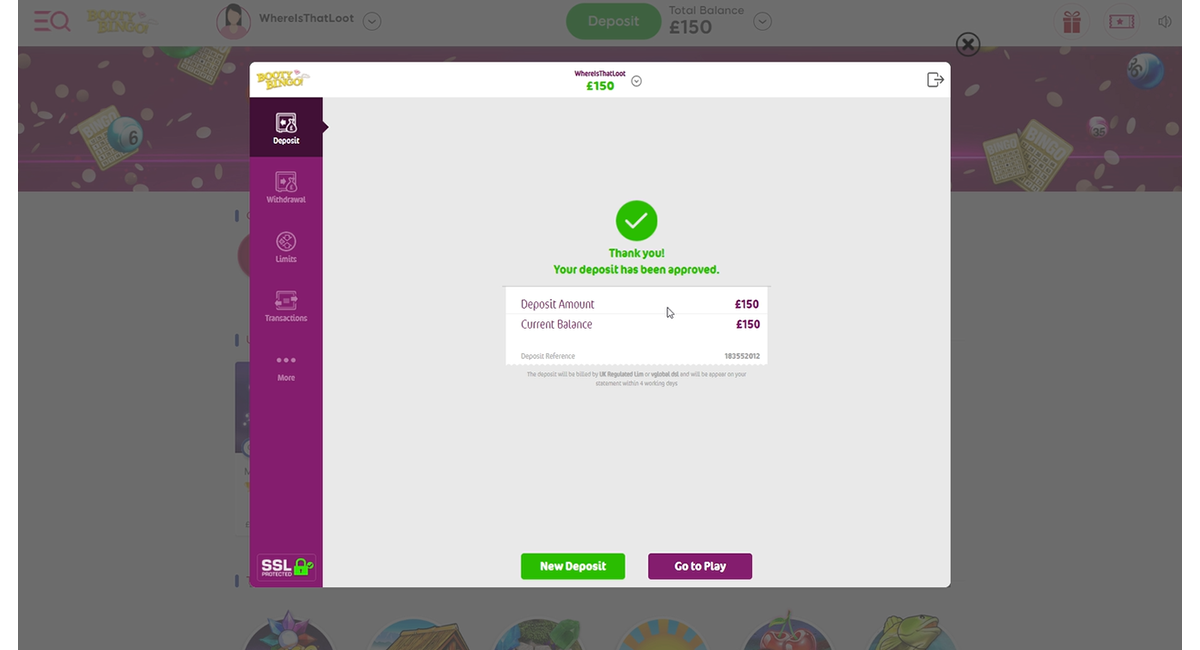 Gameplay
Once logged in all bingo games and slots appear in one handy, easy to navigate lobby. Categories help to make choosing a game even easier with one click access. The upcoming games category lists those rooms with games starting within the next few minutes. There are stats on player numbers, prizes, jackpots, bingo type and ticket price to help you find a room that suits your style of play. Fewer players = more chance to win smaller prizes, more players = less chance to win bigger prizes.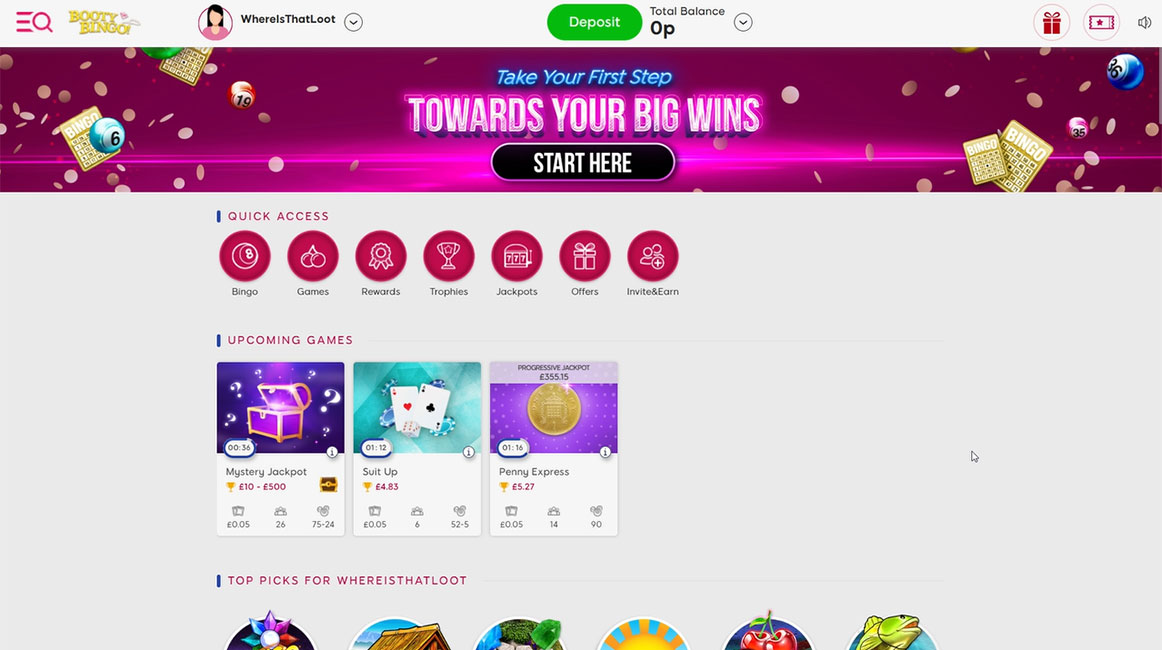 One of the most popular rooms at Booty Bingo is the Mystery Jackpots room, which is a 75-ball bingo game where you match the pattern to win the stated prize. Only you won't know what you can win until after ticket sales have closed. During off-peak times tickets are just 5p each. Busier periods see tickets set at 10p each. You could win as much as £500 from a 5p ticket. While our tester of the day was in-situ, there was only one instance where that full house prize was more than £36, and that was when it was £88. There were plenty of £18 and £21. No sign of those elusive £500 prizes. The more tickets you have, the more chances you have of winning. The room restricts the number of tickets per player to 96. There is no chat feature in this room.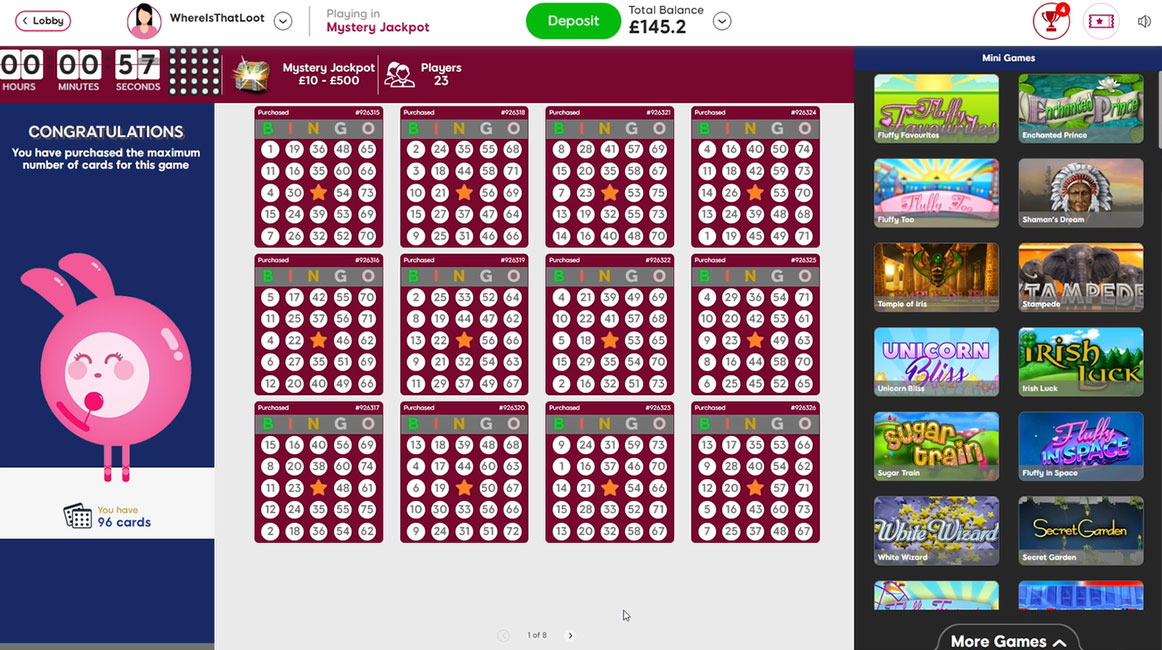 The Link & Loaded bingo room has three prizes per game (based on stakes and number of players in the game), as well as a progressive jackpot. Tickets are 5p each with a minimum of 1 and a maximum of 96 available per game. Unfortunately, there isn't a chat feature. Suit Up, the casino-style bingo game with cards instead of bingo balls, is open 24/7 with fewer players competing for that cash. The only bingo room to offer a chat feature with resident CM and chat games and quizzes is Penny Express. Each game features penny tickets (price fluctuates), three prizes per game, a jackpot and 1TG/2TG prize pots.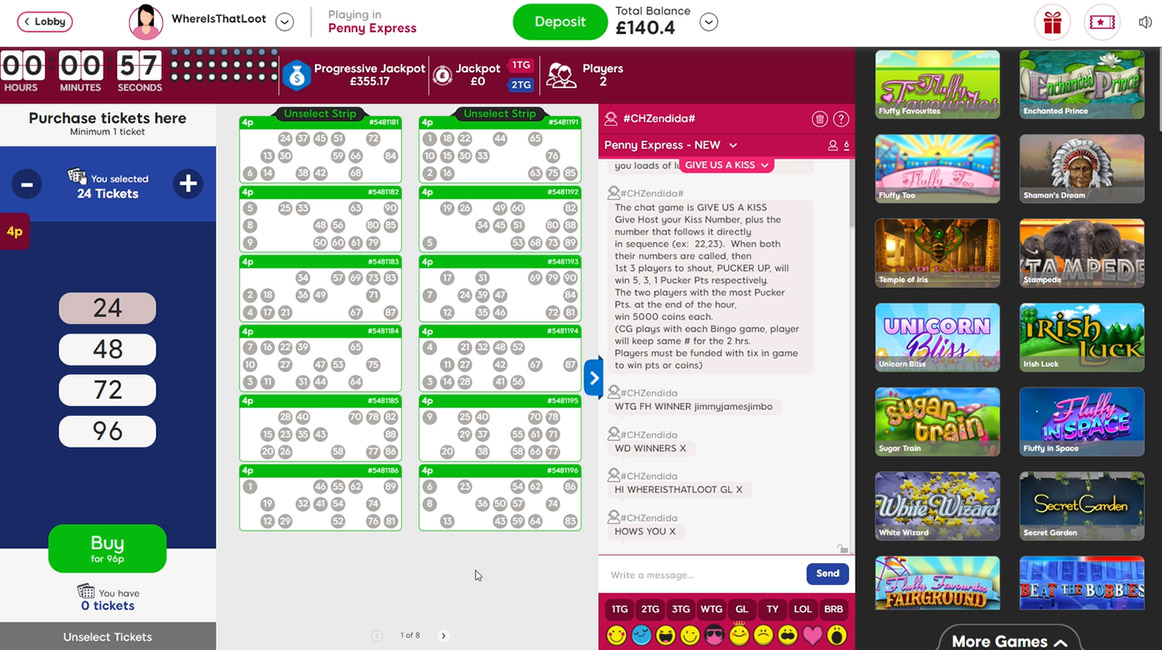 WhereIsThatLoot likes to maximise her chances of a win, so she logs in at off-peak (less busy) times. This comes with its disadvantages though, as many bingo rooms were closed, including the room where you can win up to £1million, the bingo room where combination of bonuses are up for grabs and rooms where you can win bonus spins for top-performing slots such as Starburst, Gonzo's Quest and Fluffy Favourites Bingo.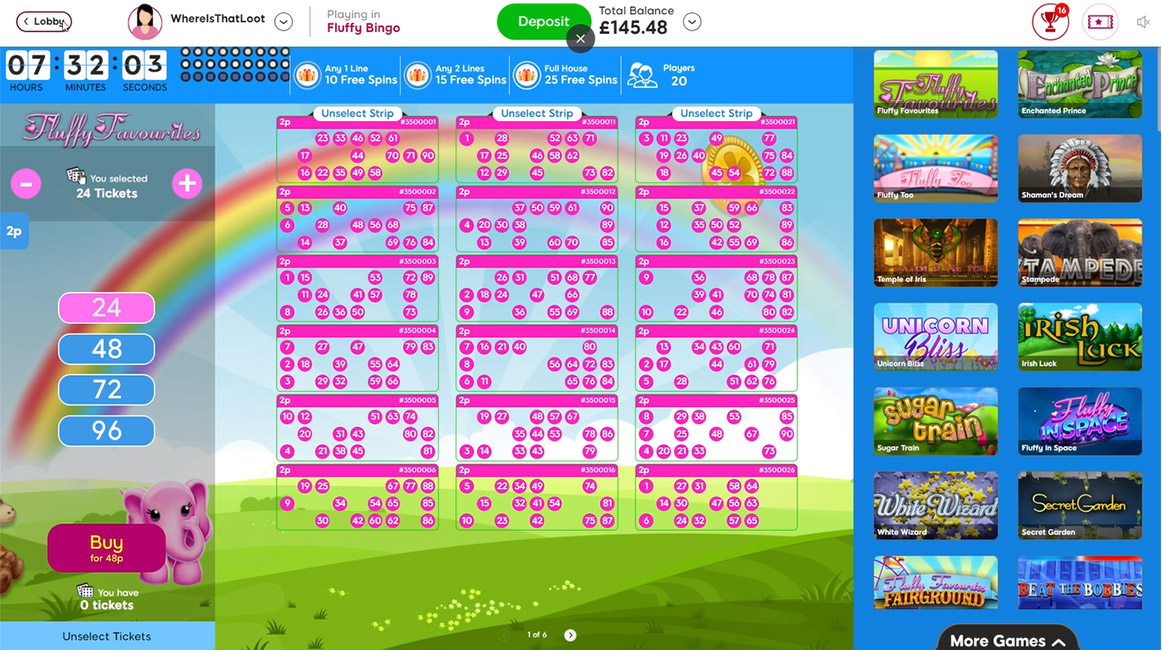 Booty Bingo offers a vast selection of online slots, even progressive jackpot titles with must drop pots of cash! In that substantial list of games, you have the Red Tiger Gaming network where a jackpot winner is guaranteed to be produced every 24-hours!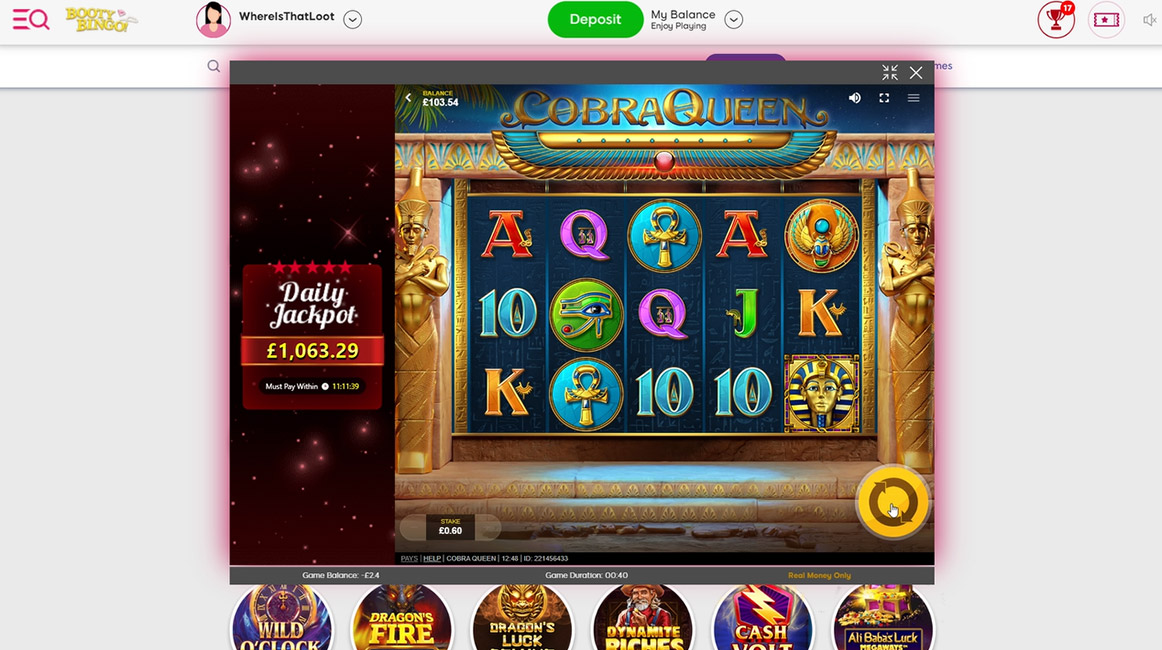 Requesting a Withdrawal
After playing bingo, side games and slots, our reviewer wanted to cash out. To do this, the 'deposit button' needed to be pressed. Navigating to the 'other menu' she found the withdrawal options and proceeded to withdraw her remaining balance of £75.26p. As withdrawals are processed to the last deposit method used, she would receive her funds via Visa Debit. The cashier stated her request (step 1) would take one business day before being handled (step 2). Step 3 is approved.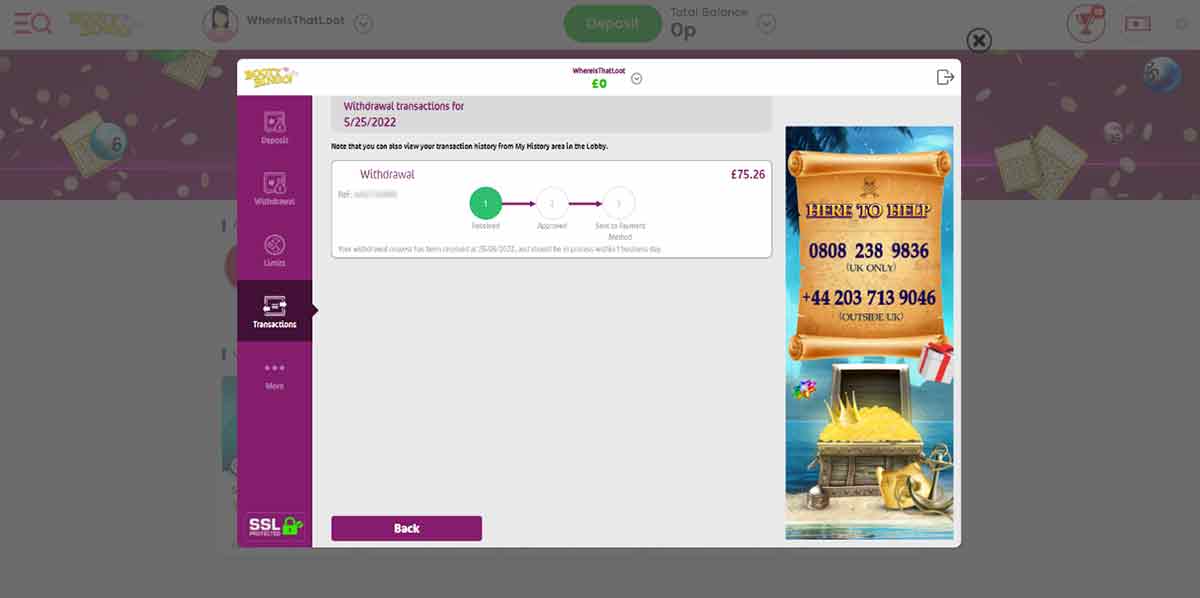 Surprisingly, within a little over 24-hours the withdrawal was complete. On Thursday 26th May, £75.26p was credited back to our reviewers Visa Debit card.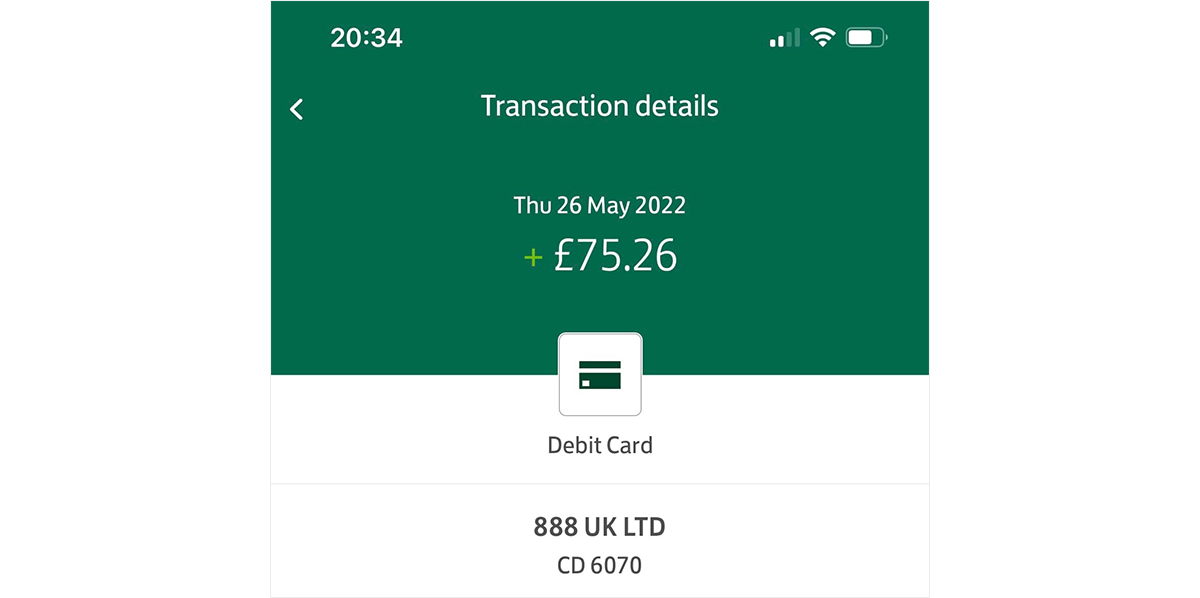 How Does Booty Bingo Stack Up?
PayPal being promised as a deposit method was a little disappointing, so our reviewer followed up and sent the customer support team an email (on Friday 27th May) to ask why she couldn't use PayPal. A reply came on Saturday 28th of May explaining that this payment method was "removed for withdrawals and for deposits for a few weeks".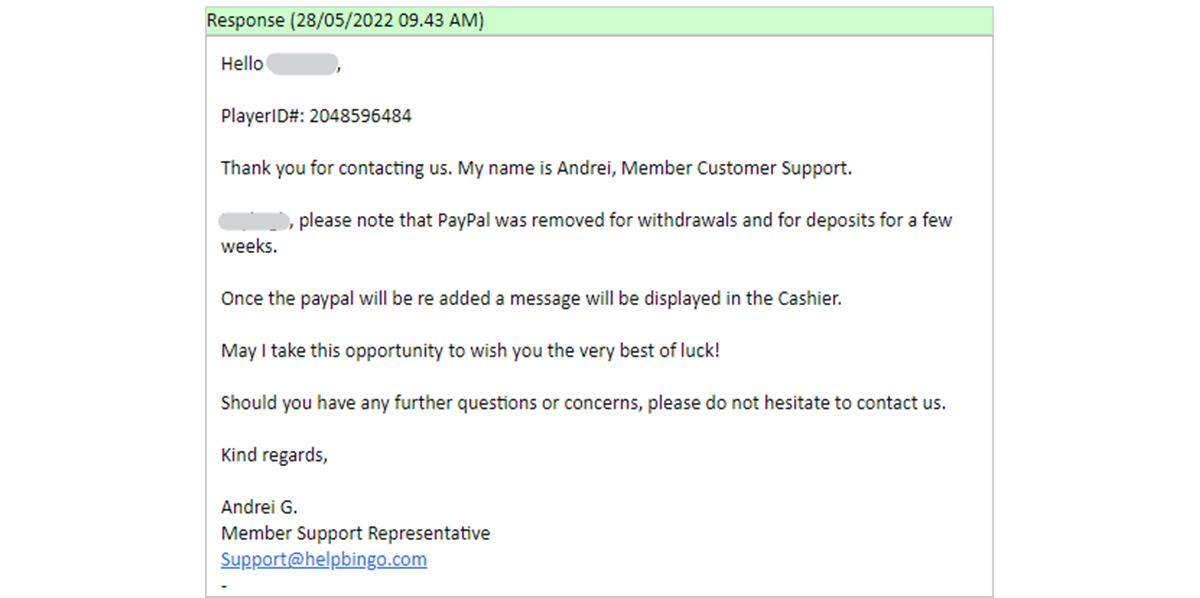 Nevertheless, fast withdrawals must carry on and the Visa Debit withdrawal was paid in just over 24 hours!
In terms of selection, our tester noted loads of games and plenty of value for money bingo rooms. Plus, there are free bingo games where you can win real money prizes if you've made a recent deposit. The good news is everyone who takes part has the same chance to win, what with them all being even stevens style games.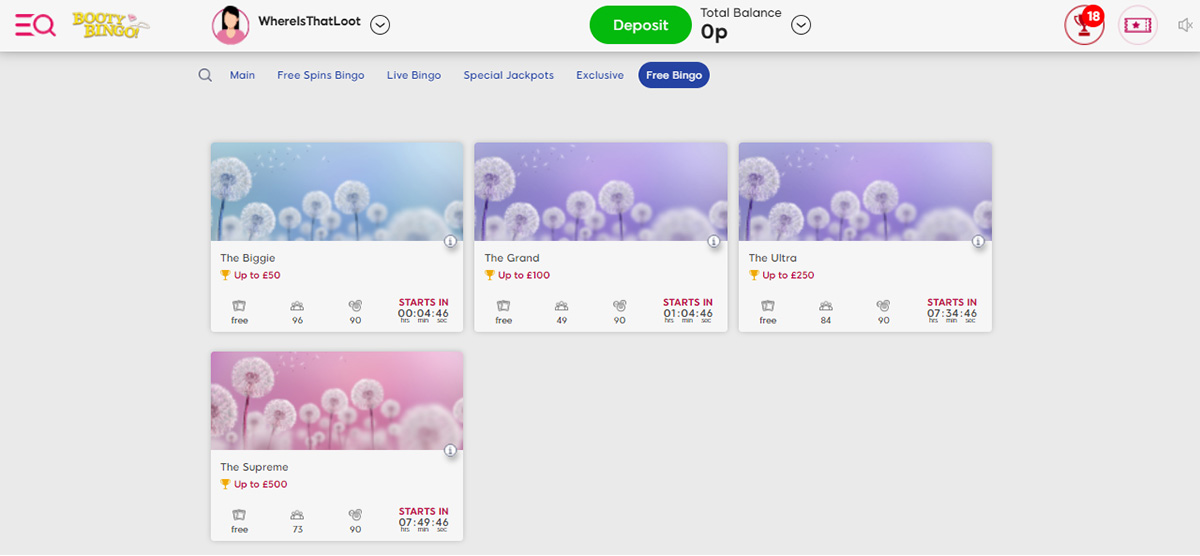 This information concludes this extensive test as part of the project From the Players, For the Players. If you are a member of Booty Bingo or consider making a deposit, we hope this report provided some useful information.
From the Players for the Players
Back to articles
Your feedback
Please enter your comment.
Your comment is added.
Bixy
07/26/22, 12:07:47 PM
Even though the PayPal deposit option was removed, it's good the withdrawal was processed within 24 hours. I do like fast withdrawals :) Thanks for the precise report :)