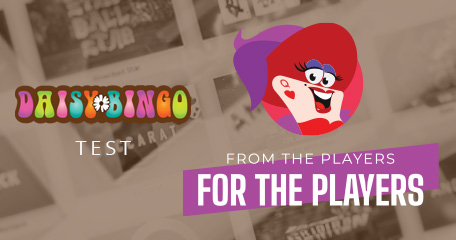 Daisy Bingo has presented online bingo rooms, slots, jackpots and generous promotions ever since its 2004 launch. As a new bingo site listed on LBB, we wanted to move forward with a thorough review. A part of our From the Players for the Players project, we decided to send in one of our expert reviewers to make a real money deposit and play some games before making a withdrawal. The entire process is documented to bring you the facts. How did Daisy Bingo perform? Stick with us as we outline the finding of our undercover tester.
Tester of the day: ScentSational
Registration date: 5th April 2022
Deposit date, amount and payment method: Deposited £150 via Visa Debit on Tuesday, 5th April
KYC Verification: Not required on this occasion
Withdrawal request date: £75.19p via Visa Debit on Wednesday, 6th April
Withdrawal received date: £75.19p was processed and received via Visa Debit on Thursday, 7th April
Registration
On Tuesday, 5th April, ScentSational headed to Daisy Bingo and with this being their first time, they needed to fill in the registration form. Five steps involve supplying vital information such as name, address, date of birth, occupation and mobile phone number.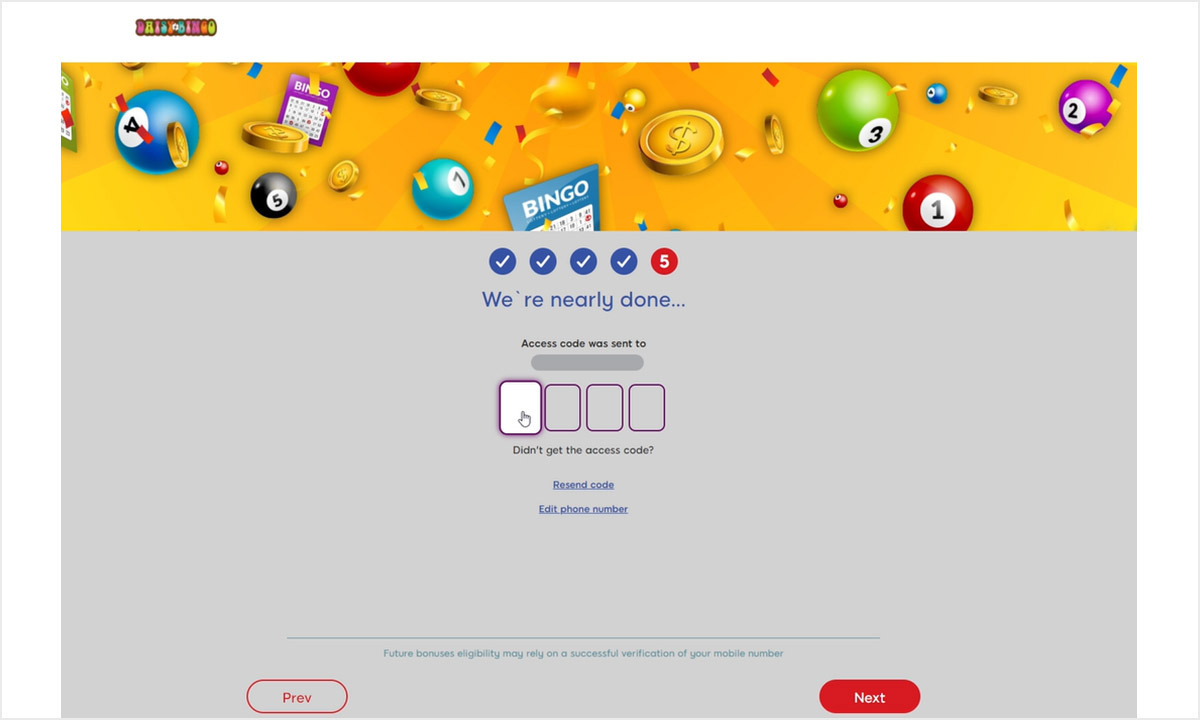 A 4-digit code was texted to the reviewer and provided as a final step of registration. Once inserted, she was welcomed to Daisy Bingo with a cheerful on-screen message which was accompanied by links to deposit and the bingo lobby.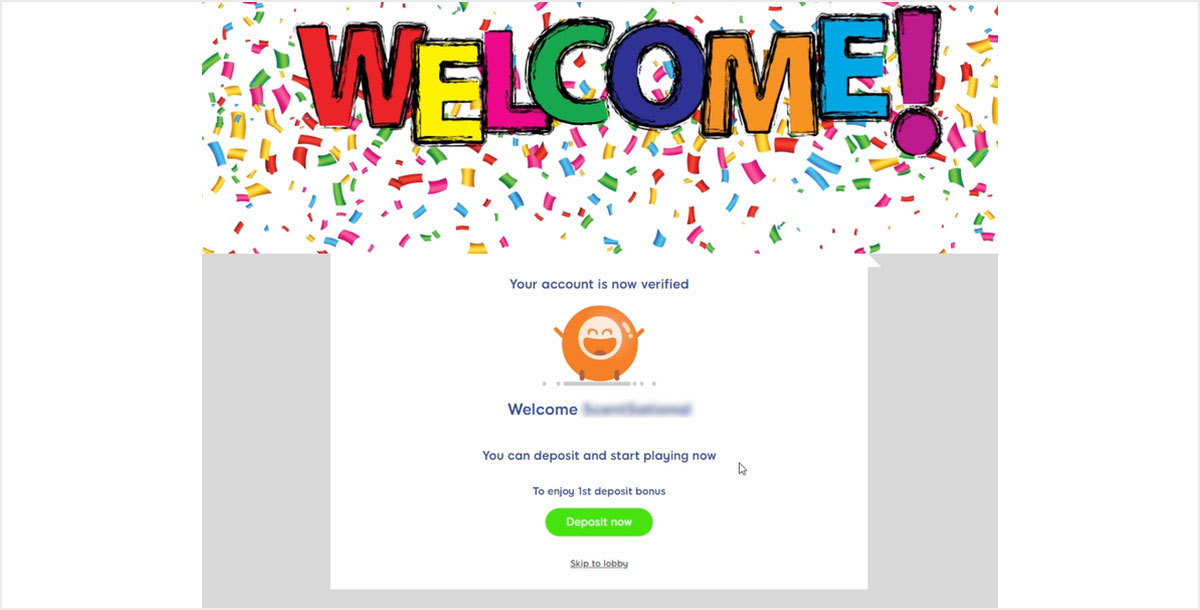 Initial Deposit
After a quick browse of the bingo lobby, our tester of the day noticed Daisy Bingo had plenty of free bingo rooms, but to avoid wagering requirements, ScentSational headed straight to the cashier to make a deposit. Two banking options were presented, debit card and PayPal.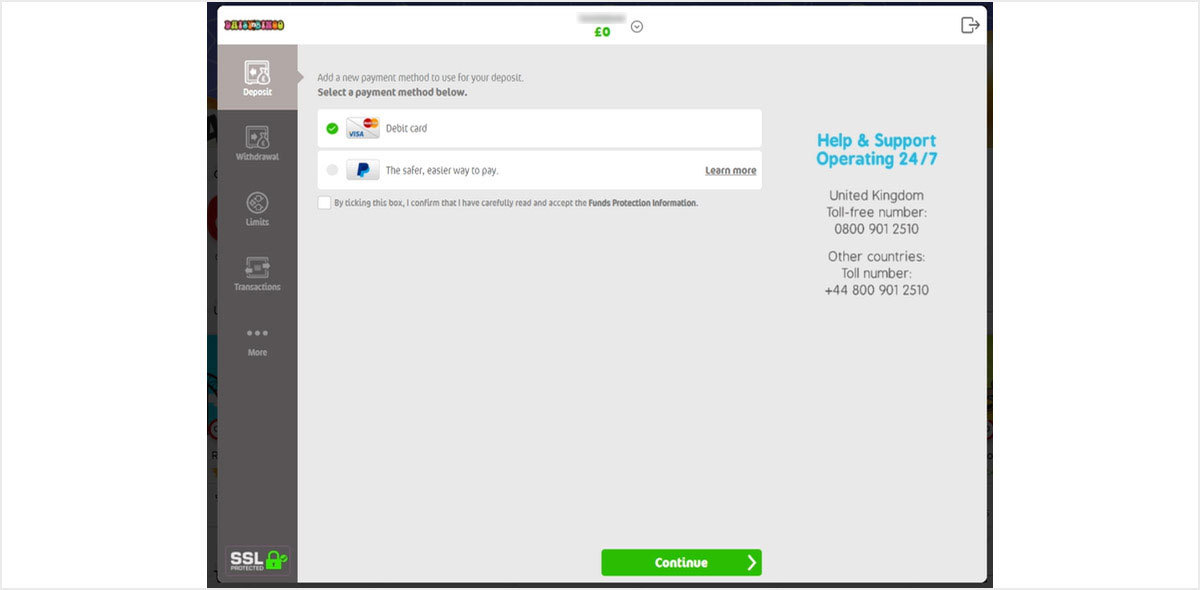 Visa Debit caters for almost instant deposits whereas PayPal requires users to not only log into a third-party website but to verify their identity with every log in, and this takes time. ScentSational decided on the quickest and least fiddly deposit route – debit card.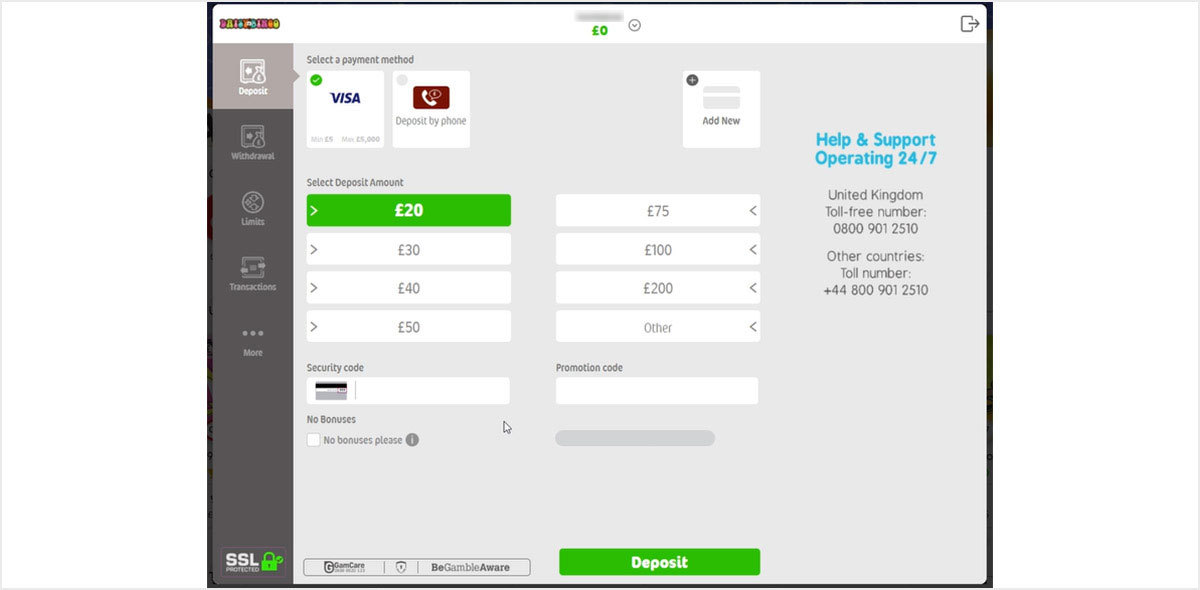 Once the card details were supplied, all that was left to do was choose her deposit amount. A new pop-up appeared asking her to verify her deposit via her banking app. Launching her banking app on her smartphone she authorised the payment and headed back to Daisy Bingo. A few seconds later a £150 deposit was completed via Visa Debit.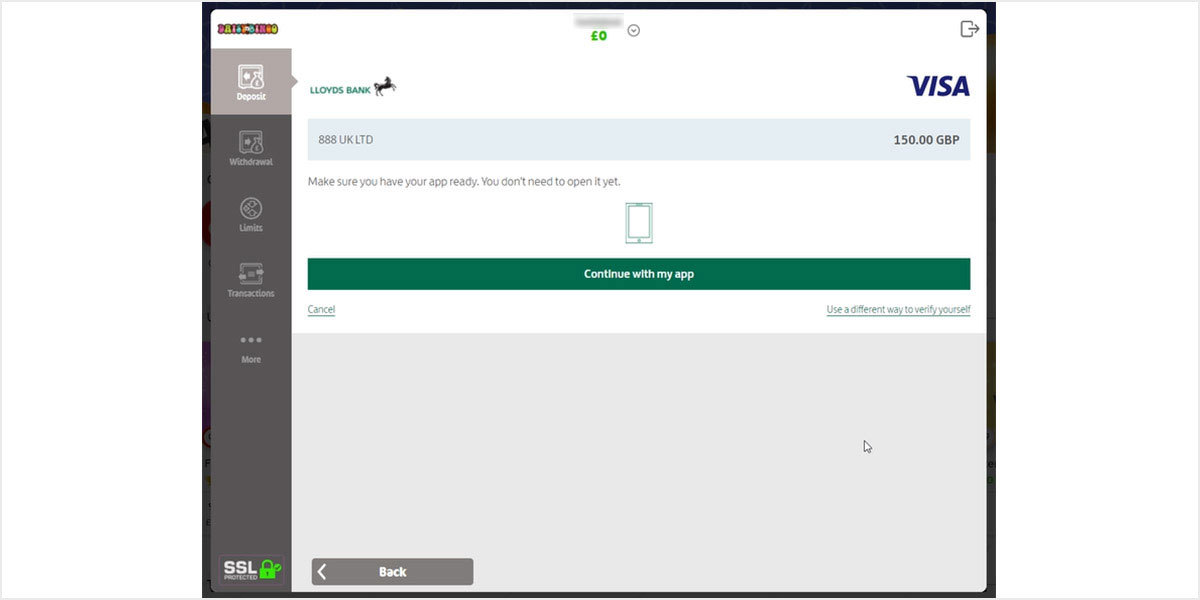 Gameplay
The first thing our reviewer noticed was the massive selection of games to choose from. She made a quick stop in the cashier to see if there were any freebies waiting in her account. All Daisy Bingo players have access to something called "my zone", which is represented by an envelope, and free bingo tickets and bonus spins can be found here. Unfortunately, the feature was not functioning on this occasion.
Bingo rooms included a good mix of 90-ball, 75-ball and a couple of unique variants, which aim to recreate that casino floor environment only with a big bingo twist. Roulette is one of the most popular casino games to play, but have you ever played with bingo tickets instead of the regular straight up bets? Daisy Bingo offers players just that – a chance to pick up wins in a relaxed, speakeasy style environment, only the room tends to be empty at off-peak times. The tester's stake was refunded as there were not enough players in the game.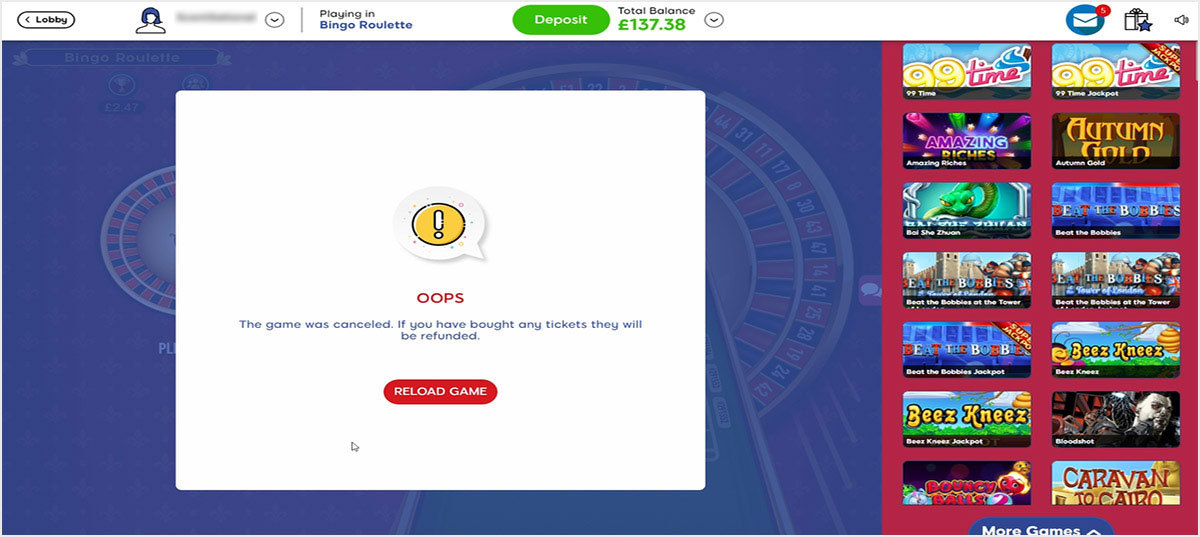 While playing in the Mystery Jackpots room our tester of the day noticed some of the mini games were either not available or displaying connectivity issues. After running some diagnostics on her computer, she realised the problems she was experiencing were down to Daisy Bingo and not her equipment. She continued regardless of the problems.
Hopping from one bingo room to the next, she was content with what was on offer, including the huge number of exciting side games. Prizes would jump from high value to low value with every couple of numbers drawn in some rooms while you don't know what you can win until ticket sales close on other rooms. Jackpots can also be won by calling a house in a set number of calls. There is literally something for everyone, regardless of their budget.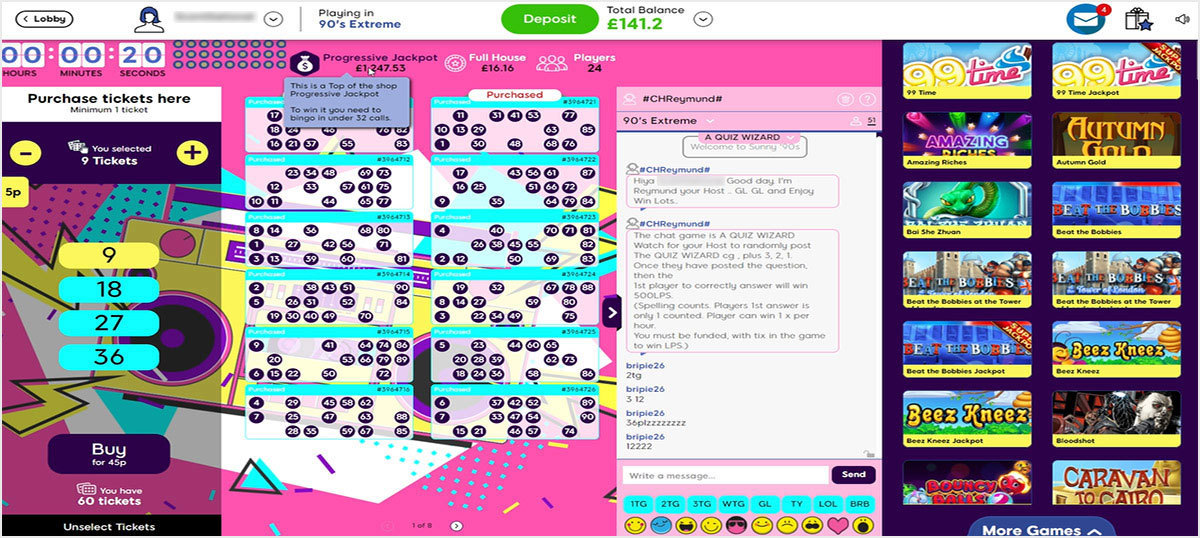 It wasn't long before the website started to play up again until it stopped completely – it crashed. ScentSational was unable to regain access and quickly discovered the website was down. A few minutes later she tried to log back in but couldn't. An hour later and still no access to the bingo site. All our reviewer was getting was "oops something went wrong". She emailed support to ask what happened, but with a 72-hour response time, the chances of a response before the website was back up and running was slim.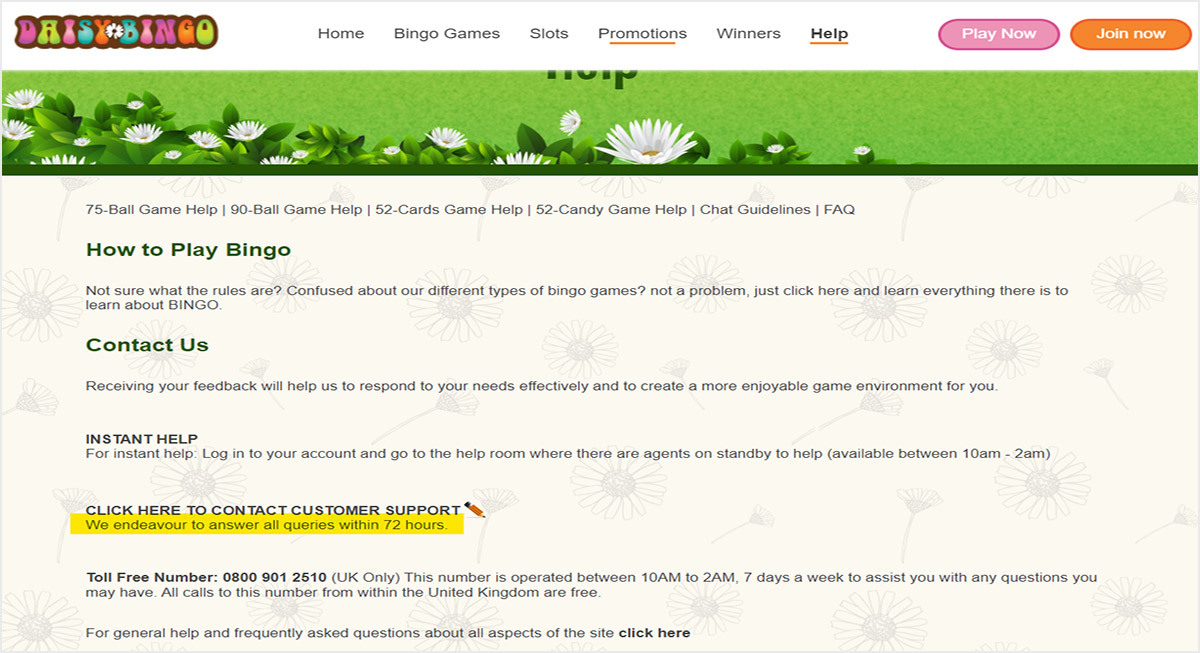 The error was eventually resolved 24-hours later on Wednesday 6th of April. ScentSational noted there were no gaming delays, and everything was back running like clockwork, even the "my zone" feature was working as it should.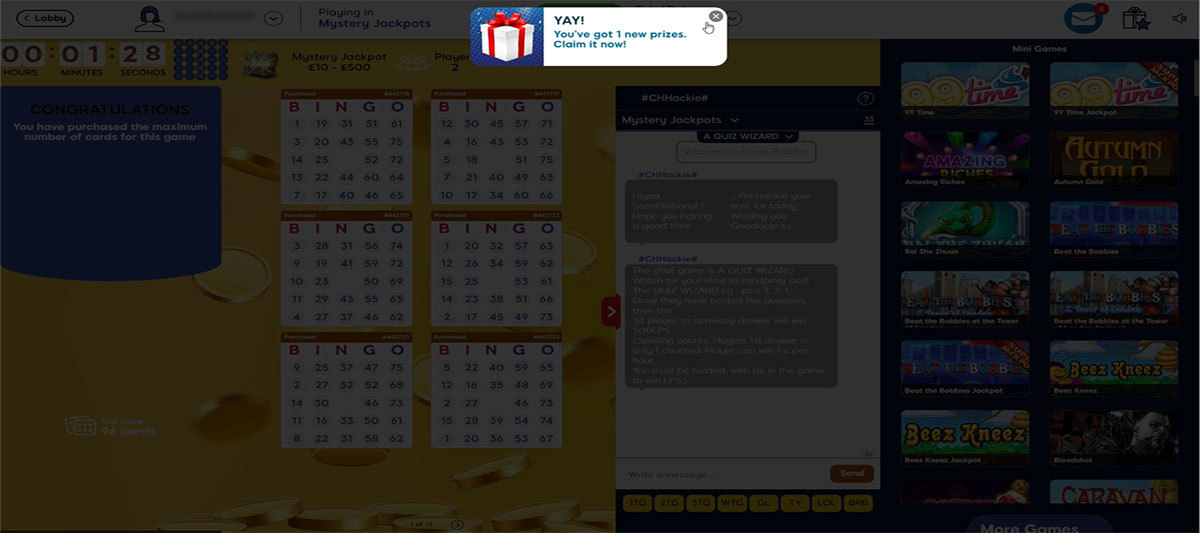 One of the most popular rooms to play in during the day is the mystery jackpots room as it offers a great chance to win a prize of up to £500 for 5p a ticket. Evening games result in more players (less chance to win) with tickets costing just 10p each, so it may be a room that appeals to those who like to look after their pennies. The main reason why this bingo room is so exciting is the fact you don't know what you can win until the treasure chest appears!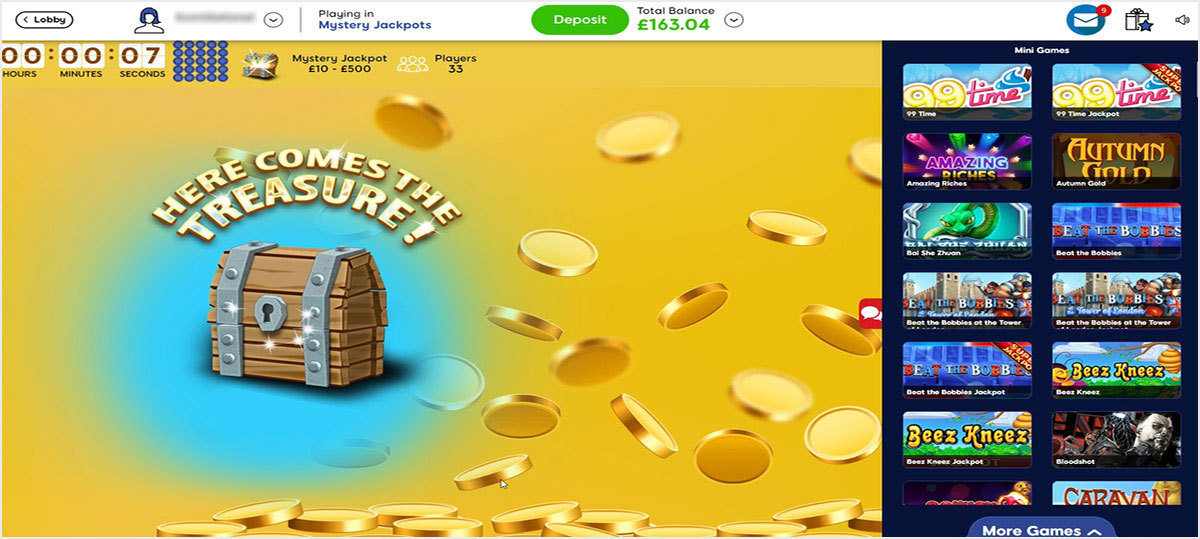 To help find bingo rooms to suit your budget, Daisy Bingo presents a delightful, easy to navigate lobby with all the information you could possibly want to know, including ticket price, start times, the number of players in each room and what type of bingo game it is. So, if you're wanting to maximise your chance of a win, the 90-ball bingo rooms are the place to be, as these offer three prizes per game.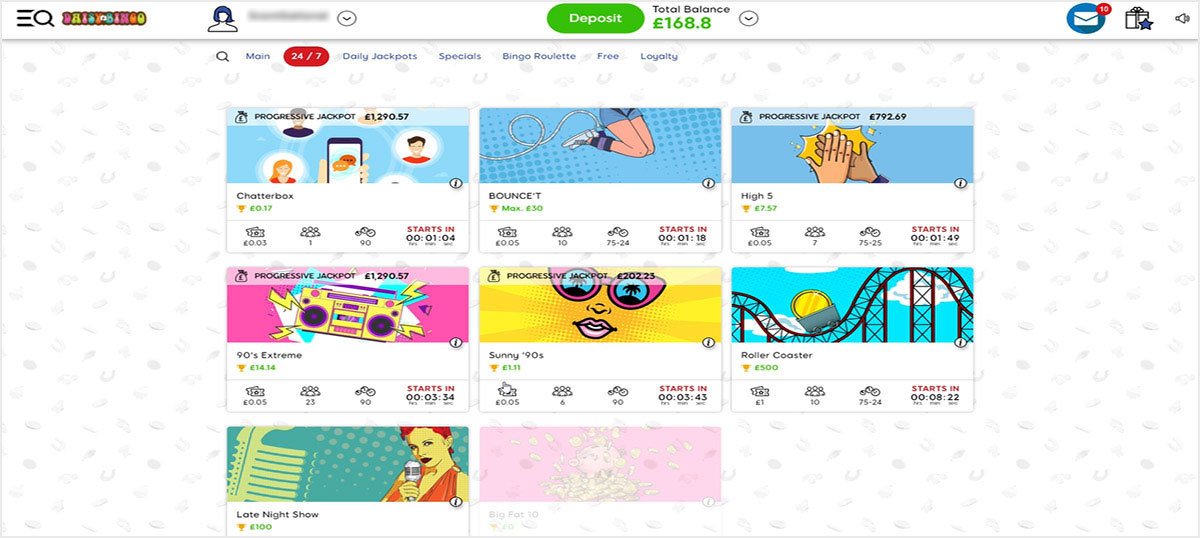 There are more than 500 slots to choose from including progressive jackpots, Megaways, must drop jackpots and slots with a multitude of features such as hold and re-spin, walking wilds and bonus spins!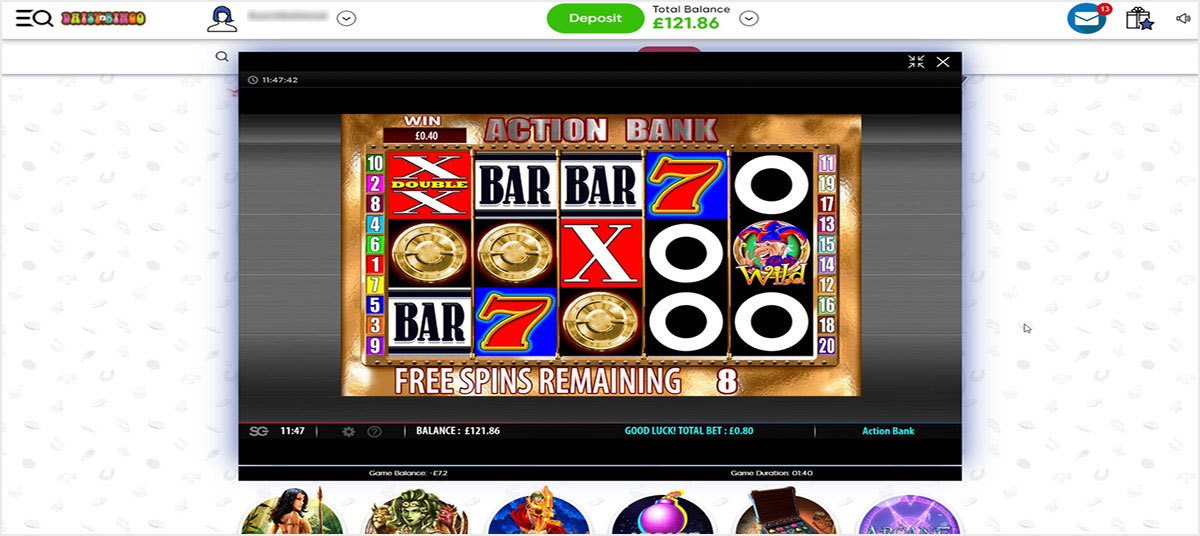 Requesting a Withdrawal
On Wednesday, 6th April, our tester of the day decided to cash out her remaining balance of £75.19p. Daisy Bingo process withdrawals back to the last payment method used to fund the account, so this would result in a Visa Debit withdrawal. The deposit cashier is the first port of call when cashing out. Within a few clicks, the request was sent to the withdrawal team.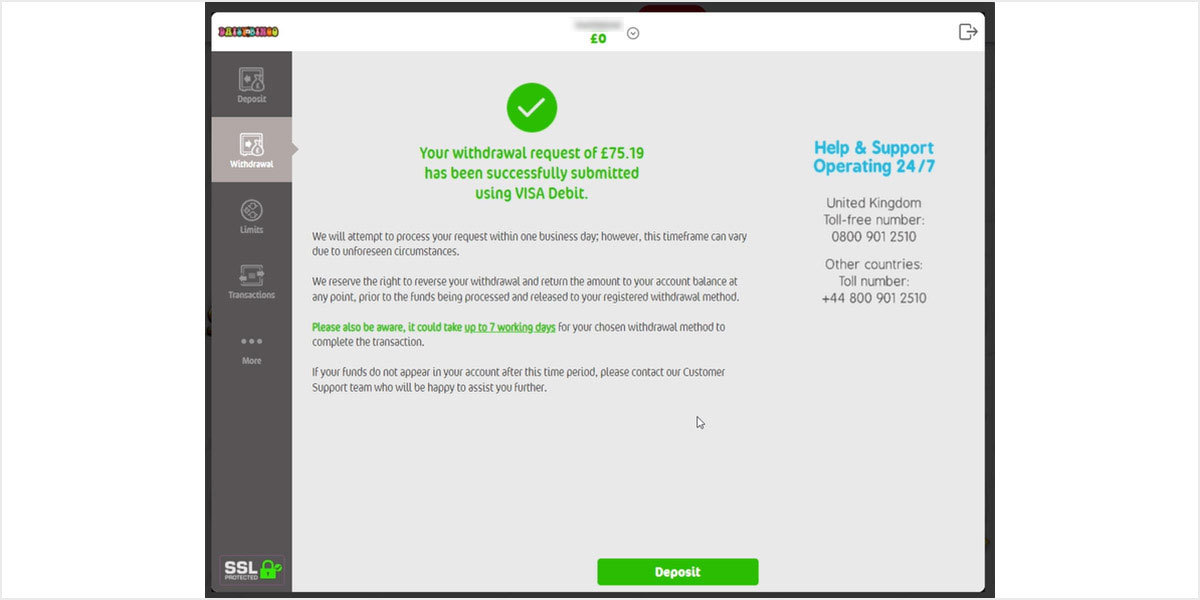 On Thursday, April 7th, the withdrawal of £75.19p was processed and available in our reviewer's bank account a few seconds after receiving the "withdrawal processed" email at 8.49pm. Taking little over 24-hours to complete.

How Does Daisy Bingo Stack Up?
As disappointing as it was for our player to experience the website crash, it didn't appear to be a reoccurring issue. Once our reviewer was able to regain access to her bingo account the following day, the balance was correct and all instances of slow gameplay had been resolved. It's also worth noting that support never responded to the email enquiry regarding the unavailability of the website sent by the reviewer.
Withdrawal processing was prompt, taking just 24-hours from request to receipt via Visa Debit.
Bingo rooms at Daisy Bingo offer a mixture of prizes big and small. Throw in some random mystery jackpots and must drop jackpot prizes and you've got 24-hour entertainment, regardless of your budget. There's even a bingo shop where you can exchange your play points (coins) for prizes!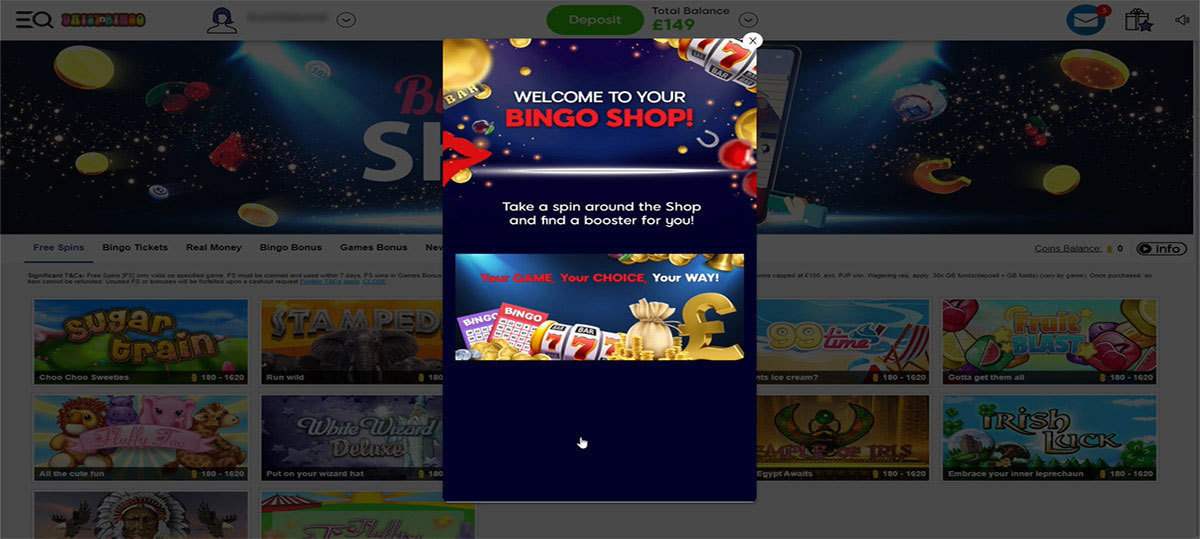 This information concludes this extensive test as part of the project From the Players, For the Players. If you are a member of Daisy Bingo or consider making a deposit, we hope this report provided some useful information.
From the Players for the Players
Back to articles
Your feedback
Please enter your comment.
Your comment is added.