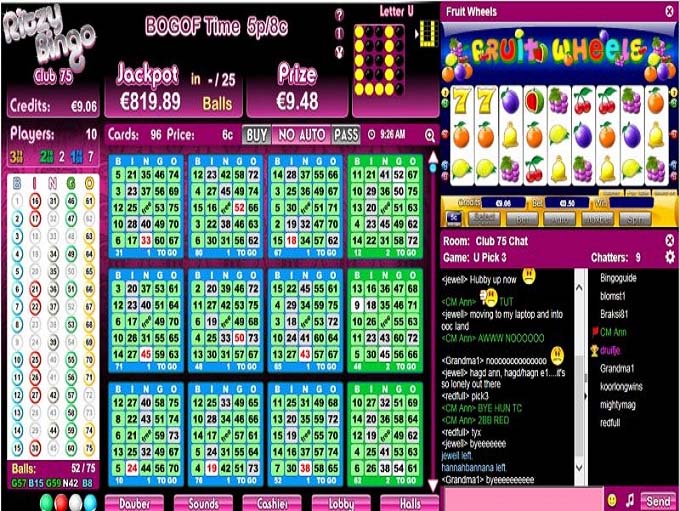 Whenever I have some free time I like to watch cat or dog videos online; most of them are funny so they light up my day almost every time. I have to say that I am a cat person but I like dogs very much - all other animals as well. I used to have a cat, and she was pretty wild as if her primal instincts were intact. Lately I've been thinking about getting a new cat or a dog, still there are certain things I need to finish so I can offer a great home for my new companion. Perhaps they would join me in my quest to win a major jackpot. Until that happen I will play bingo on my own and only at sites I've mostly had a good time.
One of those is Ritzy Bingo and I first entered a 75-ball room since I really wanted to play patterns. Right there in the first game I play something unbelievable happened, but not in a good way. I finished the game having 15 cards with one missing number! In every game the amount would just pile up but my winning number was never called. After a few close games I decided to change rooms. I entered a 90-ball room but by mistake; I wanted to go to my favorite – 30-ball bingo or Bingo Heaven, but I guess I missed it and clicked on the 90-ball game. I stayed there for a few games, but nothing has changed. For example, in all three parts I had around 10 cards with only one missing number but not once was I a winner. I felt a little bit deflated since in every game I played I had big changes to win.
It was an emotional rollercoaster and I simply needed to step away from my laptop and do something else for a while.
Markotik
Back to articles
Your feedback
Please enter your comment.
Your comment is added.