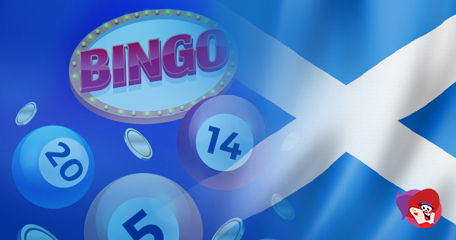 It's the news we've all been waiting for (especially if you live in Scotland or Wales!); the imminent arrival of the reopening of bingo halls! But, it's not all good news I'm afraid. If you live in Wales, you'll be able to play a lot sooner than across the border in Scotland, but how soon?
It was only a few days ago Michael Dugher, chief executive of The Betting and Gaming Council (BGC), urged both Scotland and Wales to get the ball rolling after an announcement was made on the reopening of casinos in England. He said: "We were delighted when the UK government announced that casinos in England could re-open from 1 August.
It was a tremendous boost for their staff and customers, but also for the Treasury, which has been spending £5 million a week on furlough costs for casino workers during lockdown.
It is now time for ministers in Edinburgh and Cardiff to end the uncertainty which still faces 2,000 casino staff in Scotland and Wales by giving them a date for re-opening. Businesses need clarity and so far, this has been lacking from both administrations. We urge them to work with casinos to allow to re-open safely."
What's New in Wales and Scotland?
Scotland's First Minister, Nicola Sturgeon is 'hoping' to have bingo halls back open from August 24th, but First Minister for Wales Mark Drakeford, is moving to get thing's up and running a lot quicker than that with a date of Thursday 6th August!
Soon after the Friday briefing where the new easing of measures was revealed, bingo clubs took to Facebook to spread the good news. Jeffrey Harris, the Chief Executive of Castle Bingo gushed with excitement: "We are pleased to confirm that your clubs in Wales will be playing bingo every day from next Thursday afternoon 6th August. Your general manager and their teams are eager to open our house and renew our many special friendships."
A 'full house' of safety measures have been implemented to ensure the highest level of safety, these will include:


Hand sanitisation checkpoints throughout the club


The disinfecting of gaming machines after every use


The removal of some seating areas to provide safe socialising


The cleaning of electronic bingo boards after each use


Enhanced cleaning measures throughout each venue


CEO Mr Harris continued: "We have introduced safe socialising procedures within our clubs. This means more space and secure measures to make your bingo enjoyable and safe. Our dedicated hosts will be on hand to help and guide. It has been exciting to visit our Barnes Hill, Bootle and Corby clubs, where our members are already enjoying their bingo.
The positive comments and warm feedback we have received is greatly appreciated by Jenny, Sheila, David and their teams. At Nantgarw club the major refurbishment works are progressing well and to schedule. From the Castle family to yours, thank you, and we cannot wait to welcome you back soon."
Can we get a "hooray"?
Land Based Bingo News
Back to articles
Your feedback
Please enter your comment.
Your comment is added.
Member's Feedback (1)
lollipops321 08/03/20, 08:08:30 AM
About time! I often wondered why we could go into a packed supermarket with no social distancing, but we couldn't go inside to play bingo despite there being strict...
About time! I often wondered why we could go into a packed supermarket with no social distancing, but we couldn't go inside to play bingo despite there being strict measures in place!
Show more