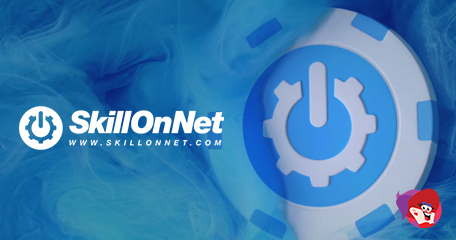 Reality television shows come in different shapes and sizes and include celebrities being dropped into jungles (or castles in 2020) and singletons looking for love on tropical islands, but of all the weird and wonderful shows, it is the talent shows that generate the most interest. The Voice, Britain's Got Talent and The X-Factor have become household names but in January 2020, a new and unforgettable show aired – The Masked Singer.
The British reality singing competition is based on the Masked Singer, the South Korean version of the hit show and features many celebrities dressing up in over-the-top costumes without revealing their identity. Viewers must then try to recognize the various stars by their voice alone and as weird as it sounds, us Brits just can't seem to get enough of it!
Sing it To Me
Series 2 will air on December 26th and to coincide with this, SkillOnNet, the platform provider behind the world's biggest casino sites has announced a major deal has been struck between them and Bandicoot TV, The Masked Singer UK license holder (and part of the Argonon Group), to deliver themed casino games across its network of sites as well as UK branded bingo room for a new way to play bingo! By securing the exclusive rights, SkillOnNet's Play OJO Bingo will be the only online bingo brand to feature the new The Masked Singer UK bingo room and if it's anything like the television show itself, it's going to be fun!
Michael Golembo from SkillOnNet, said: "The Masked Singer UK is an absolute phenomenon, and we are thrilled to have partnered with Bandicoot to secure the exclusive product licence. The Masked Singer UK Games Site will capture the glitz and glamour of the show and combine it with our market-leading casino technology to deliver a truly unique player experience. The Masked Singer UK bingo room will also help drive brand awareness for Play OJO bingo and the other casinos on our network will have the slot game and the scratchcard which will help build awareness to the Masked Singer UK Games Site. This is an incredible partnership and one that will further establish SkillOnNet, Play OJO and the other brands on our network as the absolute leaders in the market."
The Masked Singer UK bingo room will be…
…exclusive to Play OJO and we won't have to wait to long to see what all the fuss is about with news emerging of a major television campaign set to grace our screens, Facebook and radios imminently. While we may not know the identity of the stars that are set to appear in series 2 this month, we do know who the characters will be and first up is an alien, who promises and out of this world experience!
A Bandicoot spokesperson said: "We are pleased to partner with SkillOnNet on an exclusive product licencing deal as this magical, madcap and monster hit entertainment show returns for a second series of TV's greatest guessing game this Christmas."
Bingo Society News
Back to articles
Your feedback
Please enter your comment.
Your comment is added.
Member's Feedback (1)
lollipops321 12/17/20, 11:12:04 AM
The show is really bizarre but great for people who love up to date music.