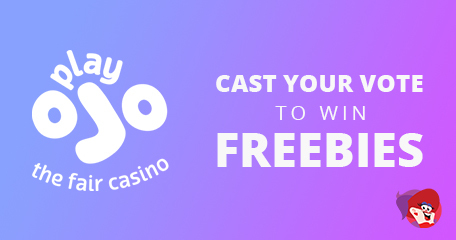 Get Social to Win Extra Perks!
Are you following online bingo sites over on Facebook? If not, why not? Seriously, you could be missing out on some great freebies and even big prizes! A few weeks ago, I picked up a £300 experience day voucher just by commenting on a post by Play OJO! And now they're back with another prize and the chances of winning are great! As of Monday afternoon, there were just 36 people competing for two prizes…2 lots of holiday vouchers worth £250!
If you fancy winning a voucher towards your next dreamy getaway or even a staycation break, we're about to reveal what you need to do to win. And it's free to enter! You need to be registered player to enter, but, if you're yet to join, all you need to do is sign up and there we are, you now meet the entry criteria. New players are welcomed with an unrivalled offer – a tenner deposit will trigger 50 free bingo tickets and 10 bonus spins. Anything you win is real cash and carries no maximum win limit! Whether you win £10 or £10K, you get to keep every single penny of it!
It's a Bingo Free for All
Now, where was I? Oh yes, the Facebook draw. On July 15th, Play OJO put up a video with a set of simple instructions. Watch to see how many times the sun icon appears. When you have your answer, pop it in the comments section and keep your fingers crossed for a win! You have until the 22nd to get your answers in. The video is only 11 seconds long and features characters from the Sunny Shores slot release by Yggdrasil. The prizes will be sent in the form of £250 vouchers for the Buy A Gift website, where a summer sale is in full swing – up to 50% off all amazing experiences!
That's not all! If you can guess the name of the bejewelled slot machine from the (slightly!) distorted image, you could be the proud owner of 30 free games on the house! Remember, spins come with zero wagering and no withdrawal restrictions!
If you love Play OJO Bingo, they're asking for your help with something! The trophy cabinet is already fit to burst, but they want more, and to get more, they need your votes! There's only one thing they like more than free bingo here and that's being nominated for awards, and they're up for no less than 3 in an upcoming bingo awards ceremony. If you cast your vote and they win the best slots site, the best new bingo site and the best Pragmatic Play awards, you will be invited to a special cash-packed free bingo session! For every award won, a £500 free bingo game will take place!
Voting closes on Monday 26th, with free sessions scheduled to take place on August 16th, 17th and 18th – but only if they win!
Bingo Promotions & Bonuses
Back to articles
Your feedback
Please enter your comment.
Your comment is added.
lollipops321 07/20/21, 08:07:32 AM
I've won bonuses from Buzz but thought the Playojo one was just for the casino. I've had a look now and it's a mix of bingo and slots stuff. They like to get chatty with the fans – it's a real community!