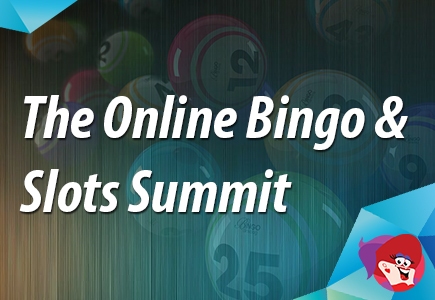 At the recently held Online Bingo & Slots Summit in London, leading names in the online casino and bingo industry got together to discuss trends of the future, along with facts, opportunities and demands of the present.

With the online bingo sector hit with dramatic changes and a shifting environment in particular, a discussion panel was met with various ideas and suggestions. The panel was moderated by Michael Brady, CEO of one of the biggest software providers for casino and bingo sites – Bede Gaming. Other notable figures participating in this panel and giving their insight into innovation into the slots and bingo industry were: Gaming Realms founder Simon Collins, Gary Keaney, Playtech's Bingo Products Director and Gamevy co-founder, Helen Walton.

The panel's main focus was exploring the possibilities and limitations of this expanding gaming sector and coming up with content solutions as well as engaging with players in a more direct way. Brady observed that bingo is "at something of a crossroads, with changes in regulation, advertising and customer attitudes." All of those factors account for the need of adapting to new market realities, as he went on to explain, and added that the most vital thing at this point is to address these challenges with solutions backed by innovation and new ways to better leverage technology.

"There is a lot of growth in bingo and slots to come, particularly in the highly-regulated lottery sector, so we need to be ready to adapt to capitalize on these new opportunities," Brady continued.

He added that Bede Gaming, "has focused a great deal of resource and energy over the past few years in building a market-leading proposition that gives flexibility and choice to operators to give them the power to create and differentiate," but as Brady confirmed, this does not mean the company will sit with their arms crossed moving on.

Many of the new regulations and standards to be adopted soon are expected to give online bingo and slot gaming a radical makeover within the coming months. Whether this will be for better or for worse – or if anything will change substantially – remains to be seen.
Bingo Society News
Back to articles
Your feedback
Please enter your comment.
Your comment is added.