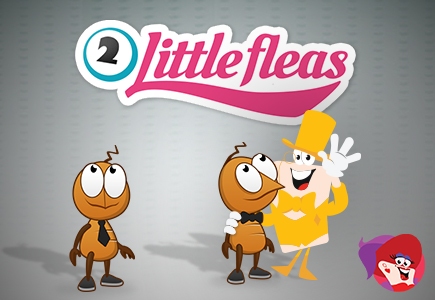 We're proud to announce the latest member of the LCB Network,
TwoLittleFleas.co.uk
. Bingo Betty was ecstatic to hear the news and says it's about time we joined forces with another bingo focused portal. We officially acquired the site as of Monday, May 8, 2017, for $835,000.
Who are the Two Little Fleas?
They're a couple of fleas "itching to give you more than just good, honest reviews of online bingo sites and regular new bingo sites and exclusive bonuses". As you can see, we share the same mission.
View or compare bingo sites based on an array of factors including bonuses, software, networks and even brands preparing to launch or deposit amount. Looking for brands with a £5 minimum deposit threshold? You'll find that information and much more with a bit of guidance from a couple of fleas.
This is the third bingo portal acquisition for us. Our other sites include
www.bingoreviewer.co.uk
and
www.nodepositbingo.co.uk
.
Bingo 101
Perhaps you need an introduction to the game, its history, rules, variations, the lingo and other tidbits. Maybe you didn't know that bingo can be traced back to 16th century Italy. Don't beat yourself up because we all had to start somewhere. Visit the "Bingo Guide" to get up to speed on your favorite numbers game.
What's next?
Site visitors have quite a bit to explore from playing free slot games to browsing art, recipes, science and TV in "The Hub." Industry news, blogs and much more have created a solid foundation that we're excited to take to the next level. Expect to see more content added as well as more bonuses, reviews and everything in between.
General Bingo News
Back to articles
Your feedback
Please enter your comment.
Your comment is added.
Member's Feedback (2)
zuga 05/11/17, 11:05:51 AM
its an awesome addition to our network!
Feelin froggy
05/10/17, 02:05:11 PM
Welcome to the Two Little Fleas! Fantastic addition to the network!