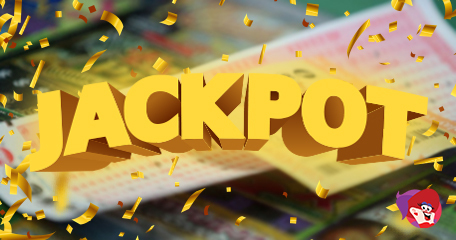 Power to the Two People Who Won Mega Cash!
The Powerball has inspired a nation of dreamers with what ifs since 1992. Residents of the US are given the opportunity to become a multi-millionaire three-times every week with drawings held every Monday, Wednesday, and Saturday. This simple lottery game offers additional features such as PowerPlay where prizes are multiplied by 2x, 3x, 4x, 5x or 10x, making each drawing more exciting than the last.
On Wednesday, a jackpot of $632.6m was up for grabs, the seventh largest in history, and the results are in – two lucky ticket holders have scooped $316.3m each with one winner in California and the other in Wisconsin. The odds of winning a Powerball jackpot are 1 in 292,201,338, which is a lot. In fact, you're four times more likely to be killed in an asteroid impact than winning the top prize on the Powerball, but time and time again people are winning it.
Play it Your Way
To play, all you need to do is pick five numbers from 1 to 69 for the white balls and one number from 1 to 26 for the Powerball. There are multiple prizes to be won with each drawing with tickets costing $2 each. Prizes and odds are:
Jackpot: Five matching numbers with the Powerball: 1 in 292,201,338
$1 million prize: Five matching numbers: 1 in 11,688,053.52
$50,000 prize: Four matching numbers with the Powerball: 1 in 913,129.18
$100 prize: Four matching numbers: 1 in 36,525.17
$100 prize: Three matching numbers with the Powerball: 1 in 14,494.11
$7 prize: Three matching numbers: 1 in 579.76
$7 prize: Two matching numbers with the Powerball: 1 in 701.33
$4 prize: One matching number with the Powerball: 1 in 91.98
$4 prize: Match only the Powerball: 1 in 38.32
The two lucky winners have two options when it comes to their prize…
…either a lump sum payment which will be subject to local taxes and will reduce the value of that jackpot to $225.1m. If the annuity option is selected, the winner is guaranteed to receive the full sum – in this case $316.3m, in 30 graduated payments over the next 29-years. Annual payments increase by 5% until the 30th and final payment is made.
Lucky numbers 6, 14, 25, 33 and 46 with Powerball 17 created at least 3million other winners in this recent drawing, with prizes ranging from $4 to $2million; two of those scooped $2million and 12 scooped $1million.
And now there is a new way to play Powerball and it's called 'Double Play'! Add the Double Play feature to your ticket for $1 more (per ticket) for a chance to win up to $10million! With each ticket purchased, 50% goes to fund the prizes, 35% goes to good causes supported by the lottery, 6% goes to the retailer for commissions and 9% to operating expenses.
Did you know, the largest ever Powerball jackpot was more than a billion dollars! In January 2016, $1.586billion was won and shared between three ticket holders in California, Florida, and Tennessee.
General Bingo News
Back to articles
Your feedback
Please enter your comment.
Your comment is added.
Member's Feedback (1)
HulioSas 01/10/22, 09:01:01 AM
What a win! That really is the stuff of dreams. I win £100 and I'm ecstatic!