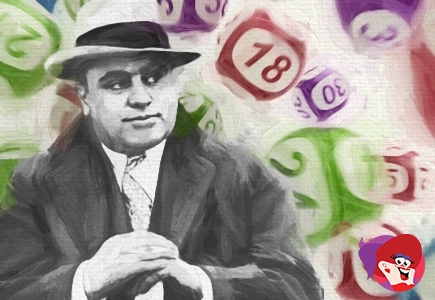 We all have losing streaks, but when it happens in the month of February and you already feel like you're on the short end of the stick when it comes to love, a little luck would surely be nice.

February is the month marked for celebrating love. There is just one blemish associated with this sweetheart day - the St. Valentine's Day Massacre.

It is a day that haunts American history and happened way back in 1929. And if you are from Chicago the name Al Capone will follow you around wherever you travel. During the 1920's bootlegging was prevalent along with illegal gambling and prostitution.

Rival gangs were at an all-time high reaching a level of strong violence particularly between Capone aka Scarface and Irish gangster George "Bugs" Moran. They were longtime enemies and Scarface (though never proven it was him) hatched a plan that would wipe the Irishman and his gang out. Several henchmen dressed as police officers walked into the garage where Bugs held operations on the North side of Chicago and fired 70 rounds of ammo at the rival gang members' execution style.

What's ironic is the main target Bugs was running late and was not there yet escaping death by a matter of minutes. Days later he told reporters in an interview:

"Only Capone kills like that"

While Scarface gave his own opinion of what happened saying:

"The only man who kills that is Bugs Moran".

But Chicago is a tough city and in the end love perseveres and the only targets shot nowadays on this lover holiday is Cupid's arrow.

As for bad luck here's hoping the goddess of luck teams up with Cupid and sends lots of bingo wins your way! Rumors are circulating Cupid has been sighted in bingo rooms and has plenty of arrows in his arsenal ready to strike victims with the love!
General Gambling News
Back to articles
Your feedback
Please enter your comment.
Your comment is added.
Member's Feedback (1)
Feelin froggy
02/14/17, 12:02:14 PM
Awesome article. Happy Valentine's Day all. I hope Lady Luck partners up with Cupid for us all today!