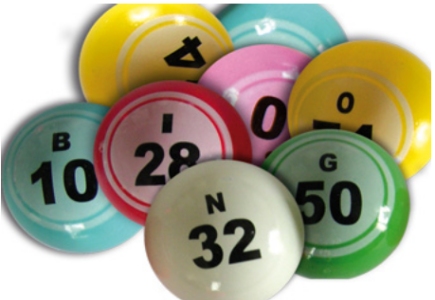 The online gambling community is a particular group and the name of their game is winning. Always up for a challenge and with sheer guts they never falter when it comes to playing a game of chance. A smart player sets goal to come out ahead at the end of the day.

The only way to really get ahead is weigh the odds. It would explain why many online gamblers have made a transition from casino to bingo. The percentages of winning are heavily in the players favor. And the odds of coming out head are on your side.

Without playing a game of skill or odds, the Random Number Generator (RNG) solely rules our fate. While most online gaming utilizes a RNG, it is not often we can guide our course. Only skill or odds can give players an edge above all other games of chance.

Bingo rooms typically have a smaller group of players assembled allowing greater odds to win. It is you against your opponents in a race for the bingo. Let there be no misconception that the winning is small. With progressive jackpots, guaranteed fixed pots and high roller rooms your bankroll has a favorable chance of increasing. It is not man verse machine in this game, it's players competing against each other.

Another reason for the increase in online bingo players is the no deposit free chips offered. Online casinos players have seen a decline in no deposit chips in the last year. This has gravitated players away from the casino and into the bingo halls.

The bingo population has exploded in the online market. There is a definite shift in a broader clientele. Today's gambler is much smarter then generations before us. With a field of wide open possibilities for players that only the Internet can offer, the options are endless as the trend shifts to a bingo state of mind.
Bingo Banking & Cryptocurrencies
Bingo Games
Bingo Promotions & Bonuses
General Bingo News
Back to articles
Your feedback
Please enter your comment.
Your comment is added.
chillymellow
11/11/12, 03:11:43 PM
I started out playing bingo online and then gradually went to also playing at online casinos. Yes, it was all about the free chips until the USA got into some difficulties...
I started out playing bingo online and then gradually went to also playing at online casinos. Yes, it was all about the free chips until the USA got into some difficulties with depositing and withdrawing. I've had no luck withdrawing my winnings from the online casinos. There is always some problem, not my fault, that keeps my money safe there with them. That's one reason that playing at the bingo sites is a much better gamble for me. Most of the US friendly bingo sites go out of their way to help you deposit, and the ones I play at also have good options for cashing out the winnings. If there are any, lol! I prefer to get a check by courier. Now, there are fees associated, but there are also fees at the casino sites. As I play at the casino sites I notice these days the wins are seeming to be fewer and further between. Also, as the article says, the bonus chips are getting harder to find. More sites also have quit accepting US players, so the pickings are getting slim with all of the ways we are having difficulties. The bingo sites have casino games as well, as you may know. Many of them have started adding in the betonsoft 3-D and mini games as well as introducing other casino software such as the Treasure Island casino games which to me seem to be the same games as at Oddsmaker Casino. Add in the new trend toward tournaments in both bingo and slots, and you almost have the same experience as in the casino sites, only better! Comp points are nice from the casinos, but bbs can't be beat! Add in other ways to continue play like fb games and contests and you can see why more and more folks are or should be going BINGO!
Show more