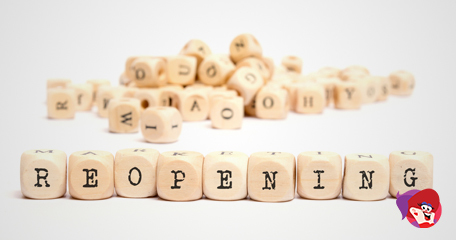 July 4th is usually a day for celebration in the US, a day to mark the birth of independence. Fourth of July is packed full of festivals, fireworks charades, concerts, family gatherings and even BBQ's (if the weather's nice), but it won't only be the American's celebrating if the UK Government have their way.
Phase 2 of easing Covid-19 was introduced on June 15th and many hailed the Prime Minister's plans as a much-needed boost for the economy. Non-essential shops were given the green light to open, including those selling clothes, toys, charity items and shops who provide betting services.
Despite the forced closure being lifted on betting shops, a lockdown effect is still very much in place for establishments deemed as gathering hotspots. Bingo halls, arcades, cinemas and gaming centres all remain very much closed, but there is hope on the horizon.
July 4th is said to be the day that Boris Johnson, the UK Prime Minister will take to the stage once again as he announces phase 3 of returning to some sort of normality! It's expected that the speech to the nation will include details on bingo halls reopening to the public, providing that social distancing measures are adhered to.
Do a Dab for Bingo
Many top-rated bingo halls (Mecca, Buzz, Castle etc) have been keeping their customers updated on Facebook with details on what they've been doing in the background to ensure player safety when the world returns to normal. Significant modifications have been made in bingo halls up and down the country and have even seen the introduction of hand sanitizer stations being installed.
We suspect visitor numbers will be controlled considerably and that when it comes to refreshments, beverages would now be served in plastic glasses. This still poses quite a problem for the bingo industry; how can you enforce limited number rules without a herd of bingo dabbers appearing at the venue?
I assume these big bingo brands will have some sort of booking system (maybe a mobile system) whereby players book a time and a venue to visit online before showing up. This would work wonders and would stop the trouble at the venue doors. Chancellor Rishi Sunak doesn't want to wait any longer than necessary to see these venues back up and running and is said to be in favour of a full reopening of pubs and restaurants before 4 July.
In other news, two lucky Mecca Bingo players are celebrating this week after landing wins of epic proportion! 'Emma2584' conjured up a £22K win on the popular Pig Wizard slot and plans to take her mum on a safari and 'asuperbabe' win over £62K by landing an online bingo jackpot! Her plans include splashing out on a new car.
Land Based Bingo News
Back to articles
Your feedback
Please enter your comment.
Your comment is added.
Bubles12
06/23/20, 01:06:08 PM
Businesses need to get back up and running. It's difficult for cinemas and bingo halls like you say, but as long as social distancing is practiced, there should...
Businesses need to get back up and running. It's difficult for cinemas and bingo halls like you say, but as long as social distancing is practiced, there should be no problems. We all queue when we go do our food shop, so why should playing bingo be any different?
Show more