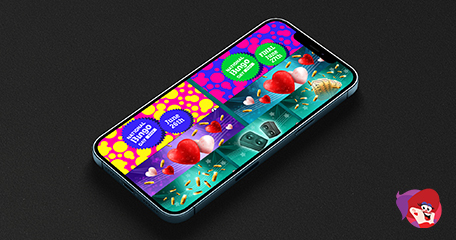 Zero, Gratis, On the House, All of These Are Free!
You can't beat a freebie and there's nothing better than playing a free bingo game to pick up some extra funds, but what if those extra funds were real cash? Better still, right? You could pick just about any bingo website and find plenty of no deposit fun, but nobody does it on a grand scale like Sing Bingo.
A quick glance of the promotions page throws up details of some 7 promos, none of which refer to being "free," but rest assured there are plenty. The first port of call for all newbies is the bingo academy where 90-ball and 75-ball bingo games are played for free for three-days straight. Tickets won't cost a single penny and everyone who has access to the room can claim 6 tickets each, making them the fairest games of bingo you'll ever see!
Transition from new player to new depositing player and another 5-days access is granted to the bingo academy, a room dedicated to easing you into online bingo gently. Whether you've played bingo online before or just starting out, it's a great starting point as it provides lots of useful info, chat, and bonuses.
The Free Selection
Sing Bingo is proving you can never have too much of a good thing which is why they have even more ways to win for free without parting with a single penny. Naturally, you must meet qualifying criteria before being welcomed into the bingo rooms, but the difference is bingo tickets in those rooms will not cost a thing! All free, for gratis! Sorry if I sound like a parrot but I cannot stress this enough – if it says free, it is free!
Freengo: Played every couple of minutes, each triple chance bingo game guarantees bingo bonus prizes. Prizes for the one-line, two lines and full house will be credited as soon as the current game has come to an end.
I Want to Break Free: bigger bonus prizes, longer breaks between games. Enjoy 90-ball bingo games in this room every half-hour or so with £10 prize pots in each game. Claim those tickets in advance if you're going to be otherwise engaged.
Daily Special: Once-a-day, every day, £10 prizes are won.
Most Loyal: Coverall or pattern bingo games in this room provide players with the chance to scoop a share of £20.
Daily Fruity: Another once-a-day bingo game with a boosted prize fund! Traditional bingo games with £50 prizes! It's totally epic.
Sunday Funday: Play to win a share of £250 in cash every Sunday in this room only. Qualify for tickets? Claim them in the lobby and even if you are busy on the night, your tickets will play out automatically and if you win, you will be credited with real money prizes instantly!
Hello Monday: Like Sunday only a lot bigger! Every Monday, £1K in wager-free, no strings attached cash will be won! Three chances to win a share of that cash and it has no withdrawal restrictions!
Get That Friday Feeling
Forget what you're doing on a Friday because Sing Bingo are hosting five hours of bingo dabbing fun, sorry, my mistake, it's five hours of FREE bingo dabbing fun! As the evening progresses, the full house prizes get bigger and the 1TG/2TG pots get smaller. If you've made a deposit within the last 6-days leading up to these bingo games, you will qualify for tickets.
So, how does it work? Everyone who qualifies is eligible for 6 tickets to each game. This is best chance to win bingo at its finest. There is one main prize per game – the full house with reserved pots of cash for those waiting on 1 or 2 numbers when the full house is won. There are five hourly games commencing at 7pm with the largest of full houses guaranteed at 11pm. It's that simple!
National Bingo Day is Coming
Get ready to celebrate National Bingo Day, a day that was only added to our calendars in 2021 in recognition of a love of all things bingo! Whether you play online or in-club or both, you're invited to take part in big bingo games with big prize money at Sing Bingo. And you also get the chance to play for free and win for free too! No, your eyes didn't deceive you – you can claim free bingo tickets to try and win more tickets to the big prize playing games!
Head on over to the Appetizer (free) bingo room between 13th and 23rd of June to play free games. You must be a funded player to gain access. Wins in this room will generate free tickets (up to 48) to the following games: the soiree, the party, the carnival, and the Grand finale. If you don't win tickets, you can still purchase them prior to kick off. Prize money will be cash whether you buy your tickets or win them.
June 24th – The Soiree: Free or 5p each. Prize fund is £250. Three prizes per game.
June 25th – The Party: Free or 10p each. Total prize fund if £750. Prizes will increase from the one-line to the two lines with a larger full house prize.
June 26th – The Carnival: Free or 20p each. Win a share of £1,500 in this triple chance game
June 27th – The National Bingo Day Grand Finale: Free or 50p each. Win a share of £2,500 in this 90-ball bingo game.
Welcome Offer: Deposit £10 and get a bingo bonus of 300% - this alone quadruples your deposit up to a maximum of £200, plus receive 30 bonus spins with our exclusive offer! Example, deposit £10 and play with £40 plus 30 spins. A deposit of £100 will result in £400 to play with and those bonus spins.
Promotions & Bonuses
Back to articles
Your feedback
Please enter your comment.
Your comment is added.
TinTinn
06/14/22, 07:06:06 AM
Wagering is low at Sing bingo but most rooms have no wagering when it comes to free offers. You can ask a chat host if you're not sure of the current rules. The ones mentioned here are mixed. I have met wagering in the past and had my winnings within 24-hours.