Eurasian Gaming Software
Eurasian Gaming Review ➤ Creators of online Slots + Video Bingo games ✓ Available via U.S. bingo sites such as Cyber Bingo ✓ Jackpots + Bonus Features
Eurasian Gaming might not be a bingo platform producer, but that hasn't slowed down the pace these games are getting added into a variety of online bingo sites. The selection consists of online slots, fish hunting games, and, of course, video bingo titles. There's plenty of variation and quality to keep you coming back for these exciting side games.
The company was officially founded in 2018, and it quickly established itself in the iGaming markets. Besides making sure that they have a great selection of players to browse and enjoy, they've also been hard at work to make sure all the necessary licenses and certifications are in place.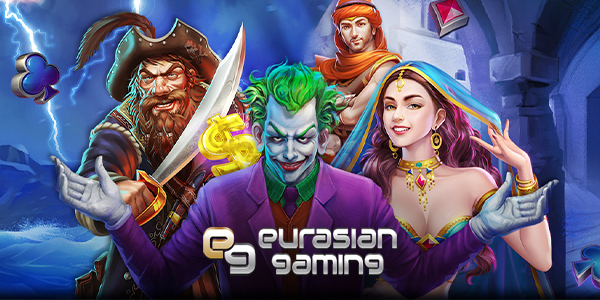 Eurasian Gaming Online Slots
Online slots are probably the largest single group of gambling games available online, so it's no wonder that they are one of the most important areas for this company as well. These games are not stuck in any one mould, instead opting to present the player with all sorts of options. If you don't like one game, you can easily try the next one - and it might be completely different in all aspects of importance.
The reel setup tends to follow a somewhat traditional format, but never in the sense that it would be out of necessity. Rather it is a design choice that keeps the players interested, with five and three-reel slots making the majority of the catalogue. Paylines and symbol positions change quite a lot from one slot to the next.
Eurasian Influences
When it comes to themes there are clearly two main areas: Asia and European influences. It's in the name so that probably doesn't come as much of a surprise. But the new world isn't forgotten either, as several themes either borrow from local holidays or have you trekking through historical sites in search of gold and fame.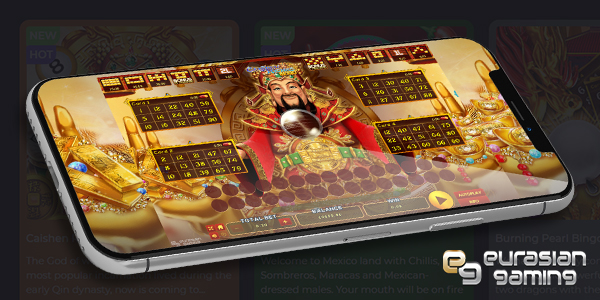 Though there are some familiar faces and subjects at play, for the most part, you are going to be looking at something fresh and interesting. The graphical style is quite versatile, and the company clearly has some talented artists amongst its rank. What they have also managed to capture exceptionally well is the different sound effects and music, which add an extra layer of immersion to each and every online slot.
Jackpot Enabled
Progressive jackpots play an important part in these games, and they seem to be available across the whole selection. This makes it quite easy for the different pots to grow quickly. These aren't considerable sums yet, and it's up to individual casinos whether they are enabled or not, but with time they can easily grow to surpass and challenge the bigger providers.
Special Features
One thing that stands out with these slots is the variety of special and bonus features. Of course, the classic gamble certainly hasn't been forgotten. But besides doubling your wins, you will run into all sorts of features that make the games even more interesting. You're not going to score extra spins, cascading reels, multipliers and other modifiers on each spin though, as these bonuses are balanced to bring about an avalanche of wins whenever they do hit the reels.
What are Fish Hunting Games?
These are something of a mix between gambling games and traditional video arcade games. Obviously, luck and random chance play a major role, but you also get a bit of interactive action firing away at targets. Despite the name, it's not just fish that you are after here.
Rather than paying for each round the reels go around, you pay for the bullets. If you hit your target and score a kill, you get all the trophies and wins associated. Small and big targets are swimming around, and sometimes you need to clear a path for the bigger ones. It's a completely different kind of experience to normal games, or bingo for that matter, and very hectic at times. Be sure to adjust your bet so you don't run out of ammunition!
A Selection of Video Bingo Titles
Finally, we get to the matter at hand. All sorts of side games are fun to try once in a while, but when you go to bingo sites you want to experience all the thrills, bells and whistles of playing bingo. Now video bingo is a bit different from normal bingo rooms, since these are essentially single-player games.
Though you are not welcomed to chat rooms and such, there is variety here beyond the norm. Players get their hands on a variety of themes to start with, and this is further reinforced with all sorts of different patterns for your bingo cards. We would like to see more variance in terms of different bingo games, but at least there are several different bonus features that you normally don't get your hands on. This includes change into slot reels, well worth experiencing.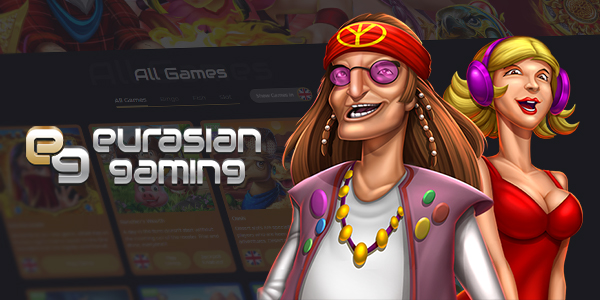 Connected and Ready to Provide
The adaptive design ensures that these games work profoundly well on both desktop and mobile devices. The software, as always, is not just about the online slots and other games, and what you see on the screen. Things go deeper than this, with integration to different online bingo sites, as well as an addition to software platforms from various content aggregators.
So far the company has teamed up with such famous partners as Salsa Technology, Gamebeat, and Slotegrator. What this means for the uninitiated, is that the games are certain to be available throughout the globe in no time. And yes, at your favourite bingo sites too.
Licensing and security
The company operates with a Curacao license. Its games have been certified in a variety of jurisdictions, including Italy, Spain, Lithuania and Colombia. It also holds an ISO certificate, which as always is a sign of extreme quality and adherence to protocols. Furthermore, the games have been individually tested by Gaming Labs, which guarantees that they work exactly as advertised, without foul play and more importantly without any game-breaking bugs or errors. Safe to play!
External Links
Showing results for Virginia, United States
Highest Community Rated Bingo Sites
Join and start earning awards
You will immediately get full access to our online bingo forum/chat plus receive our newsletter with news & exclusive bonuses every month.
Join instantly with your social account