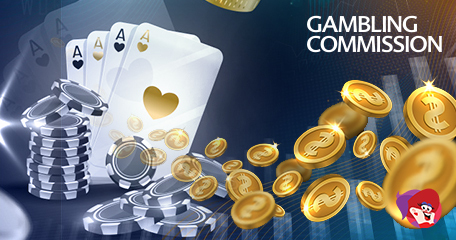 You may have noticed this year just how important responsible gambling is – it's been everywhere; from Facebook to Twitter, Instagram to YouTube and it's for one reason and one reason only – the tightening of the rules from the UK Gambling Commission (UKGC). Q1 and Q2 of 2020 was up on the previous year, what with more people at home, and many anti-gambling organisations were worried that this would lead to gambling addiction – so the governing bodies jumped into action and unveiled a new set of rules that operators must follow.
Playing online bingo and casino games has changed with many companies opting for a system designed to 'get in the face' of the player – "You've been playing for 60-minutes, do you wish to continue?" being one of the most common. The UKGC carried out further research between March and October and have recently concluded that on the whole, gambling online is up!
The latest data from the UKGC for October showed:
The online market grew, with a month-on-month increase of 29% in gross gambling yield (GGY), and a 7% increase in active accounts. The main driver for this was real event betting – which saw 53% growth in GGY. Although there were increases in both the number of bets (up by 12%) and the number of active players (up by 7%), the main driver for the growth appears to be an increase in operator margins.
The number of online slots sessions lasting longer than an hour increased by 12% (to 2.2m) in October from September, although this rise was at the same rate as the increase in overall sessions. The average session length remains steady at 21 minutes with around 8% of all sessions lasting more than one hour.
Licensed betting operators also experienced month on month growth across some metrics, with increases of 1% in bets/spins placed and 9% in GGY (to £204m) likely to be impacted by the same sporting results.
Gambling behaviours are continuing to "evolve" as we move through the various stages of a 'lockdown' and the governing bodies and the Government have vowed to remain vigilant as we approach 2021. Every operator – online bingo to casino game websites have been sent a letter to remind them of the rules as well as guidance on how to carry out affordability checks and how to identify players who could have a gambling problem (as well as info on how to offer gambling help), all of which were sent back in May.
Temptation is always there, whether you have a gambling problem or not and I was one of the many people (who on more than one occasion), decided to cancel my pending withdrawal to play on –! More often than not I would end up losing, so when I learned operators such as Play OJO Bingo had scrapped the 'reversal of withdrawals' back in the summer, I was ecstatic! Bonus offers have been tweaked too but you wouldn't think so with all of the current no deposit offers up for grabs!
Have you changed the way you play bingo (and/or games)? Are you playing more (or less) now than you used to? Let us know below.
Source: "Data Shows the Impact of Covid-19 on Gambling Behaviour in October 2020". Gambling Commission. December 17, 2020.
Bingo Society News
Back to articles
Your feedback
Please enter your comment.
Your comment is added.
bridgetjones
12/30/20, 12:12:23 PM
I play less bingo now at my local club because it's always closed but I do find myself bored and playing more online now than I ever did. I have deposit limits in...
I play less bingo now at my local club because it's always closed but I do find myself bored and playing more online now than I ever did. I have deposit limits in place though.
Show more