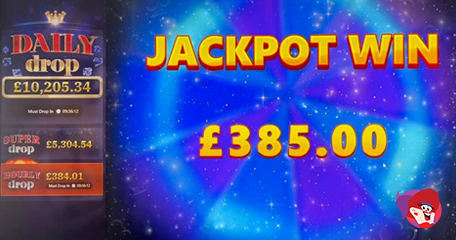 Put the Time and Effort in and You Could Win!
Can we have a virtual show of hands from all of you who take the time to play your daily free bingo game… I bet it's not many, and I'm here to tell you that you have nothing to lose (and perhaps a lot to gain) just for claiming your no deposit freebie! There are a few of them about, some are generated on a deposit and spend basis, but my favourite ones just happen to be the no deposit freebies, and I've managed to win a substantial sum from one of them!
Tombola is proving that their generosity knows no bounds with a pot of £40K every week, and that prize fund is real money and is guaranteed to be won. You may (or may not) have seen us post a few articles on the 'Merge' game, so apologies in advance if you already know how to play All you need to trigger two free games per day is a mobile phone and a Tombola account. Every Monday, a 4-digit code will be sent to your phone. Insert this into the pop-up for two chances per day of winning anything from £2 to £5K!
Then there's Mecca Bingo's summer wheel, where spins for new slots, bonuses, cash, and prize draw tickets can be won. Whether you're a newbie or an existing player, someone who has made a deposit or not, this is a free play game with plenty of perks to keep you smiling from eat-to-ear. Real cash will be won each week in addition to what's available on the wheel, all of which is wager-free!
Jackpot Winning Tale
Buzz Bingo is another online bingo site offering a daily wheel, but I learned something new yesterday – it also has the power to unleash a great big win! Logging in just after midday, I take a spin on the wheel. A message appears stating I have won 10 free games on the Fruit Fusion Blast: Lightning Reels game. It's effectively like a Megaways slot only a lot more intense! My 10 free no deposit spins came to an end and from those I had managed to win just shy of £7. Not bad I thought. But this isn't where my story ends.
With £7 free money in my account, I headed to Mystic Staxx, the latest Red Tiger Gaming slot with jackpot win potential. Having already played this game means the stacks of symbols on the reels were at their maximum of 20. A few spins in and my £7 was boosted to £20.
When my small pot of cash started to dwindle, I decided to take a few spins of the Deal or No Deal Golden Box Megaways reels. It wasn't long before the banker surprised me with his mystery feature, and I got to lift the lid on a £20 prize. I now had £30 in total. On the homepage, I noticed Red Tiger's new Neon Links being advertised, and I'm always one for trying something new, so off I went to see what it was all about.
Two spins in, just £1.20p in total, three jackpot diamonds landed to my amazement – something that has never happened to me before. I whipped out my mobile and started to record the whole thing. Was I really guaranteed one of the three stated jackpots? Daily drop was more than £10K, super drop was more than £5K and the hourly pot was just shy of £385. The wheel started to spin and when it came to a stop, I was the proud, first-time owner of the hourly jackpot! Get in! And, that sum was processed within a few hours thanks to my favourite deposit method – PayPal!
A jackpot win of £385 was triggered from 10 x 10p spins from the no deposit wheel, something I never ever thought was possible. So, the next time you're debating whether to play those daily free games, remember, what you win could end up being more than just a few spins here and there!
Bingo Promotions & Bonuses
Back to articles
Your feedback
Please enter your comment.
Your comment is added.
HangingAround
08/07/21, 04:08:49 PM
Congratulations! I've seen one or two people posting about big wins from daily games but I never have any luck. I continue to play them though because as you say, you've nothing to lose!