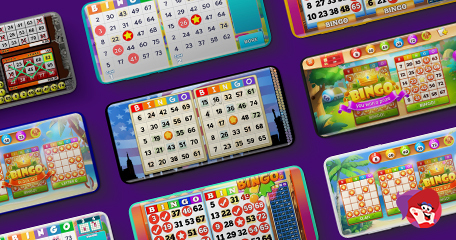 The Best Bingo Payment Methods and What to Expect!
From your Apple Pay to PayPal, debit card to bank transfer, did you know, the payment method you use will ultimately determine how long you wait for your withdrawal? Plus, it's important to note, just because an operator accepts a specific method as a valid funding source, doesn't necessarily mean you can use it to make a withdrawal! Oh, and one other thing…your payment type could result in many welcome offers being withdrawn too!
It's a lot to get your head around, especially if you're new to online bingo, so we thought it would be a good idea to explain everything there is to know about bingo payment methods in an easy to digest guide, starting with deposits.
Pay to Play Made Simple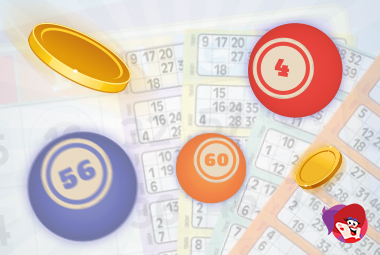 Question for you…what's the first thing you need to be able to play online bingo (and games)? No, not a payment method but an account! You need to have somewhere to play in order to pay, right? If you're not sure where to start, you could browse the best wager-free bingo sites list or head straight to our online bingo bonuses guide.
Once registered, it's time to decide on a payment type. All deposits, regardless of how they are made, will be available to play instantly, but withdrawals are another matter. Apple Pay is becoming more popular among mobile bingo players of late, with a fuss-free system designed to be the quickest possible. Instead of inserting your card details or logging into a third-party website to authorise a payment, all you need to do is choose Apple Pay (from an iOS device), select an amount and confirm with your face or your fingerprint!
Debit cards whether that be Visa Debit Electron or MasterCard Debit, are another favourite, but before being able to play, you need to add your details to your bingo account. Returning players will then only need to insert the 3-digit security code from the reverse of the card to make a deposit.
PayPal, Skrill and Paysafecard all come under that 'e-wallet' umbrella, but unlike PayPal, Skrill and Paysafecard could both result in you losing out on a welcome offer. It's important to read the terms and conditions of all offers before accepting, so as not to receive any nasty surprises at the cashier!
Great Big Bingo Takeaway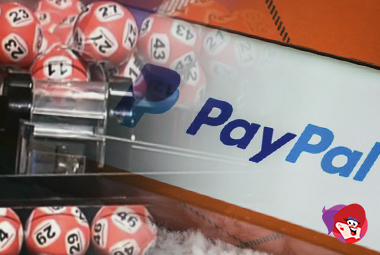 Of all the deposit methods, PayPal currently guarantees the fastest withdrawal times, but there are pros and cons to this type of payment option. Pros are of course quicker cashing out times, reducing the time it takes to receive your winnings by as much as 4 working days, but the cons including having to log in and authorise the payment via the merchant website each time you want to play. This can become a little taxing, especially when you're required to receive a call or text with a security code with each transaction.
Debit cards are known to take up to 5-working days, unless you play at Tombola, who have just introduced a new system where players are no longer required to wait days on end, but typically within an hour! This could even be quicker than PayPal! The new and improved withdrawal system means no third-party website, no security calls or text, just a simpler way to receive your money.
Now, as great as Apple Pay is, there is one major draw-back, which we will get to soon. Did you know, you don't need internet to make purchases through Apple Pay? Now you do! But we bet you didn't know this payment method doesn't support withdrawals! I recently found that out when I paid for an item that I was charged double on, what followed was an hour of umming and erring! What happens when you deposit via Apple Pay and go on to make a cash out request? Your winnings will be returned via bank transfer, so best make sure you have those details locked onto your favourite bingo site.
One final thing to mention is KYC – know your customer, as all operators need you to supply info at some point or other. We recently put mFortune to the test, and this meant scrutinising every aspect, including the registration, deposit and withdrawal process, and discovered they require these details before you can even make a deposit!
The speed of withdrawals also comes down to the speed of processing. If an operator says they typically process withdrawals within one business day, this means you have at last a 24-hour wait before the request is even looked at, never mind actioned. So, who are the fastest operators? Tombola, Buzz Bingo, Mecca Bingo and Play OJO Bingo are consistently setting records for speedy processing, but again, the time you wait for your cash will depend on that initial deposit method!
With all this info in mind, what method will you be using to play bingo next?
Back to articles
Your feedback
Please enter your comment.
Your comment is added.
HulioSas 08/05/21, 10:08:07 AM
I always look for PayPal as a deposit method, unless I'm playing at Tombola. I hate waiting days on end for my money. Cheques used to take 7 working days to clear,...
I always look for PayPal as a deposit method, unless I'm playing at Tombola. I hate waiting days on end for my money. Cheques used to take 7 working days to clear, now the process is one working day, so why is online bingo any different? We have the technology at our disposal now, so really we should be getting our funds back a lot quicker than we are now!
Show more