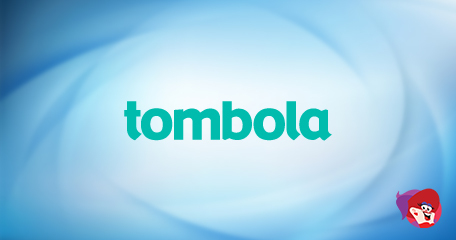 Tombola is Britain's biggest bingo site with games not found anywhere else and it's those games that see players coming back time and time again for huge jackpots and low-ticket prices. Exclusive bingo games don't only come in 90-ball and 75-ball format, but unique formats; pulse (speed bingo), Hex – a game with hexagon tiles and a 1 in 6 chance of your stake back and Potion; where conjuring up one of three witches' spells could see you net an awesome prize!
One of the more obscure yet fun games was Lucky 7; a fruity game with a shot at double the winnings – even the jackpot. The aim of the game was to match seven identical fruits (or seven number sevens) to win. It was simple and offered budget bingo gameplay and jackpot win potential. Monday, I fancied a few games on Lucky 7 and to my horror – it was gone!
I was intrigued to find out where my all-time favourite 'Lucky 7' game had gone, so sent Tombola an email. Waiting times could be anything up to 4-hours, but I had a reply back in less than 10-minutes! How's that for customer support?! The reply from Katherine read: "Thank you for your email. We did send out an email on 06/11/2020 to let players know about the closure of Lucky7 on the bingo site. It's the least popular game on the bingo site (averaging just 17 players per game) and one of the last two Flash-based games left on the site. With support for Flash ending in December we took the decision to retire the game on 13th November at 1pm."
How did I miss that email! More importantly – there's a second game to be axed? Yes, unfortunately, one of my other all-time favourites is to become extinct in December – Rollercoaster! Watching those crazy heads fall out of the rollercoaster and into the carts is so much fun and there's a jackpot of up to £5K available in each game from just 25p a ticket, sorry, that should be 25p a cart! It's like that Theme Park invention all over again!
Say What?
I like many off the bingo community at Tombola were taken aback by the news, with many saying they will be sad to see it go. I'm a regular player over there, in fact, I'm typing this while chatting to the players about the games demise! Here's some of the reactions from Rollercoaster's fans:
uckycupidoll: "nooooo it's my fav game"
squeaky70: "relieved will save me loads of money lol"
luckybeckie: "it's going ?? no they can't do that to me lol"
One player is staying positive; owljoy who said: "It was said last week rollercoaster is getting a reboot though. The email said there's some exciting times ahead for Roller-Coaster in 2021" I hate to be the bearer of bad news, but the last time they removed a flash-based game for a re-boot, the community wasn't exactly thrilled! Pirates, before its 2020 update, was flash-based and was one of the more popular games to play. Fast forward to today and players are moaning that there are far too many players competing for the prizes now compared to before.
What do you make of the news LBB'ers? Are you sad Lucky 7 has gone? What do you think will come of Rollercoaster in 2021?
General Bingo News
Back to articles
Your feedback
Please enter your comment.
Your comment is added.
Member's Feedback (1)
HulioSas 11/17/20, 08:11:12 AM
Rollercoaster will be back, but it will be different. I think it won't show heads falling out of the rollercoaster, but it will be more like ab ingo ticket with...
Rollercoaster will be back, but it will be different. I think it won't show heads falling out of the rollercoaster, but it will be more like ab ingo ticket with heads. Watch this space!
Show more