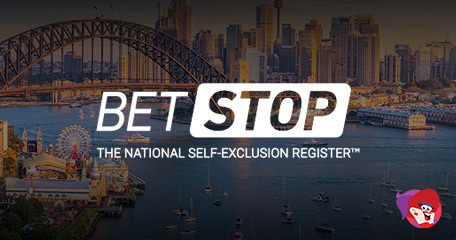 On August 21st, 2023, the Australian Government announced a new way to try and reduce the risk of gambling-related harm and this would be via a self-exclusion register namely BetStop.
The register may be new to the jurisdiction, however it is common practice in many other countries where licensed gambling is already in effect. BetStop was recommended by a national consumer protection framework in a bid to kerb the rise in online sportsbook websites, and it will allow players to register with the platform for free to exclude themselves from gambling websites for a set period of time, whether that be 3 months or a lifetime.
What Does It Mean?
All licensed operators in the country are required to work alongside BetStop to block accounts from those who have requested to be excluded from gambling…
…this includes both online and telephone-based gambling services. In addition to being eliminated from gambling, those on the self-exclusion register will also be opting out of receiving marketing materials and operators must ensure no promotional material is sent to those customers. Any funds in player accounts must be refunded by the operator prior to the account being closed.
Michelle Rowland, Communications Minister, said: "BetStop will change lives for the better, giving Australians most at risk of gambling harm the support they need to self-exclude from interactive licensed wagering."
All gambling operators/companies in Australia must now promote the BetStop self-exclusion register to ensure the public understand it is an option. IXUP Limited will operate the BetStop platform, however, it is the Australian Communications and Media Authority (ACMA) responsibility make sure the self-exclusion register adheres to the current Interactive Gambling Act 2001 and the Register Rules.
Amanda Rishworth, Social Services Minister, said: "With the introduction of BetStop, all measures under the National Consumer Protection Framework will be realised, with significant action delivered by our Government in just over a year. These measures will help to minimise the harm we see as a result of online gambling. For many people, it will change their lives."
That's Fine…
In other Australian gambling news, NSW Liquor & Gaming (L&GNSW) have devised a new series of penalty fines to crack down on illegal gambling ads in the country. Why? Since 2016 the regulating body has served fines of more than AU$1.1 m (US$710,000) to sportsbook companies due to illegal gambling advertisements.
The maximum penalty for companies could be as much as AU$110,000 per offence and AU$11,000 for individuals publishing prohibited gambling ads, both of which carry a fine of $15K.
L&GNSW Executive Director of Regulatory Operations, Jane Lin, said: "L&GNSW has actively engaged with online bookmakers and provided guidance on their compliance obligations, so there is simply no excuse for wagering companies to advertise inducements and they can be assured that the risk of being caught and prosecuted is extremely high. We will continue to monitor television, print and social media for this illegal advertising and advocate for the courts to issue higher penalties."
Source: "Australian Government Launches BetStop Self-Exclusion Register", Gambling Insider. August 21, 2023.
General Bingo News
Back to articles
Your feedback
Please enter your comment.
Your comment is added.
bridgetjones
08/23/23, 07:08:26 AM
I thought the self-exclusion option was available in all countries. It's a handy tool to have should temptation get too much.