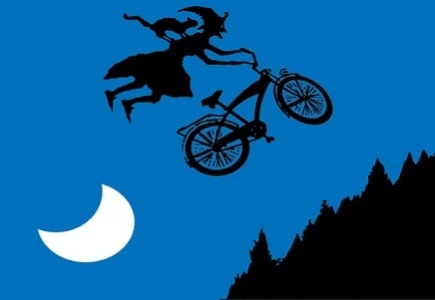 It's that time of year when the ghosts and goblins come out to play and no bingo site is safe. The ghoulish Halloween promotions have taken over and players stand to win spook-tacular prizes this month. This Halloween don't be afraid of things that go bump in the night, it's probably just your partner creeping around upstairs playing bingo. Hold out your bags as the bingo sites toss in bingo bucks, the bingo player's favorite treat.

Many online bingo sites have turned a bingo room or two into a Halloween haven. You'll find ghosts and pumpkins scattered on the walls in these rooms. The bingo mascots have even joined in on the action. Vic's Bingo has a witch of a mascot, Bingo Hall has placed their logo into a pumpkin and New Bingo Billy has added Frankenstein to the staff.

The most fun has to be the 75 ball bingo patterns. For example, you find Halloween, Halloween Candles, Halloween Hunter, Halloween Lightning and more. This is the one time of year that 90 ball bingo players come over to the dark side and take part in 75 ball games.

The jackpot games are scary good during October. While the trick-or-treating commences, you can try to win back some of the cash you spent on costumes and candy for the kiddies. Think your costume doesn't matter when you're playing online bingo? It's critical at a site like Bingo Cams. Creativity, creepiness and bingo come together when players win. You could be selected for the best Live Win Moment and win cash for your costume.

The possibilities are endless when Halloween tricks are involved. Throw in a bit of bingo and experience a treat like never before.
Bingo Promotions & Bonuses
General Bingo News
Back to articles
Your feedback
Please enter your comment.
Your comment is added.