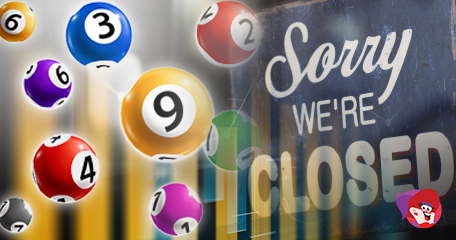 Talk about confusion! It really is getting to look like a pantomime now with the whole Covid situation. Just a couple of days ago, Sheffield Council confirmed bingo halls could remain open, this despite being under a 'Tier 3 lockdown,' despite the leader of the council saying otherwise! It's like a game of tennis with our heads going from one side to the other; will they remain open? Yes, no, yes, no, yes, no! Just chose one already!
Sheffield Council leader, Julie Dore last week slammed Boris Johnson and his government for attacking northern working-class culture for shutting bingo halls, before going on to say: "I can go to a pub serving lunch with my family and sit for a couple of hours but you can't go to a bingo session or nip into a bookies to place a bet. It's unfair. We have to stop the spread of the virus but it's balancing that with people's mental and physical health and the economy. A weekly visit to the bingo hall might be the only social contact some people get."
However, upon hearing this, a council spokesperson has since confirmed that bingo halls are in fact very much open in the area! They said: "For Sheffield restrictions under Tier 3 'very high' category, there is no requirement for bingo halls to close at the present time, unlike in Lancashire or Greater Manchester. People are therefore allowed to continue to enjoy socially distanced bingo in Covid-secure premises."
So, They're Open?
After all that's just happened up north with bingo players now assured their bingo halls are open as usual, rumour on the street is that England is set for a 4-week national lockdown on Monday! Here we go again! On Friday 30th October, multi news agencies started to run a story whereby residents in England would find themselves in lockdown once again and not everyone is happy about it!
Wales have been under a 'fire break' lockdown since Friday 23rd with Mark Drakeford, Minister for Wales, assuring the Welsh public that it will end on Monday November 9th. There are no plans to extend this in Wales, so as one nation comes out, the other goes in! Boris Johnson met with his cabinet colleagues on Friday evening to discuss the tightening of restrictions with many sources claiming a new national lockdown will be in effect (in England) as early as next week!
This would mean all those places you can play bingo will now be closed, so too will shops, nightclubs, casino game venues, hotels and any other business that is not deemed as essential. A senior government source quoted in The Times said no final decision had been made but: "The data is really bad. We're seeing COVID-19 rising all over the country and hospitals are struggling to cope. There has been a shift in our position."
Source: "South Yorkshire Bingo Halls CAN Remain Open Under Tier 3, Says Sheffield Council Despite Julie Dore Saying the Opposite". The Star. October 28, 2020.
Land Based Bingo News
Back to articles
Your feedback
Please enter your comment.
Your comment is added.
HulioSas 11/02/20, 08:11:10 AM
Not again! It's getting stupid now. I get that it's to keep people safe, but you lockdown and when you go back, everything startsto rise again!