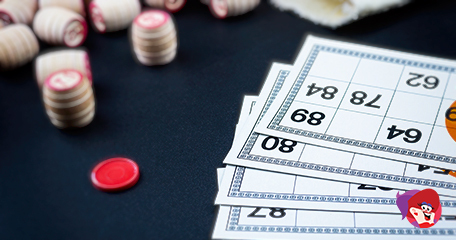 Lots to Know Before You Go!
As Brits head back to their local bingo halls, many believe the system that was in place before is very much the same now, but how very wrong can they be! For the first time since January 2020, I ventured to my nearest Castle Bingo (90-min drive away), but had I have known what I know now, I wouldn't have bothered. Yes, I knew things were different – more spacing between players, masks and the like, but I wasn't expecting such dramatic changes in terms of the game and food and drink.
Usually, my evening is pretty straight-forward. I'll arrive, buy my tickets on the electronic bingo machine and sit at a table – the furthest away from others the better, so this whole new rule on spacing is actually a godsend for me. I'd then go to the buffet cart and buy a meal and a drink and head back to the table to play a few table-top bingo games. The teaser session begins at 6pm with three 90-ball bingo games. At 6:45pm, it's the earlies with another three games. The main session kicks of at 7:30pm with 10 in-house bingo games and two live link ups for bigger cash. Well, that's' what I thought anyway!
On a Need-to-Know Basis
If you are thinking of attending a Castle Bingo, here's what you need to know before you go:
Going Hungry! There are no sandwiches, cakes, treats or buffet car. One meal is supplied only – sausage and chips every night from what I can gather. Nothing else whatsoever.
Sit Back and Wait! It is full table service. You will be supplied with paper slips which you fill in for service, but no pen. You raise your hand in the air and wait until someone eventually gets round to you. You will be ordering blind because you won't know what's available. The place was filled to roughly 30% capacity and I had to wait 15-mins to get served. Imagine what it will be like at 50% capacity!
How Much Was It? Contactless payment cards are taken by the server and brought back after. If you'd rather not have some stranger buying items with your card, then you need to rustle some cash up from somewhere. I was a bit uneasy about this one. When you're ready to order, the server will require a contactless card from you which they then take to the tills in order to buy your items. Call me old-fashioned, but I'd really rather not have someone else swiping my card and we didn't even know how much the stuff was costing with each swipe!
Too Many! The teaser session is now a linked-up session, so no more competing with just your club players, but nationwide! And this means less chances to win again!
I have contacted Castle Bingo for clarification on the whole payment method situation, as it is a little unethical. They do have a portable payment machine for bingo ticket sales, so why don't they have one for food/drink? Also, sticking paper in the air and waiting to be served is so 20th century, and it absolutely kills your arm after 10-minutes! We do have exceptional mobile technology nowadays, so why not offer an order on app facility? I'm sticking to playing online for the time being!
This was my personal experience with Castle Bingo. Other land-based clubs have different systems and features, Mecca Bingo has the app for orders and full table service, but for food, drink and ticket queries, we recommend contacting them before you go.
Bingo Society News
Land Based Bingo News
Back to articles
Your feedback
Please enter your comment.
Your comment is added.
Bubles12
05/31/21, 07:05:02 AM
Take cash if you can – I know a lot of places prefer contactless but I'd never trust anyone with my card!