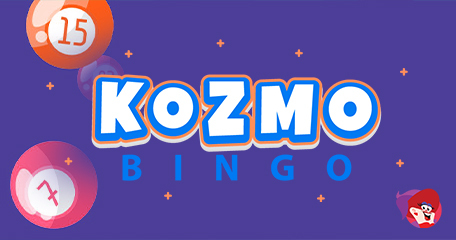 As One (Bingo) Door Closes, Another Opens!
Just 4-years after launching, Kozmo Bingo, the home of no wagering requirements, has announced they will be closing this month, but there is a twist in this tale. The Tau Gaming website has been a hive of activity since launch day with tens of thousands of players all logging in to get a taste of real money winnings, but sadly, all good things must come to an end.
In their short existence, billions of daily perks have been claimed, from bonus spins to free bingo tickets, and each one of those had two things in common, the first being just the one deposit was needed to trigger the fringe benefits and the second, all winnings whether that be a quid or £10K, would be credited to their real money balance.
No More Bingo?
Termination date is Monday 16th August. If you've ever registered with Kozmo Bingo, you will have received an email relating to the closure by now. Mine went into my spam folder. If you haven't been notified of the closure yet, here's what that email looked like:
"This is a service message to inform you that Kozmo Bingo will be closing down on 16/08/2021. To use and/or withdraw any outstanding real money balance in your account, you may log into Kozmo.com until 15/08/2021. For any remaining balance after this date, you can contact help@BingoSupport.org to request the return of this or discuss any further questions."
So, what went wrong? Nothing! The closure of Kozmo Bingo isn't all it seems as you're about to find out! On Monday 16th August, Kozmo will be launching a brand-new bingo site – Quality Bingo, and if you're in any doubt over what it plans to offer, there is a huge hint in the name! Promising more than 1,000 online slots and casino games, jackpots, exclusive offers and a "bingo experience better than ever", means they've a lot to live up to, but to amaze the bingo dabbing and slots spinning community, they need to be offering something more lavish than Kozmo. Will they manage to pull it off?
As soon as I saw "no wagering requirements" and "all winnings paid in cash" I knew we were in for a treat! Basically, they're closing to change their name, throw some paint around and boost their promotions, and I for one can't wait! Your "all new gaming experience" will be kick-started by a lavish welcome offer of spins, speedy spins, bingo tickets, and daily free games. Keep your eyes on our new bingo site section for news of its arrival.
General Bingo News
Back to articles
Your feedback
Please enter your comment.
Your comment is added.