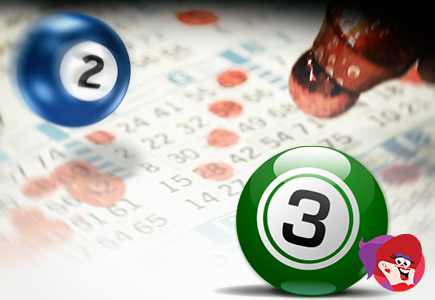 At some point in our life we have all heard someone yell 'Bingo!' and knew exactly what it meant. With the game's simple and easy-to-pick-up nature it is played by people of all ages and with its format, it is easily translated into an online game, which keeps it a big success in today's modern digital age. The sheer creativity of online sites takes the game to players that are completely different than the actual Bingo Hall visitors. We can safely say that the game today, with over 4 million UK online players, has gone digital and available to players in a wide range of ages and not just the traditional stereotype we all have in mind, 'a group of grandma's friends' night out.
Younger Online Players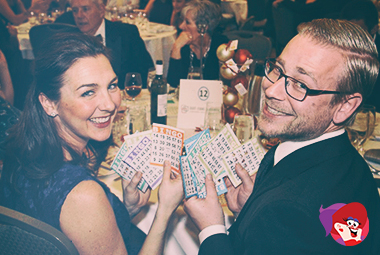 I have recently viewed an annual bingo report for 2017 and some of the stats are surprising. Starting from the top and exploring the key summary of the report:
'This year's survey shows strong evidence that the average online Bingo player is getting younger.'
In December of 2016, the study revealed an increase in players within group ages of 25-34 and 35-44 of 20%, with all of the older age groups falling slightly as a result. The youngest age group 18-24 almost had no change in comparison to last year. Let's look at this for a moment and try to comment objectively. Every time there is a survey done by visitors to the site, the first question that pops to my mind is, would a 65-year lady engage in such a study, as most of these surveys are voluntary. Mostly the younger generations participate in such studies as they are more apt to leave comments, reviews, and opinions about almost everything online. Does this survey mean that the average player is getting younger?
TV Ads and Social Media
Other factors support findings that accurate statistics about bingo players is not easy. Most of the gaming companies keep the research for themselves and target certain groups. To get a picture of the demographics they are targeting we should glance at the stats in the report covering TV Ads and Social Media.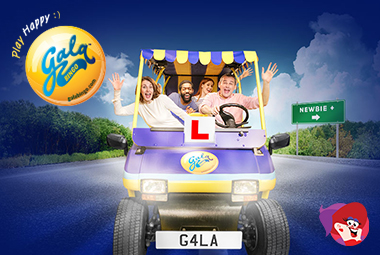 The two biggest TV Ad spenders are Tombola and Gala Bingo with expenditures amounting to 47% of all TV Ads within the business. According to Nielsen source 'tombola' has spent 12.4 million pounds on TV Ads in 2016. Their tombola ads always include a large group of people gathering at home or outdoor for some 'bingo fun.' We can see that they are trying to change the stereotypical demographics to include young people laughing, gathering, and partying while trying to win the jackpots with online bingo. Having a platform that offers more unique games for pennies per game can draw a broad range of younger players that want to enjoy the game at home and family events. The targeted audience, in my opinion, by tombola is clearly the younger demographics as they can keep up with newer versions of the game faster than players in the older age groups.
Gala Bingo on the other side has made a huge hit with a catchy song 'Galalala'. If you browse YouTube, many users have posted their own videos with the catchy phrase from the Ad. All of these users are, of course, the youngster trying to get as many likes as possible.
Social Media does not support the evidence of TV Ads targeting younger players, as leading-edge companies are struggling on the photo and video sharing platform Instagram. The report concludes that the reason is conflicting demographics, as the vast majority of users on Instagram are under the age of 35. Yes, their presence has increased on both Facebook and Twitter since 2015, with Twitter usage only to amplify their Facebook content, but not on a scale that modern age online usage needs to be. All of the top companies have upped their game but not to the extent to use all of the social media benefits. The Annual Report concludes that their expectation for 2017 will be with growing brands to experiment with messaging like WhatsApp and Facebook Messenger to create customer service channels.
Online Players Survey
Looking at the online bingo player survey, I tried to look at the stats that would, in my opinion, imply that younger players are playing online Bingo. Can I be bold and say that the 16% of players that use only desktop are in an older age group, as lifestyle today which is more mobile does not have younger age groups using desktops for fun and gaming as often. Looking at the percentage of phone and tablet users, I can't differentiate the ages as these devices are widely spread among all age groups today. Another interesting statistics is the reason for not using only the phone for playing, a total of 1/3 of players said that the size of the screen is too small. Again, rarely do we have younger players choosing to switch devices due to the size of the screen today. Another statistic that goes in favor of players within the older age group is that 17% of surveyed does not own a mobile device. That being said, an increase in mobile device players from last year rose by 100%, again pointing to younger players.
Looking at the statistics in the Annual Report, I believe it is safe to say that the demographics of the average player is changing, that the average player is indeed getting younger due to modern technology. The keyword in the last sentence is advanced technology, as it has allowed the format of the game to change, a lot of new unique games to be built around the old-fashioned bingo core. Younger players are more adaptable to change in this high paced society and therefore will in future make up more of the demographics of online bingo players.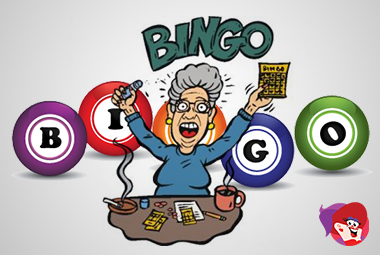 Female Players
Other sources say that bingo is the most popular leisure activity among women 18 to 34, as these sites are far more relaxed, friendly and not as intimidating as poker sites. This is why we have far more women still playing this lovely game; the Annual Report says that percentage of women is at 82%. It is still the reason why most TV Ads are made for women even though leading companies try to keep in neutral. Foxy Bingo for years has had a fox as its mascot with a male voice, but recently in March 2017 uncovered the mascots mask only to reveal Heather Graham. In one ad it ends with her saying 'Sometimes a girl has to play foxy, to get what she wants'.
The Future
Yes, the industry is seeing that the average player is getting younger and this will continue in 2017 but is it due to TV Ads or Social Media. Or is it due to high paced environment we live in today that suits more the younger generations looking for a leisure activity that they can play within the comfort of their homes. I believe that the average player is getting younger, but not due to reasons of social media or TV ads. As I mentioned previously, the presence of leading companies is not on Social Media platforms that are used in vast majority by people younger than 35. Not due to reasons of TV Ads, as all of the major companies decreased its television advertising compared to 2015. I honestly believe that the average player of online Bingo is getting younger simply due to the technology and rapid changes within the gaming industry that can be followed by the younger population. Leading companies know how fast new formats of the games are popping up as the Annual Report states that Apple suggests that over 500+ games are submitted for approval every day.
The industry must concentrate on the loyalty of the customer base as it is at its all-time low in 2016. New entrants to the market offer new bigger welcoming bonuses; this is the main reason players change platforms over and over again. The annual report suggests that the final area that the industry should focus is on creating a 'bingo-style' casino experience. This is well said, as the biggest advantage a bingo room has over a casino is the community. We have to remember that this game earned its popularity by being a part of a community and maybe this is what will keep even the younger players loyal.
Source:
The Annual Bingo Report 2017, Which Bingo
Back to articles
Your feedback
Please enter your comment.
Your comment is added.