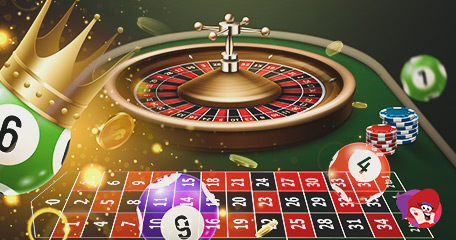 Various Ways to Spin and Win
Did you know the word 'roulette' is French for 'little wheel' and is one of the most popular online casino games to play? From Humphrey Bogart in the 1942 Casablanca hit to Diamonds Are Forever movie featuring Sean Connery in 1962, roulette has featured in many different movies, but just how easy is it to play? You have the wheel with individual pockets and a ball. The rules are fairly simple; you place your chips on the table where you think the ball will land and if correct, you win a prize. But what prize? That all depends on the type of roulette you play and the stake you place.
Outside bets, inside bets, straight up and corners, there are many ways to win and many ways to get confused, but we promise, by the time you get to the foot of this page you will recognise the differences between the games, understand how to play and more importantly, how to win!
Whether you play in first-person format or a live dealer version, the concept is the same – predict where the ball will come to rest. All outcomes are determined via a random number generator (RNG), which means neither the dealer nor the casino has any influence over the end result.
Types of Roulette
European Roulette: A wheel featuring 37 different segments, 1 to 36 in red and black pockets and a single zero in green.
French Roulette: Identical in many ways to its European counterpart, French Roulette offers unique bets. Voisins du Zero, La Tiers du Cylindre and Orphelins.
American Roulette: The US version houses 38 segments; 1 to 36 in red and black pockets, a single and double zero, both in green.
How to Place Your Bet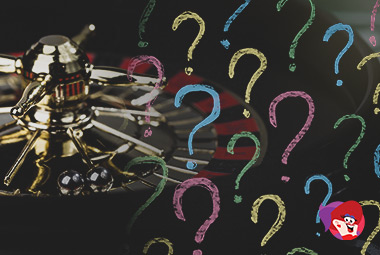 Select a chip based on its value and drag it onto the table to place your bet. When playing standard roulette games with no dealer, you have all the time in the world to choose your bets, however, when it comes to live dealer tables such as Evolution's electrifying vertical known as Lightning Roulette for example, you have to get your chips on the table before that countdown timer reaches zero.
Types of Bets and Returns
Inside bets are as follows
Straight bets where you place your chip on just the one number. Place your chip on an individual number on the table for that bet to count. This bet offers the highest of returns with 35:1.
Split bet is a bet made across two adjacent numbers on the table. To make a split bet, place your chip on the line between the two numbered squares. Returns of 17:1.
Street bet is a bet covering three consecutive numbers on the same line. Place a chip on the outer corner of the row to place a street bet. Returns of 11:1.
Trio bet is effectively a three-number bet that includes a zero or a double zero. A chip must be placed on the line shared by the zero box and two other numbers for it to count. Returns of 11:1.
Corner bet is a bet covering four-numbers. To make a corner bet drag and drop your chip on the shared corners of the four numbers. Returns of 8:1.
Six line is a bet on two adjacent lines. The chip needs to be placed on the shared outer corner of the two lines. Returns of 5:1.
Outside bets
Red and black: You have a 50/50 chance of winning when you bet on the colour of the winning number. Pay out of 1:1.
Odd and even. Another 50/50 chance of winning when you bet on either odd or even numbers. Pay out of 1:1.
1 to 18 (low) or 19 to 36 (highs). This is a bet on either the low numbers or high. Pay out of 1:1.
Dozens – there are three possible dozens on the table. Pay out of 2:1.
Columns offers three possible column bets, the first column includes the following numbers: 1, 4, 7, 10, 13, 16, 19, 22, 25, 28, 31 and 34. The second column includes: 2, 5, 8, 11, 14, 17, 20, 23, 26, 29, 32 and 35. The third column includes: 3, 6, 9, 12, 15, 18. Pay out of 2:1.
Bingo Roulette
Is it online bingo or is it roulette? It's both, only this unique bingo experience requires no chips and no predicting where that ball will land. Styled very much like a traditional bingo game only with chilled music and a soundtrack mimicking real casino floor chatter, each player gets involved by purchasing a set number of tickets.
Every 5p ticket will house five random numbers from 1 through to 50 and when that timer reaches zero, the ball will spin around the wheel and stop in an umbered pocket. Regardless of its colour, if you have that number on your ticket, it will automatically receive a chip. The game continues until the full house is won – the first person(s) to mark off all five numbers on one of their tickets. Popular destinations featuring this Dragonfish powered game include Prize Land Bingo.
Another version of bingo roulette comes from Tombola...
...where instead of a bingo ticket you have chips and a standard European roulette wheel. Playable from 10p to 50p, you can choose up to 4 chances to win per game (40p to £2 max stake). Place your chips (red, blue, purple and/or green) onto the table or randomise their position and watch as the ball spins around the wheel selecting a pocket to drop into. The winner is the person(s) who clears all 8 chips of one colour before anyone else. You'll find the standard roulette casino game available here too, only this version welcomes real money bets only, no bingo bonus funds.
Back to articles
Your feedback
Please enter your comment.
Your comment is added.
bridgetjones
11/22/21, 10:11:29 AM
Lots of ways to play roulette! Who'd have thought one wheel and a ball could be so fun!