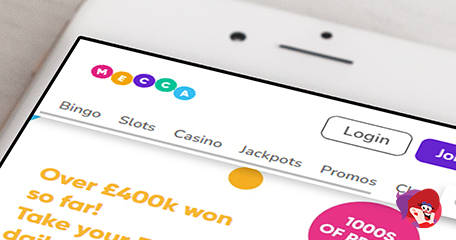 Rising Energy Bills Will Have A Knock-On Effect
As household bills continue to rocket in the UK, the boss of Rang Group has said that its bingo and casino business will take a hit. Autumn is expected to bring with it not only rain and colder weather, but a rise in energy bills and as UK households are bracing for a tough autumn, so too is Rank.
Inflation hit a 40-year high in July to 10.1% and after warning this would likely have an effect on customer demand, the Mecca Bingo owner saw shares dip on Thursday morning. Chief executive john O'Reilly hinted that inflationary pressures, such as "the further rise in energy prices in recent weeks", would have an impact on the firm's profitability, despite recent trading being resilient, he said: "we know we might see a tougher autumn as energy price rises come through."
Bills, Bills, Bills
The UK's energy price cap, which is the maximum amount a utility company can charge an average customer per year for the amount of electricity and gas they use, has been reviewed again and has risen by a jaw-dropping 80%, and it is this that is causing a steep rise in household bills this winter. Something that will continue to rise as we head into 2023. It's estimated the average bill will rise from £1,971 to £3,548 just this autumn, meaning more bills and less for playing bingo and games.
With many households facing a crisis this autumn, media has turned its attention to serving up energy saving tips such as drying clothes outside instead of in a drying machine, only running a washing machine or dishwasher when completely full and defrosting the food in your fridge to help cool the temperature down. Heaven help us if we get the blackouts they've promised!
For the year to June 30, Rank raked in a pre-tax profit of £74.3m, coming back from a £107.3m loss the previous year. Net gaming revenues have near on doubled to £644m for the year, smashing last years £325.3 million figure. The operator saw a slow return to venues in 2022 after a turbulent 2021.
Despite the gloomy outlook, Mr O'Reilly has said that business picked up in recent months due to tourists arriving visiting the UK during the summer.
He added: "Whilst we have been seeing improvements in London in recent weeks, the trading environment across the UK is likely to remain difficult in the months ahead, with inflationary pressures squeezing consumer discretionary expenditure and cost increases, particularly in energy prices, putting pressure on profit margins.
However, we are taking actions to drive further efficiencies in the venues businesses, and we are seeing strong revenue growth in properties which have recently benefited from our accelerated capital investment programme."
Source: "Mecca Bingo Firm Rank Prepared for Tougher Autumn Amid Cost Crunch". AOL. August 18, 2022.
General Gambling News
Back to articles
Your feedback
Please enter your comment.
Your comment is added.