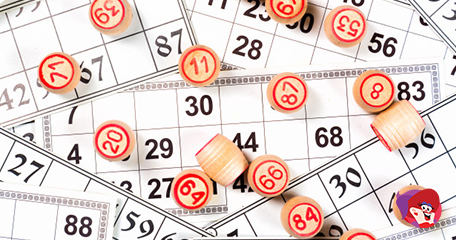 When news emerges of yet another gaming venue opening its doors, we can't help but get excited, but one such venue in Birmingham is hitting the headlines for all the wrong reasons. A new Merkur Slots establishment was given the green light when planning permission was granted only last month, and while we and the operator sit back thinking it's all been signed, sealed and delivered, the residents have different ideas.
Neighbours of the proposed venue in Erdington High Street have hit out with a scathing attack on those who granted planning and the people behind the gambling firm. Councillors on a Birmingham City Council sub-committee met on July 7th to discuss the sheer volume of complaints received regarding the application for a bingo premises license.
Cashino Gaming Ltd - trading as Merkur Gaming, specialise in casino games with fixed jackpots ranging from 5p to £500, but not content with this, the owners wish to offer bingo games to the public too, which led to Abbass Karimjee, a local resident to hit out;
"When I compare the betting establishments and gaming established that Sutton Coldfield has compared to Erdington, I have to infer that people who make these applications are relying on bad decision-making that people in deprived areas are making so that they can appeal to that demographic. The house always wins - these are facts."
I'm not sure what bingo games he's been playing but every bingo hall I've visited, and every online bingo site guarantees there to be winners in each game! Written objections clearly pointed out that there were already a handful of venues nearby offering such services and each one has been the subject of anti-social behaviour.
"The increase in these premises serves only to drain the area of much needed revenue instead of increasing its potential," read one objection while another from staff at H&N Tailors labelled the venue as a "honeypot attracting vulnerable people!"
And they're not the only ones to think this, another complaint accused the operator on cashing in on the poor! "It is a well understood fact that gambling establishments target areas of deprivation, this is clearly the case in Erdington, which is one of the poorest areas in Birmingham."
It's About More Choice
One has to wonder how the planning was granted when statistics from a council led survey revealed that 30% of residents felt unsafe during the day and a whopping 85% felt unsafe at night and this is purely down to the gambling establishments in the area.
Philip Kolvin QC, representing Cashino said: "The applicant is one of the most experienced and largest operators of gaming on the high street in the UK. That my client does what it does to a standard of excellence is reflected in the fact that it has never had a review of any of its 160 UK licences.
It works with the authorities, with its staff and with its customers to protect the licensing objectives. I must tell you that my client's premises do not generate crime and disorder in general or antisocial behaviour in particular. Incidents are extremely rare."
Fair enough! Stringent measures have been put in place to ensure no 18's would be allowed inside; no alcohol would be served, and the doors would close at midnight and not a minute after. The sub-committee is yet to announce their decision on the bingo games application.
Source: "Bingo Games Concern as Plans Revealed at Erdington High Street Venue". Birmingham Mail. July 08, 2020.
Bingo Regulations & Compliance
Back to articles
Your feedback
Please enter your comment.
Your comment is added.