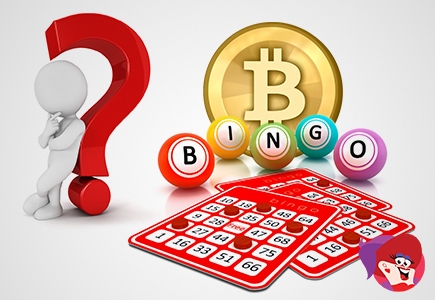 The popularity of
Bitcoin
and other cryptocurrencies is on the rise in online gambling, despite the negative trends in value. According to a recent case-study, the number of regulated online casinos and bingo outlets that accept virtual currencies as funding methods is bigger than ever, mostly due to practical reasons, such as safety and lower fees. That is to say, players can easily enjoy an occasional spin or a 90 ball game without sharing their credit card information or bank account number.
However, it remains a mystery at this moment whether online bingo operators will switch to digital currencies, and by taking a closer look at some of the leading networks, one will notice that only a handful of sites accepts deposits and withdrawals in BTC: Bingo Billy, Bingo Fest and
Cyber Bingo
, just to name a few. The problem of catching on with other industries perhaps lies within the clientele itself, as mostly senior citizens wager on bingo, especially in the UK. It is highly unlikely that Bitcoin or any other alternative could become their prefered method of placing deposits, let alone investing on a wobbly crypto exchange, and here is why:
Strict regulations against virtual currencies are being constatly updated by the UK Gambling Commission, making it exquisitely hard for operators to be recognized as regulated venues, in which case consumers must adhere to special terms and risks before placing a bet. Cryptocurrencies are not protected by a third-party software, meaning that crypto wallets can be hacked without any warranties of getting the money back to consumers. During the first half of 2018, almost
£1 billion in crypto were stolen
, including fake ICOs and fraudulent advertising on social media.
On the other side, there is an entire list of expediencies that make Bitcoin almost a perfect currency, especially for the younger generation, namely millenials. First of all, the use of blockchain technology allows anonymity and speed, meaning that transactions cannot be traced or recorded. This goes on for XRP, Ethereum and other alternative coins, making them well out of reach from banks and governments or any financial institutions whatsoever. Last but not least, trading with digital assets involves very small exchange rate fees and expenses. Unlike
VISA
or MasterCard, withdrawals are instant and require no additional verification or delay.
Source:
"How Long Before Bitcoin Spreads into Online Bingo"
. Standard Media. June 22, 2018.
Bingo Banking & Cryptocurrencies
Back to articles
Your feedback
Please enter your comment.
Your comment is added.