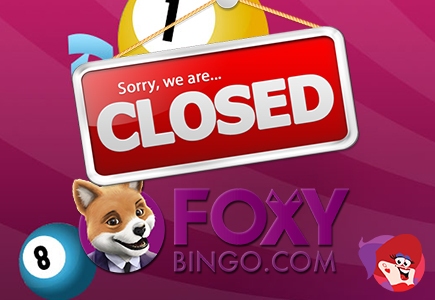 Just last month, Cashcade, online gambling related marketing firm and owner of
Foxy Bingo
, Cheeky and Think Bingo notified partners that it would be closing its affiliate program as of January 26, 2017, and a new program would soon follow. All the players directed to them by affiliates like LBB have been happily accepted but now it seems that the data regarding those players will not be migrated to the new system leaving affiliates out of luck on lifetime contracts.
Affiliates reported receiving an email notification from Cashcade, which stated:
"We are writing to inform you that as of Thursday 26th January, the current Cashcade affiliate programme will be closing until further notice.
We are in the process of moving the programme to a new platform. We're excited about the future and hoping to relaunch the affiliate programme in a new system soon."
Major bingo sites like Foxy Bingo have been promoted online for years by partners like us and the affiliate program was set up to build exposure through affiliate marketing. Now, all those years of players that we've all sent their way are gone. When a lifetime commission contract is established, it's understood that commission will be earned for life or at least until the site closes its virtual doors. Obviously, Foxy is still running around in a purple suit and Cheeky is still smiling bright, so this entire ordeal is a major breach on their part.
By the way, as February flies by, still no new affiliate program. Even if they come through and establish the new system, failure to transfer the data will not resolve anything.
While we have not received specific player complaints regarding non-payment issues with associated sites, it's certainly safe to say that this group doesn't have the best business practices.
Bingo Society News
Back to articles
Your feedback
Please enter your comment.
Your comment is added.