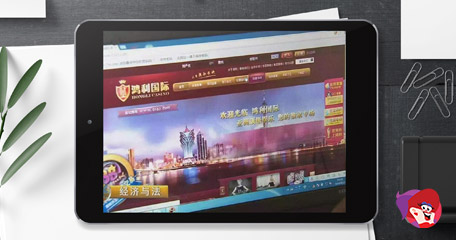 In China, gambling both online and offline is illegal and has been since the Communist Party were thrust into power back in 1949. Any form of gambling including the opening of casinos overseas with the aim of attracting Chinese citizens to gamble is strictly forbidden, only this didn't stop a money-hungry twenty-something from Singapore.
From Rags To Riches
In 2012, Wang Bingang, a 23-year old from Anxi, Fujian, set up an illegal online gambling service for players in China and over the years he amassed an empire of $2bn, however, when authorities attempted to "bust" the illegal gambling gang last month, both the founder and his wife were nowhere to be seen.
The "Hongli International gambling site" was being run via the Philippines and Cambodia for Chinese residents, "Hongli" translates to "Great Profits" in Mandarin and he wasn't wrong! Casino games such as blackjack, baccarat, sports and e-sports betting services were being offered as well as incentives (commission) for registered players who would in turn invite other people to the website.
It only took two years for Wang Bingang to rake in millions…
…and when the authorities arrived to take him in for questioning they discovered 10 foreigners in his property plus two Toyota Alphards and a Rolls-Royce in the front yard. Talk about lavish!
Since raiding the illegal gambling owners property authorities have discovered Wang Bingang, now 34, had signed up to a Sentosa Golf Club in 2022 paying the eye-watering joining-fee of $950K! The married couple are on the list of 34 people penned by the Ministry of Law (August 27th), wanted in connection with money laundering, with assets totalling $2.4bn being frozen to date.
A Bit of History
The Hongli illegal gambling groups were infamous with not only the Chinese media reporting on them but organisations overseas such as the United States Institute of Peace (USIP), an American federal institution established by the US Congress in 1984, both eager to track, trace and shut up shop!
It's not the first time the Chinese national (with Cambodian citizenship) Wang Bingang has run an illegal gambling operation, back in 2014, he was offering gambling products to Cambodian residents when it was illegal in the jurisdiction, and he was eventually caught hiding in a hotel a year later. Authorities couldn't enter the hotel and had to wait until the man decided to leave. It took a bit of time but he eventually left the premises and was arrested on the spot!
The investigations by the police in China took more than seven months to conclude, in the process some 487 gambling accounts were frozen, and illicit proceeds gained in just a 6 month period had amounted to a mega 984 million yuan (S$1,840 million). Wang Bingang was sent to prison for 3 years but he's now on the authorities radar once again.
Jason Tower, country director for the Myanmar programme at USIP, revealed Wang Bingang is a known figure and has been for a number of years. "You can find many online gambling links that go back to Hongli, they come and go, they seem to be taken down or the websites become defunct very quickly, but a new one will always emerge," said Mr Tower.
Will the elusive illegal gambling operator be caught? Only time will tell!
Source: "Where Is He? Singapore-Based Founder Of Gambling Website Linked To $2bn Money Laundering Case", AsiaOne. September 25, 2023.
Bingo Society News
Back to articles
Your feedback
Please enter your comment.
Your comment is added.
bridgetjones
09/26/23, 06:09:46 AM
Multiple illegal gambling offences? Seems this guy will only continue to do it. Three years isn't enough especially when he's making $2bn! Give him a tougher penalty – 20 years, that'll stop him.