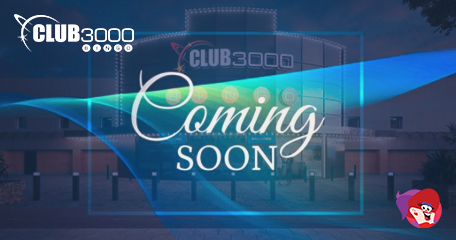 Grand Bingo Offering Soon to be Unveiled
As many announce their intentions to close bingo halls in the UK, one bingo operator is doing the complete opposite! Club3000 Bingo, the largest independent bingo operator in country has announced the doors of its new super bingo hall will be opening in Wigan on July 30th, just two months after all other bingo halls (finally) open up to the general public. Last year, some 26 Buzz Bingo halls closed for good with an estimated 573 people out of work.
Fast forward a year, a year with very little business, and another closure announcement was made, this time in Fife leaving all 25 staff in utter shock and disbelief. Club3000 Bingo has been closed this whole time, only they don't plan on making staff redundant, instead, they are continuing with their plan to bring more bingo halls to more people, starting with Wigan.
A Big Bingo Takeover
The bingo company may have been founded back in 2006, but it took some 14 years for them to go online with both bingo and games as well as networked promotions, prize draws and free game opportunities. The countdown to opening has already begun with a days, hours, minutes, and seconds clock displayed on the website. Residents of Wigan are able to purchase opening night tickets from the membership shop on July 1st, so keep your eyes peeled for those. What can we expect from the super bingo hall? Only a large, modern club with a sports bar, arcade, buffet cart and a large interactive screen for bingo.
With a new club comes lots of players wanting to win, but there should be no issues when it comes to parking, what with 1,000 parking spaces available at the bingo site. The grand opening in July will mark the ninth bingo hall to come from Club3000 Bingo in just the one area. Karen Gilligan will be the general manager of the club, someone with an extensive career in bingo which dates back to 1997. When she learned of a new club opening, she put her name down and was delighted to be chosen as the club's general manager. No more commuting back and forth to Liverpool.
Founded by Brian Fraser, the family-run bingo business is the third largest in the UK and continues to grow despite all obstacles being thrown at them. Across 19 (soon to be 20) bingo sites, there are 700 members of staff who are waiting to make the game of bingo the best it could possibly be, but what is the reason for their success? A great deal of bingo venues up and down the UK are old, converted cinemas and with this comes many difficulties with less mobile players. Multiple floors and staircases are not ideal for the elderly or those with mobility issues, which is why Club3000 Bingo aim to build new purpose-built, flat-floor sites for a greater experience for all.
Source: "Huge New Wigan Bingo Hall to Launch in the Summer". Wigan Today. May 14, 2021.
Land Based Bingo News
Back to articles
Your feedback
Please enter your comment.
Your comment is added.
Bubles12
05/17/21, 10:05:03 AM
Shame no big bingo hall ever opens up near me. I have to drive well over an hour away from my home to get to my nearest bingo venue and it's small!