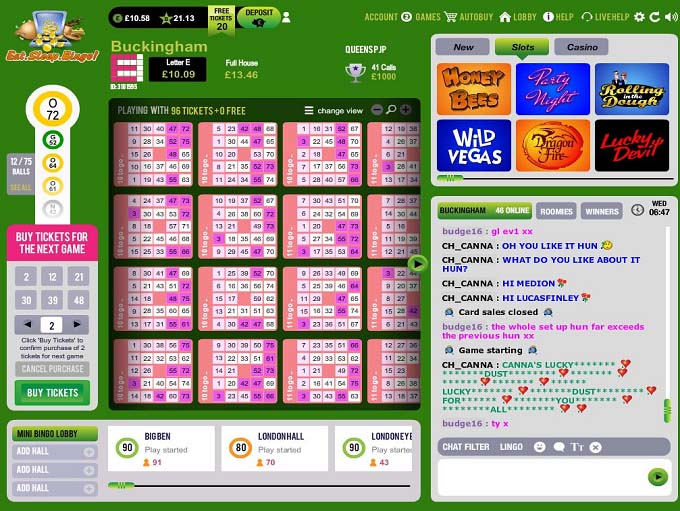 Depending on where you live, usually it gets really hot in summer – at one point it doesn't really matter whether it is humid or not, or whether you like summer or don't. Even though there are many days with unbearable heat, I love the early morning hours when everything is still and quiet. It's a perfect part of a day especially since the blistering sun can be relentless in its focus and the heat feels like a slap in the face.
Just the same as an early summer morning, I look for other things to be refreshing and new, even my favorite bingo sites. Perhaps it doesn't seem important but I like new and updated layout, and I found it at Eat Sleep Bingo. I enjoyed a new layout and it looked like I was playing at a completely new bingo site. The rooms were filled with players and I chose to play in a 75-ball bingo.
The ticket price was £0.05, and that was great but there were no free cards, so total number of cards was 96. I was so close to a win in every game I played but I was very unlucky. There were games I'd have four or five cards with only one missing number but beyond that was unreachable for me on this occasion. So, my winnings were very, very modest, most often around £0.50, which was devastating.
As a result my playtime was very brief; I think I played bingo half an hour, maybe 45 minutes. I felt kind of tired afterwards so I didn't want to play any slots. For some reason I didn't engage in conversation with other players, perhaps it would have made my session a bit better.
Markotik
Back to articles
Your feedback
Bingo Room Of The Month