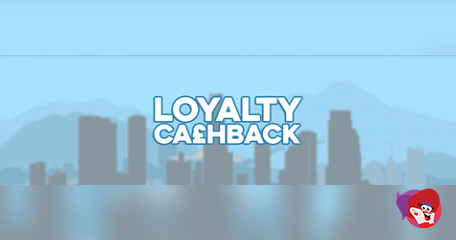 There's Guaranteed Cashback Every Week!
City Bingo is a bingo brand you can trust, not a newcomer with no track record. Since 2011, players have been able to travel a virtual world in style with plenty of promotions packed full of mega cash winning potential. Whether you're looking for penny bingo games, free bingo rooms or big jackpot paying games, you'll find it all under the one roof here. Including plenty of hidden promotions!
October is Hong Kong month, but where will they be in November? They're on a quest to see the world and you're invited to tag along to pick up some terrific prizes, and if you can guess where the next stop will be, you will win a share of 250K in loyalty points! What can you do with those points? Go shopping in the exclusive bingo shop to pick up bonus spins, free tickets, bonuses and much more!
Guaranteed Money Back When You Play
Nobody likes to lose, but playing bingo is a gamble with no guarantee of a win, only, City Bingo players can bank on getting their hands on as much as £25 in real money cashback every week, with City Bingo's generous cashback offer. Religiously every week, players will get 2.5% cashback on their losses up to £25. The cashback is real with absolutely no wagering requirements! All you need to do is play and if you win that's great, but if you don't, log in on a Wednesday to claim what's rightfully yours!
Looking after the pennies? Take a look at the line-up of bargain basement bingo games at City Bingo:
Monday: Play to win a share of £1,500 in the 9pm 75-ball special for just 10p a ticket! Head on over to the Tower Bridge room at 9:30pm to be in with a chance of winning £120 per line in the 5-line bingo games for just 5p a ticket!
Tuesday: Love playing slots? A 10p bingo ticket could result in you bagging up to 500 free games in the 9pm Spins Street special.
Wednesday: At 9pm, it's time to visit the Big Ben to win £500!
Thursday: The City Wheel room will play host to £250 full houses at 9pm.
Friday: Five-hours, five games and five chances to win a share of £1K in cash absolutely free!
Saturday: The big £3K bingo games will commence at 10pm in the Colosseum room.
Sunday: Join in the fun at 9pm to win a share of £500 in the free Main Attraction bingo room!
Oh, and there's a City Souvenirs game packed full of goodies from Hong Kong every Wednesday at 10pm! You could win a great selection of prizes for get this…for 1p a ticket! I'll see you there!
Bingo Promotions & Bonuses
Back to articles
Your feedback
Please enter your comment.
Your comment is added.
Member's Feedback (1)
MadamMilly
10/07/21, 08:10:33 AM
Why don't bingo sites show all the promotions on the promo page? We could be missing out on good specials because they keep them hidden.