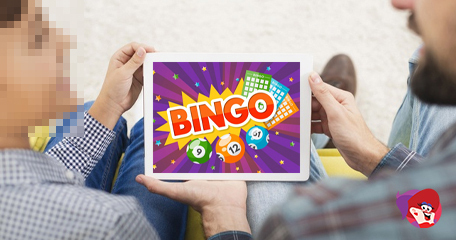 Can playing bingo ever be considered as an innocent pastime? We live in a heavily regulated society where anything gambling related either has to come with an age rating or a gambling license. And with this in mind, it got me thinking, could playing a bingo board game be construed as gambling?
I'm not sure if you are aware, but there have been a few occasions where top-rated, innocent, non-gambling apps have been embroiled in a gambling scandal, but then you have all these other apps that have nothing to do with gambling, encouraging some sort of gambling behaviour. One gets pulled up on it, the others don't!
You can't launch a children's app…
…nowadays without some form of slot machine spinning with encouragement to take control of the reels – it's getting ridiculous. Tombola had their wrist slapped last year when their 'I'm a Celebrity Get Me Out of Here' app, featured an ad for their arcade app, but Tombola IS a gambling establishment. So why would you expect anything else? Ultimately, if adults allow their children to access the app, it's their fault at the end of the day.
After this, the Gambling Commission's Neil McArthur set out clear plans and expectations to the gambling industry on what to do to stop and avoid targeting advertisements, which could be aimed at young and vulnerable people.
They also went on to launch the National Strategy to Reduce Gambling Harms, a programme designed to educate and protect children from gambling.
Which leads me back to my original question. Yesterday, I was browsing through the toys section on Amazon, frantically searching for something for my nephew's birthday when up pops a traditional bingo game.
It all looks very real with the spinning wheel of numbered balls, calling cards, bingo tickets and even the counters to mark your numbers.
Priced a very reasonable £9.99, it was labelled as a "great game for all ages", although I wouldn't recommend giving it to someone under 3, due to the small counters. I love a game of bingo as much as the next person, but surely this type of game only goes on to encourage gambling behaviour.
In 2018, the Gambling Commission released shocking statistics that showed the number of children classed as having a gambling problem, had quadrupled to more than 50,000 in just 2-years!
From having a bet with mates to playing slot machines and scratchcards were among the most popular forms of gambling with 11 to 16-year olds! Children gambling is shocking. But where does it stem from? Many blame broken homes and society for the rise in children gambling numbers.
The Early Years
I was introduced to the game of bingo by an aunt – I say an aunt, she was my uncles' partner who later left him, but she was always known as our aunt. So, there I was, a 13-year old who started out playing bingo with cards and markers at her place before being taken to prize bingo games.
My luck was in and I managed to win hampers, turkeys, and lots of sweets (it would've been exciting for anyone let alone a child), but Christmas bingo soon turned into money bingo.
As I turned 18, my aunt took me to a gambling venue where the walls were lined from floor to ceiling with slot machines of all genres; the luck of the Irish to the hot, sandy deserts of Egypt.
Dazzling lights and the prospect of winning big instantly drew me in, and from there on in, I was a lifetime member. But, most of us know how to gamble responsibly, but there are some who go on to develop an addiction – but where does it start?
Is it the innocent game of bingo at home for treats and rewards that triggers an addiction? One can never be too sure, which is why I strayed away from the bingo game and opted for some traditional garden games for my nephew's birthday.
Over in Australia, a family-friendly club hit the headlines back in 2018 when advertising a children's game of bingo, where some labelled them as "morally bankrupt and shameless". Maybe it's time bingo games for children were scrapped altogether? What do you think? Let us know your thoughts below.
Back to articles
Your feedback
Please enter your comment.
Your comment is added.