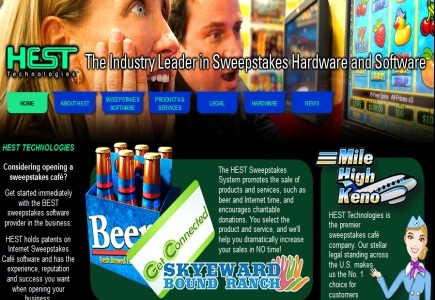 New tactics by enforcement authorities in repressing software providers and internet cafe operators

Enforcement authorities' change of tactics has recently resulted in the arrests four executives managing a software development company in Haltom, Texas. It could indicate a new targeting approach that widens the scope for possible prosecutions to software providers as well as internet cafe operators.

Company president Chris Canard (44), his wife Shannon (41), Robert Houchin Jr. (36) and Andrea Geist (53) were arrested on Friday at the HEST Technologies offices in Fort Worth suburb with charges of involvement in illegal gambling activities. Bail ranging from $4,500 to $28,000 was set for each.

Officials from the Texas Attorney General's Office executed search warrants at the company's headquarters and the homes of the executives. According to a spokesman, those arrested face felony gambling, money laundering and organised criminal activity charges.

The joint investigation was led by the Texas Attorney General's Office, the Anderson County Criminal District Attorney's Office, and the Tarrant County Criminal District Attorney's Office. As for the trial date, it has to be set later on.

The allegations against HEST Technologies, which develops promotional systems for sweepstakes cafes, Internet cafes and non-profits, presume that the company's "sweepstakes" systems constitute illegal gambling devices - by claiming to sell a lawful service, such as time at an Internet cafe, they induce people to gamble.

Bingo Society News
Bingo Software
Back to articles
Your feedback
Please enter your comment.
Your comment is added.