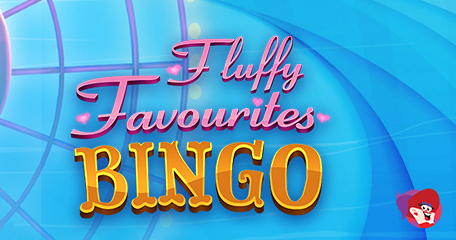 Since rolling off the production belt over at Eyecon HQ, Fluffy Favourites has remained a popular choice when it comes to spinning some side game reels. Who'd have thought Nellie and her cute stuffed pals would become the stars of ten different slot games and a brilliant bingo variant!
Fluffy Favourites, Fluffy Too, Fluffy Favourites Fairground, Fluffy Favourites Bonus, Fluffy Favourites Instant, Fluffy Favourites Fairground Jackpot, Fluffy Too Jackpot, Fluffy Favourites Jackpot, Fluffy in Space, Fluffy in Space Jackpot and Fluffy Favourites Bingo all offer acronical cash prizes through entertaining features!
You're invited to try your luck down at the funfair over at Mecca where you can join some of your favourite fluffy friends in a colourful bingo room. Fluffy Favourites bingo is packed with extra jackpots and a fairground-style bonus game that delivers more thrills and more chances of winning – and winning big!
Fair and Square Bingo
Styled on a typical 90-ball bingo game, Fluffy Favourites is anything but typical! There are prizes for one-line, two lines and a full house from 3:20pm each day and the lucky dabber that yells 'house', could get the chance to spin the reels in the bonus round for more cash prizes!
Add to that a progressive jackpot element and a networked linked room and you've got yourself a jolly good, feel-good bingo game. If you're lucky enough to call a full house before going on to trigger the bonus game, you will be presented with one of four arcade style games; the toy grabber, the coin pusher, Fluffy in space feature and floating fluffies, all of which are inspired by the original slot titles.
Each bonus houses additional prizes which when triggered, will be added to your full house win. But how do you win more? Toy grabber is awarded with a trio of claw symbols, three tent icons initiates the floating fluffies game, three coins awards the coin pusher and three rockets will see players enter into the Fluffy in space bonus!
To win the stated Fluffy Jackpot, you must call house within 35 calls or less, but you won't get your hands on all of that wonga! Fifty percentage will be pumped directly into your bankroll as real money winnings while the remaining fifty percent will be split between the players with tickets into the winning game! Escalating jackpots are often featured in this bingo room and when the jackpot reaches a certain value, Mecca Bingo escalates the number of balls needed to win, and this means more of a chance of landing a huge wad of cash!
If you fancy your luck with the fluffiest of bingo games, why not check out the premier jackpots feature while there? Mecca is home to five progressive jackpots which can be won randomly at any time! Naturally you need to be in one of ten qualifying rooms (bearing the red crown) to win more. If you call house and the jackpot pop-up appears, you could be about to win some eye-watering cash, just like these people;
On 16th May 2020 win4Helenplz won the Premiere Platinum Jackpot at an amazing £36,670.49.
14th May 2020 psycho280903 won the biggest Premiere Diamond Jackpot so far – at a whopping £77906.77!
On 4th May 2020 BIGTONY1962 won a pretty penny with the Premiere Platinum Jackpot at £34,569.86.
On 22nd April 2020 vickykianna won an amazing Premiere Platinum jackpot at £35,077.93.
On 9th April 2020 taniamarie7 won a whopping Premiere Platinum Jackpot playing Emoji bingo variant – this lucky winner bagged £31,413.71.
Bingo Games
Back to articles
Your feedback
Please enter your comment.
Your comment is added.
bridgetjones
08/15/20, 05:08:37 PM
Never knew there was a Fluffy Favourites themed bingo game at Mecca! Will be playing this next time I'm over there!